The Real Reason Tom Hanks And Rita Wilson Haven't Gotten Their COVID-19 Vaccine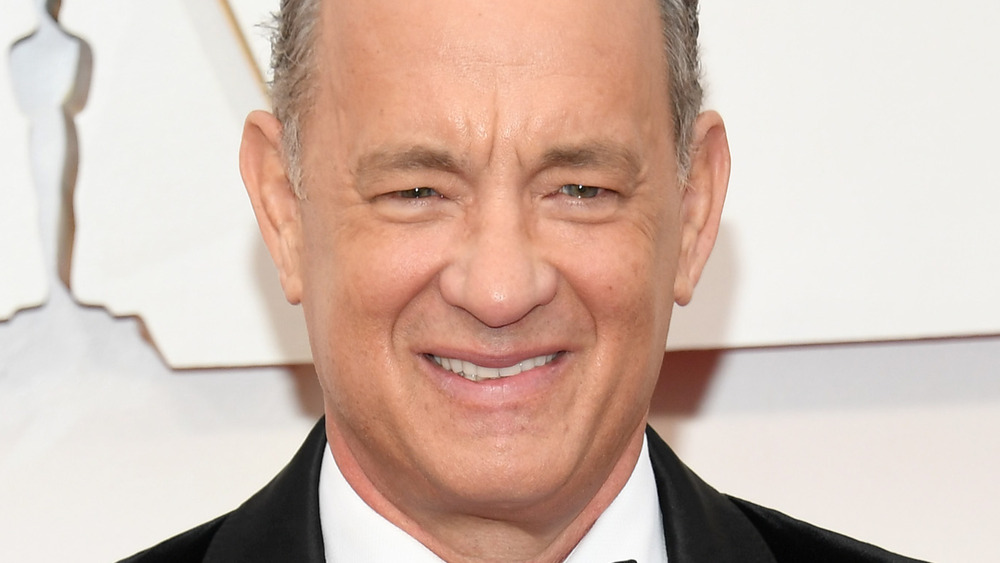 Kevin Mazur/Getty Images
Hollywood power couple Tom Hanks and Rita Wilson have still not received the COVID-19 vaccination. They were one of the first celeb couples to test positive for the coronavirus and then shared the results with the world. America's Mr. Nice Guy and his gorgeous spouse have been very vocal about their COVID story in the last year. Wilson marked the anniversary of her and Hanks' diagnosis by taking to Instagram on March 7, 2021. At the time, they were in Australia and received treatment from a Queensland hospital. Wilson added, "We share in the sorrow of each person who lost a loved one to this virus. I'm hopeful for so many being able to get the vaccine."
Even though the couple beat COVID-19, their journey is not over. On Feb. 1, 2021, Wilson appeared on the The Ellen DeGeneres Show and revealed that she no longer has any immunity to the virus. "Sadly, I don't have the antibodies anymore," the singer shared. Both Wilson and Hanks — who's sporting a new hairstyle — took part in a UCLA study to find out how long the antibodies post-recovery last. "I just tested two weeks ago... but it's okay, I have a mask and I have hand sanitizer, so I'm back like everyone else." 
Since she no longer has superpowers against the virus, why isn't she at the front of the vaccination queue? Why have they not received their shot yet? Keep scrolling to find out.
Tom Hanks and Rita Wilson are still in line for the shot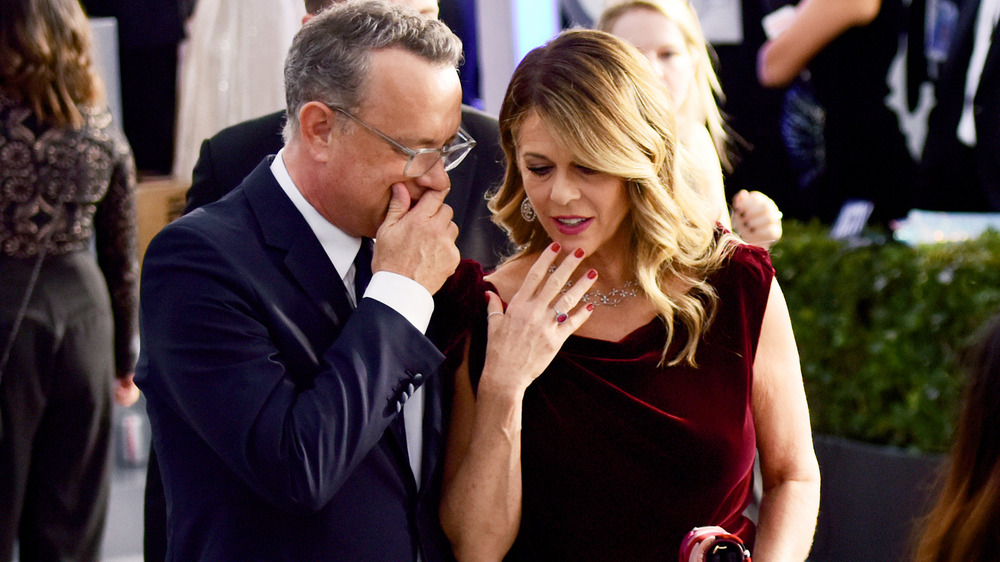 Chelsea Guglielmino/Getty Images
Rita Wilson co-hosted The Today Show on April 2, 2021, and revealed some rather surprising news. She and her husband, Tom Hanks, still have not been vaccinated against COVID-19. "It's been so emotional. We haven't gotten our vaccine yet," Wilson shared (via the Daily Mail). She tried to make light of the reason when she dished, "How about hearing this for the first time in your life: 'You're not old enough.' It's like, 'OK, I'll take that!'" The actor and singer remained positive about receiving the jab and said, "But we are in line now because so many people are vaccinated and they're opening up to the next tier."
Wilson's statement also ties in with what Hanks previously revealed on The Today Show in December 2020. America's Dad shared that he and Wilson would only be "getting it long after everybody who truly needs to get it" (via People). It seems as if Hanks is not interested in using his considerable wealth and power to jump ahead of the queue. This is why Hanks and Wilson remain one of the most beloved couples in Hollywood, and they are certainly not old!