Inside Rita Moreno And Marlon Brando's Troubled Romance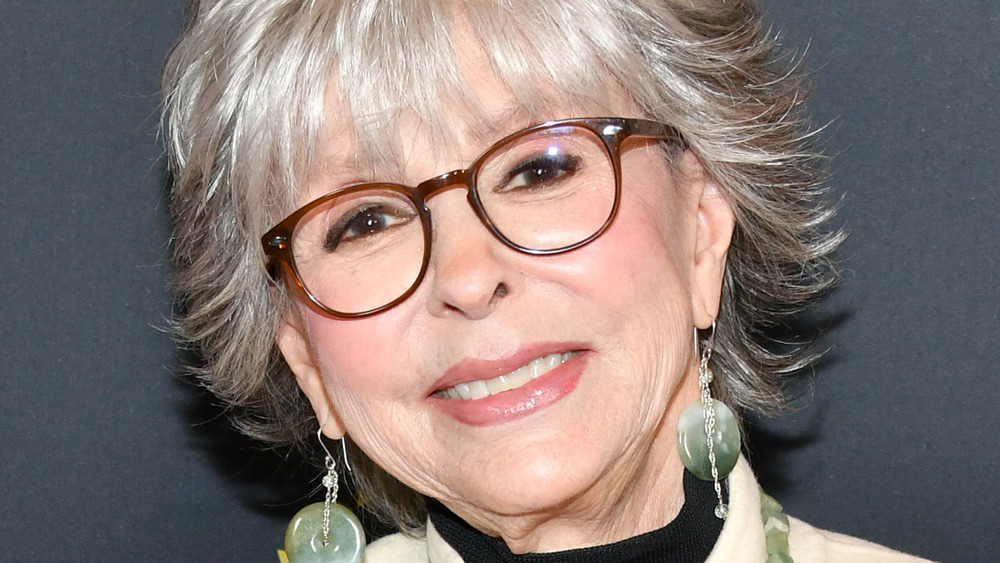 Amy Sussman/Getty Images
The following article discusses suicide.
Rita Moreno is a Hollywood legend and inspiration for generations of women, particularly Latinas. The Puerto Rican performer, whose real name is Rosa Dolores Alverío, has spoken candidly about being a racial minority while pursuing an acting career in the early days of Hollywood. "All the roles I played usually had an accent," Moreno told Closer Weekly in February 2021. "It hurt because I speak really fine English — but I knew I had to do it if I wanted to stay in movies."
But Moreno persevered and paved the way for more inclusion in the entertainment industry. And this was no small feat. According to a 2020 Insider report, she is among only 16 artists to become an EGOT, which means having an Emmy, a Grammy, an Oscar, and a Tony under their belt. Moreno was also the first woman of Latin American descent to win an Academy Award in 1962 for playing Anita in West Side Story, as History detailed.
Moreno's fieriness on screen earned her a fruitful career and legacy, but the intensity she brought to her love life nearly cost her everything. In particular, her relationship with fellow actor Marlon Brando nearly killed her, she wrote in Rita Moreno: A Memoir, published in 2013. Keep scrolling to read more about Moreno and Brando's tumultuous relationship.
Rita Moreno described her love for Marlon Brando as 'obsessive'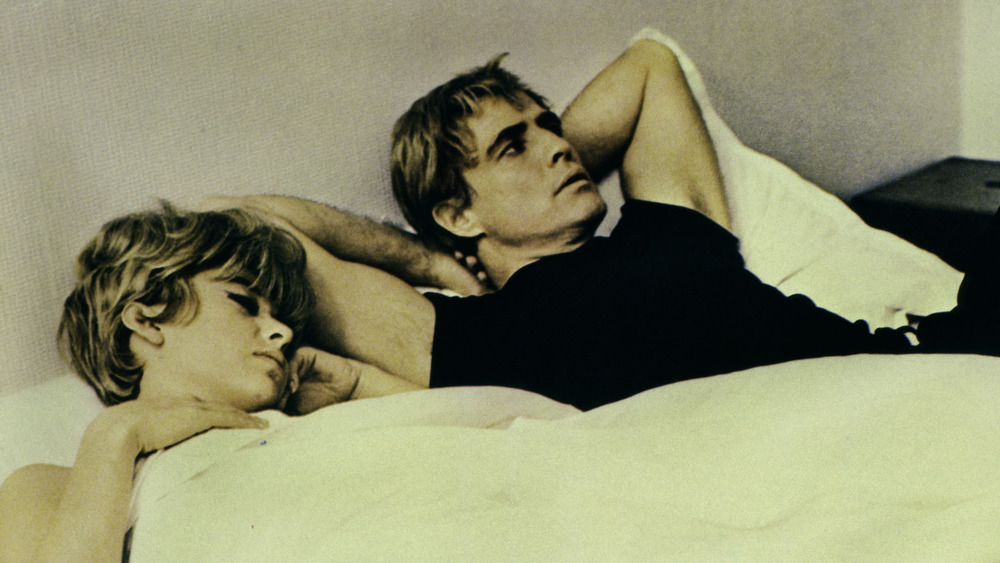 United Archives/Getty Images
Rita Moreno fell in love with Marlon Brando immediately after meeting him on the set of 1954's Désirée, in which he played Napoleon Bonaparte, as People described. She was 22 years old at the time. It was a case of "lust at first sight" that quickly turned "obsessive," Moreno described, according to Closer Weekly.
They embarked on eight-year romance, during which she endured serial infidelity, emotional abuse, the loss of a pregnancy, and a suicide attempt, she detailed in her book, Rita Moreno: A Memoir, according to the New York Post. "He broke my heart and came close to crushing my very spirit with his physical infidelities and, worse, with his emotional betrayals," Moreno said, as quoted by Vanity Fair.
Later in their relationship, Moreno found out she was pregnant — news that Brando did not take positively. To her "shock," he immediately arranged for an illegal abortion and asked a friend to pick her up after the procedure, she described in her memoir, per the Post. But the procedure did not go as planned and Moreno had to be rushed to the hospital shortly afterward. After the traumatic experience, Moreno described attempting to take her own life. Brando's assistant found her unconscious and took her to the hospital, saving her life, The Hollywood Reporter explained.
"One day I quite literally was forced out of a coma and had to choose life over him," Moreno said, according to the Post. And we are so glad she did.
If you or someone you know is having suicidal thoughts, please call the National Suicide Prevention Lifeline at 1-800-273-TALK (8255) or text HOME to the Crisis Text Line at 741741.