DMX's Net Worth: How Much Money Does The Rapper Have?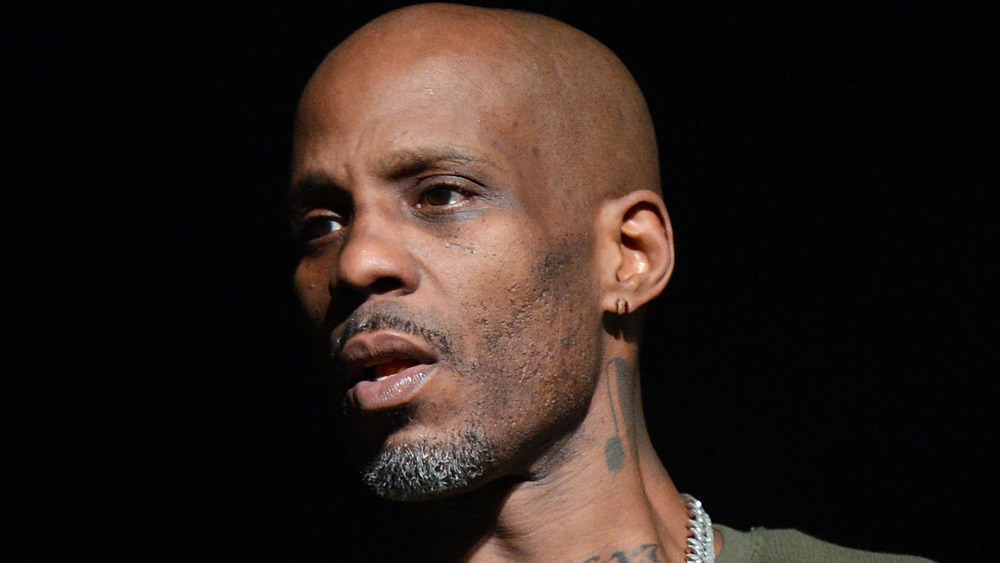 Scott Dudelson/Getty Images
Once TMZ broke the news of DMX's overdose on April 3, 2021, fans were concerned about the 50-year-old rapper's wellbeing. Sources confirmed to the news outlet that his overdose reportedly occurred at 11 p.m. on April 2 while he was at home. The OD also reportedly led DMX to have a heart attack. As of this writing, he is in a White Plains, N.Y., hospital's critical care unit in a "vegetative state" with "some brain activity," per TMZ.
In the past few years, DMX has had his successes — his hit singles such as "Party Up," his July 2020 Verzuz battle with Snoop Dogg, and his December 2019 comeback concert at Hakkasan in Las Vegas all come to mind. But the rapper has also dealt with addiction and has been to rehab several times, including his latest stint in 2019 after serving a year in prison for tax evasion, as reported by TMZ.
And despite all of his success, that tax charge was just one of his financial struggles over the years — and those struggles may have caused DMX's net worth to plummet.
DMX's net worth is in the negative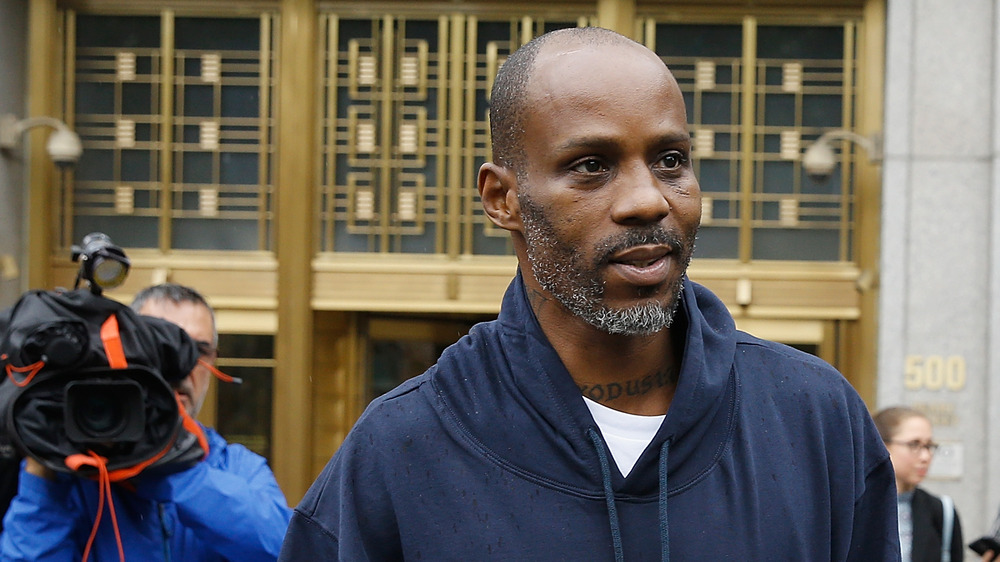 John Lamparski/Getty Images
According to Celebrity Net Worth, DMX's net worth is in the negative: -$1 million. However, that information doesn't have a date attached. According to Distractify in August 2020, the rapper may be further into the negative with a net worth of -$10 million.
Unfortunately, DMX has had very public money issues in the past. In July 2013, the rapper filed for bankruptcy, according to Billboard. At the time, DMX owed $1 million to $10 million in debt, which included $1.24 million owed in child support to his 15 kids and $21,000 on a car lease. And he had no way of overcoming that debt, with only $50,000 in assets to his name.
In 2015, he was jailed for six months after not paying $400,000 in child support, according to The Guardian. Then, in 2018, he was convicted of tax evasion. According to The Guardian, the rapper was sentenced to a year in prison and needed to pay back $2.29 million to the US government, and it sounds like all of that added up to putting DMX into the red when it came to his finances.
If you or someone you know is struggling with substance abuse and mental health, please contact SAMHSA's 24-hour National Helpline at 1-800-662-HELP (4357).