The Real Meaning Behind 'Hell Of A View' By Eric Church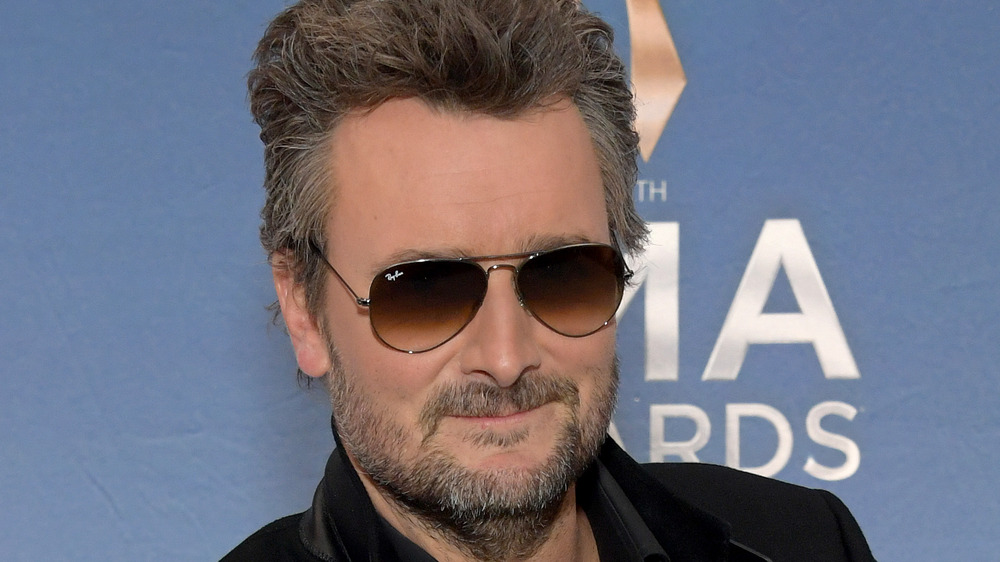 Jason Kempin/Getty Images
Country superstar Eric Church is known just as much for his rebel ways as for his guitar-thumping hits. Even before making it big in the industry, Church's leather jackets, sleek shades, and determination to do things his own way set him apart from mainstream artists. Early on in his career, he was fired from a 2006 Rascal Flatts tour for repeatedly playing over his allotted set time, according to The Boot. After the firing, Rascal Flatts replaced him with Taylor Swift, who hilariously sent him her first gold record as a thank you "for playing too long and too loud on the Flatts tour" (via Tucson.com). 
Billboard reports that Church has routinely "followed his internal compass more than the demands of country radio." For proof, look to his singles like "Two Pink Lines," "Smoke a Little Smoke," and "Mr. Misunderstood." Not only are the tunes not geared to commercial radio, but they deal with somewhat taboo (in country music, anyway) topics, like his relief at seeing a negative pregnancy test and the joys of getting high. Safe to say, Church has bucked industry expectations at every turn and lived life as he pleases. Therefore, it's no surprise to learn that one of his 2020 singles, "Hell of a View," was written with fellow rebels in mind. Here's what the song is really about.
'Hell of a View' is a love song for rebels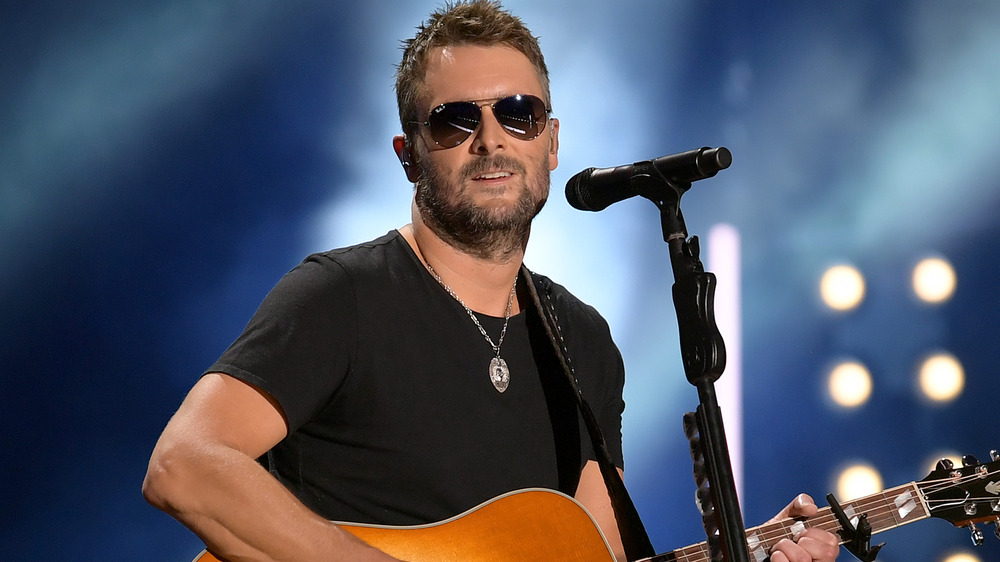 Jason Kempin/Getty Images
Per Taste of Country, "Hell of a View" is one of the singles to appear on Eric Church's 24-track trilogy album, Heart & Soul, which is set to be released April 2021. On the track, Church taps into his inner storyteller to sing of a couple who choose a life of adventure over one of financial stability and security, according to Rolling Stone. The outlaw-ish romance begins when one partner catches the other's eye "when I smoked my Bronco tires outta that town" despite being neither her "daddy's dream" nor "your momma's prayer" (via Genius). To hear Church tell it, that one line hooked his interest. "He [songwriter Monty] had the line 'caught your wings on fire when I smoked my Bronco tires outta that town' and I just thought that was such a great line," he revealed to CMT. "I was smitten with it ...I knew it was pretty special when it went down, because it felt like a big hit but at the same time it has that timeless quality to it."
By the chorus, Church celebrates the couple's lifestyle, singing, "This ain't for everybody ...Ain't always Heaven, baby / This livin' on the edge / You holdin' me, holdin' you / It's a Hell of a view." In other words, the pair faced challenges along the way, but the freedom of their lives and their love for one another made everything worth it in the end.