The Meaning Behind 'Courteney Cox' By Idris Elba And Connor Price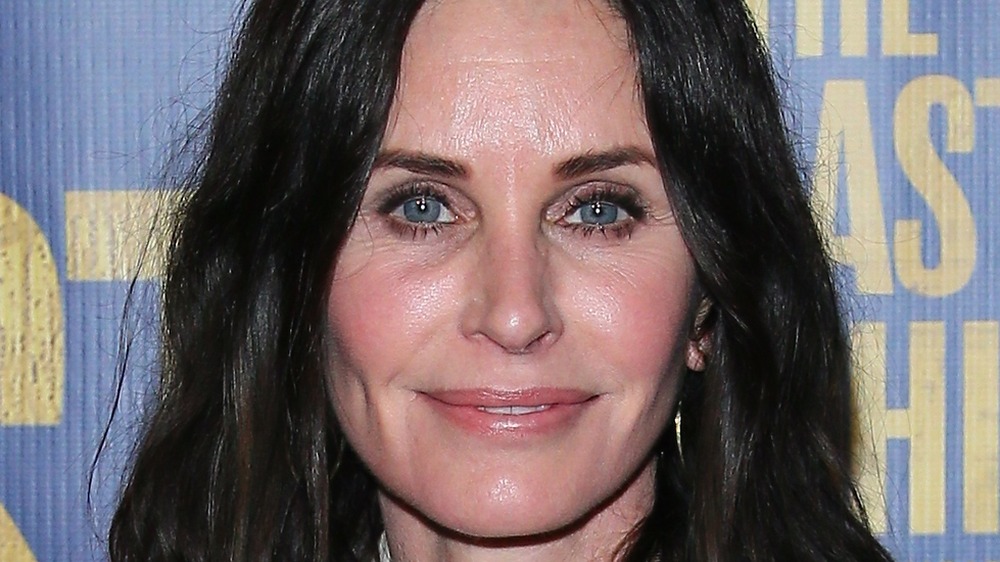 Jean Baptiste Lacroix/Getty Images
Rapper Connor Price teamed up with actor and People magazine's 2018 "Sexiest Man Alive" Idris Elba to record a song called "Courteney Cox." Released in 2020, Elba calls the song a musical homage to the Friends star. The song is catchy and cute.
In the lyrics, Price raps (via Genius): "Cougar flirting with me call her Courteney Cox / I don't ever pay her no attention got my shorty locked in, yeah / Clocked in and now the door is locked / Always hitting different so unorthodox, yeah woah." The video for the song looks like three iPhones and also has Elba rapping his own homage to the Scream franchise actor.
Courteney Cox makes an appearance in the video, asking 26-year-old Price if she's the "cougar flirting." She also tells him the whole rapping thing isn't that hard and hilariously owns him by rapping, "Sorry Connor, but the door is locked / Look who's coming at you, yeah it's Courteney Cox."
Apparently Cox was in on the joke from the beginning. Price admitted to blogTO that he spent more than 20 hours editing the video, which was completely shot on an iPhone. Elba and Cox were involved in editing the video as well. Apparently, Cox really wanted the video to look as perfect as it could.
But what's the meaning behind the song "Courteney Cox?"
It all started with Idris Elba testing positive for COVID-19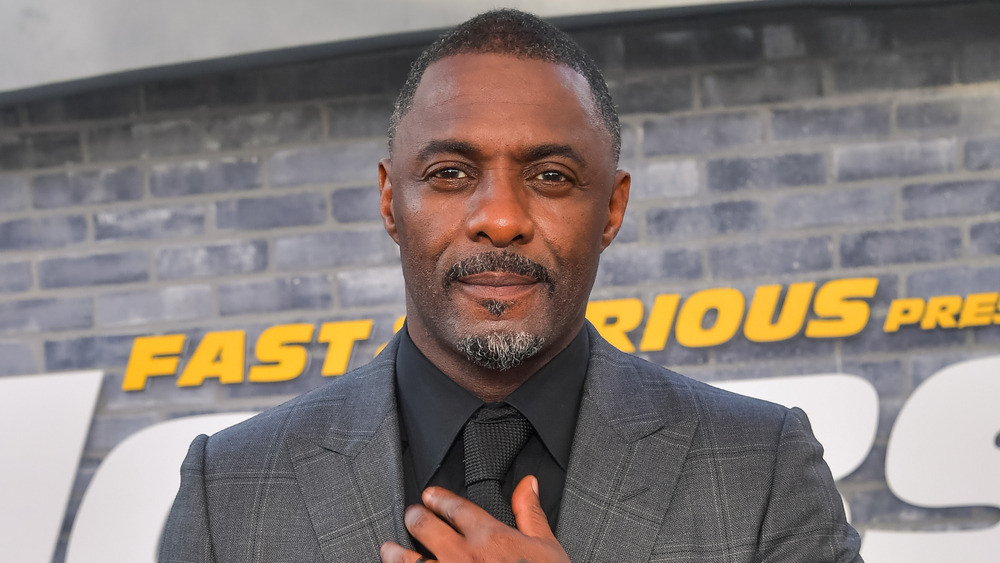 Emma Mcintyre/Getty Images
Idris Elba was one of the first celebrities to publicly announce that he had tested positive for COVID-19. Once he recovered from the virus, he posted a freestyle rap about his experience on his social media. He intentionally left a verse open for anyone to jump in and complete the song with him.
Former child actor Connor Price saw Elba's rap and posted his response on Instagram, per Billboard. Elba was blown away by Price's lyrics and Price was flabbergasted to wake up and discover that Elba had followed Price and sent him a DM on the app's messaging service.
The men bonded over acting and music. Price was a child actor and appeared in, among other things, the Russell Crowe film Cinderella Man. However, as Price grew up he became more interested in music. The DM-ing with Elba on Instagram turned into a collaboration between the two men that resulted in the catchy "Courteney Cox" song.
Courtney Cox was in on the whole thing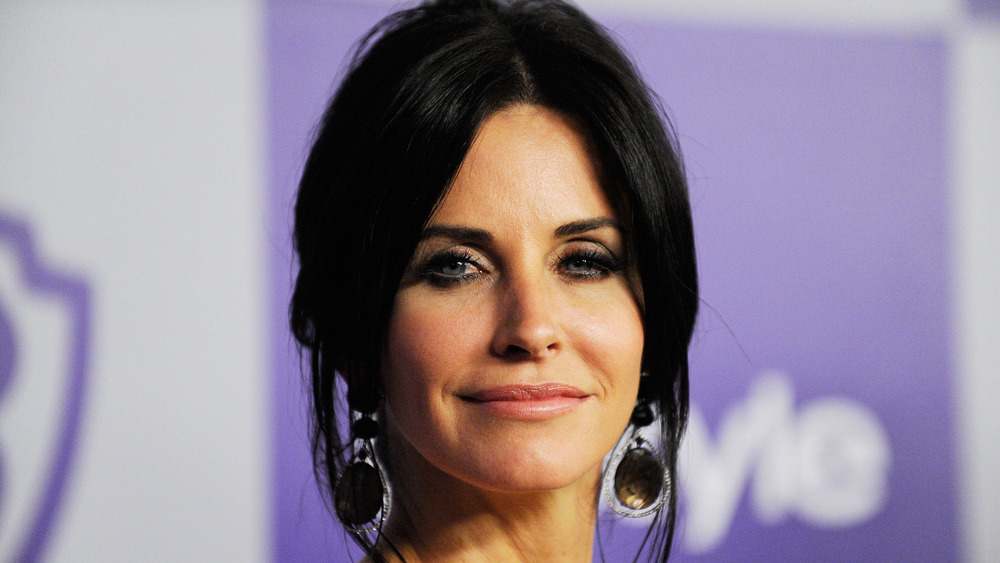 Kevork Djansezian/Getty Images
Connor Price and Idris Elba wrote "Courteney Cox" together and they were also able to convince Courteney Cox to join in on the fun. She appears at the beginning and the end of the video. At the end of the video she raps four lines. According to Price, Cox joining in on the rapping was all her idea, per Billboard. When Price and Elba approached her, they weren't at all sure how she would react to the song or if she would want to have any involvement in it.
When it came to the lyrics she rapped, Cox has a bit of an advantage considering her partner, Johnny McDaid, is a musician and member of the band Snow Patrol. In an interview with Entertainment Weekly, Cox said, "Well let's just say if my partner wasn't a musician it wouldn't have happened. Johnny gave me a template so I could follow along. The only thing I've ever rapped until now was a Christmas present."
But, where did the inspiration for a song called "Courteney Cox" really come from? As it turns out, according to blogTO, Price and his mom are big fans of Friends and Cox's role on the iconic sitcom. It's that simple, and that's a beautiful thing.