John Travolta Sends His Daughter A Sweet Message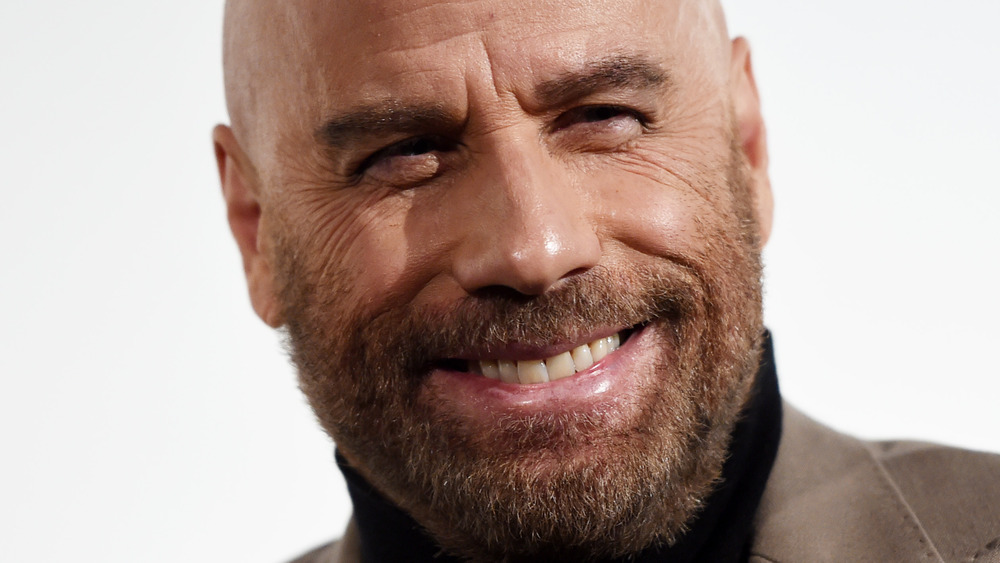 Amanda Edwards/Getty Images
John Travolta's daughter Ella Bleu Travolta celebrated her 21st birthday on April 3, 2021. In honor of Ella's special day, her dad shared a stunning photo of her on his Instagram, and included a sweet caption. As the Daily Mail points out, Ella's 21st birthday was bittersweet as it was the first birthday she celebrated without her mom, Kelly Preston, who died on July 12, 2020, after being diagnosed with breast cancer two years prior, according to People magazine.
Ella has followed in the footsteps of her parents, and has become an actor. On March 2, 2021, it was announced that she will star in a new film called Get Lost, landing her first lead role, according to IMDb. Get Lost will be the third film that Ella has starred in, and her first since 2019. When she was young, she starred alongside her dad in Old Dogs, which co-starred her mother and Robin Williams. In 2019, she played the role of Becky Hunt in The Poison Rose, which also starred her father. Get Lost marks the first film that Ella will star in without her dad. Ella took to Instagram on March 2, 2021, to let her fans know that she is "looking forward" to "working with Daniela Amavia and Michael Mendelsohn on this exciting new project." 
It seems Ella has a lot to be grateful this year, and her dad seems super proud of her. Keep reading to see what his birthday message to her said.
John Travolta 'adores' his daughter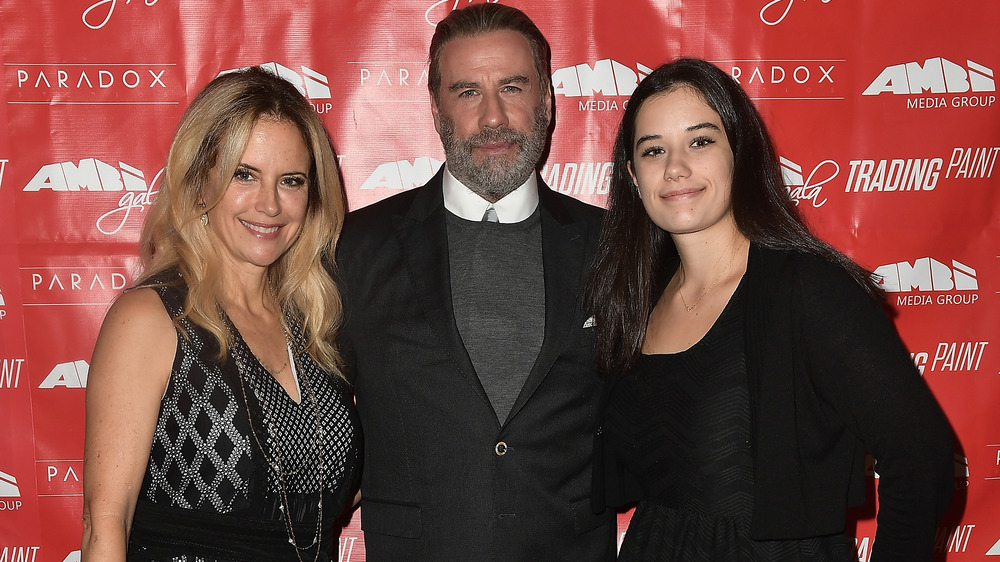 Gustavo Caballero/Getty Images
The photo that John Travolta shared of Ella Travolta in honor of her birthday was taken outside of his estate in Florida, according to the Daily Mail. "Happy 21st birthday to the most beautiful, kind, human being and artist I know. Your dad adores you," he captioned the Instagram post. In the photo, Ella Bleu stood in front of what looked like a white rose bush. Although the photo was taken close up, Ella faced sideways with a big smile on her face. She wore a denim jacket that she held closed with her right hand. Her long, brown hair fell straight passed her shoulders.
Ella also took to Instagram to share a message of her own on April 4, 2021 — the day after her birthday. "Thank you all so much for the kind birthday wishes. Sending you all love and I hope you had a happy Easter weekend," she captioned a video of herself thanking her fans for their love on her special day.