The Real Reason Thandiwe Newton Changed The Spelling Of Her Name
Astrid Stawiarz/Getty Images
Thandiwe Newton has undergone a name makeover after being known as Thandie Newton throughout her lengthy career. The British actor has carved out quite the impressive resume for herself, appearing in some of Hollywood's biggest movies over the past three decades. Fans will probably best recognize Newton as Nyah Hall in Mission Impossible 2, Christine in Crash, or as the wife of Will Smith's character in The Pursuit of Happyness. She also has a role in one of the biggest franchises in movie history, appearing in Solo: A Star Wars Story.
It's not just on the big screen where she's made a big impact, though. The star has also appeared as Maeve Millay in Westworld since 2016 and had a recurring role on ER as Makemba 'Kem' Likasu from 2003 until 2009. Fans who were really paying attention might have noticed Newton also popped up in Beyoncé and Jay-Z's music video for "Family Feud" in 2017. 
All that being said, the next time viewers see Newton on the big or small screen, there will be a slight, yet very important, change to the spelling of her name in the credits — read on to find out why.
Thandiwe Newton is 'taking back' her name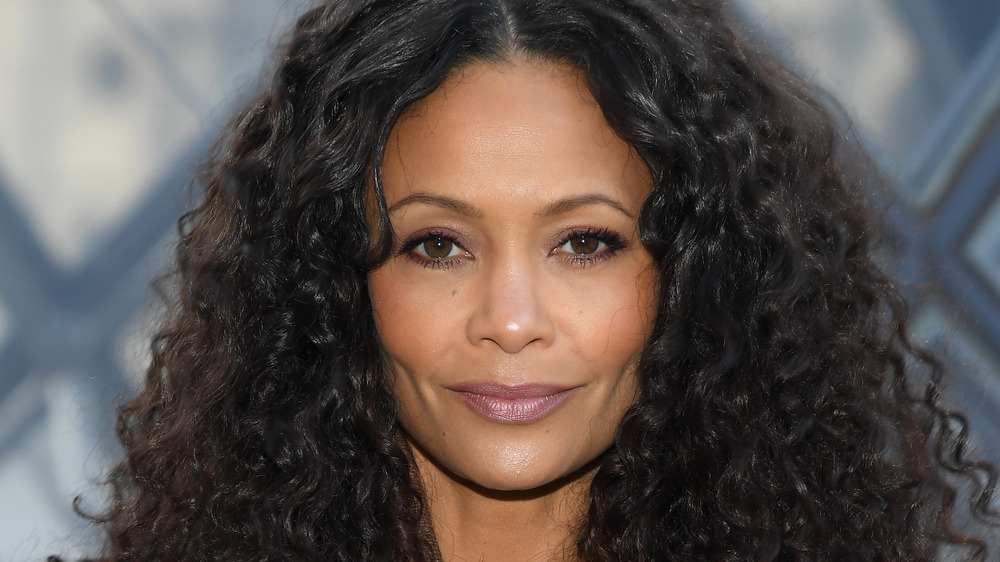 Pascal Le Segretain/Getty Images
Thandiwe Newton explained in the May 2021 issue of British Vogue that she was reverting to the Zimbabwean spelling of her first name, which places a "w" in between the "i" and the "e" after using the anglicized version of Thandie for decades. From April 2021 on, the star will be credited as Thandiwe Newton.
"That's my name. It's always been my name. I'm taking back what's mine," she said, sharing that she believed it was the right time to revert to the correct spelling because of the increased awareness regarding diversity and representation. "The thing I'm most grateful for in our business right now is being in the company of others who truly see me. And to not be complicit in the objectification of Black people as 'others', which is what happens when you're the only one," Newton added. 
She also opened up about her experiences and how the color of her skin has played a part in the roles she's received. Newton recalled being asked to "be a bit darker" for one particular movie, noting, "Colorism has just been the funniest. I've been too Black, not Black enough. I'm always Black. I'm just like, whadda you people want!"
Per BBC News, Newton's mother is from Zimbabwe and her father is British. The couple named her using the Zimbabwean spelling, Thandiwe, which means beloved in Shona, a language used by the Shona people who are native to Southern Africa.