George Michael's Cousin Questions Suicide, Drug Rumors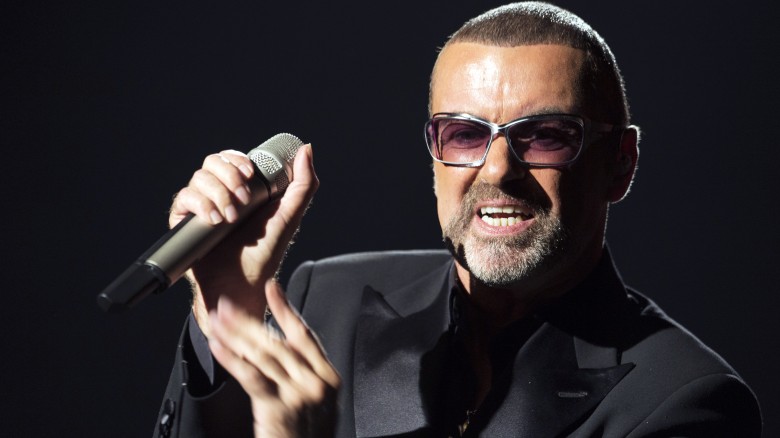 Getty Images
George Michael's cousin doesn't believe that the late singer's boyfriend, Fadi Fawaz, didn't tweet about Michael committing suicide. According to Us Weekly, Fawaz allegedly tweeted that "the only thing George wanted is to DIE," but later claimed his account was hacked.
Andros Georgiou, Michael's cousin, wrote on Facebook, "I have been trying to hold back on this tweet I saw nearly 10 days ago, but the more I am reading and the more I am finding out about Fadi, I just can't keep my mouth shut any longer. Number one, he was never with Yog [a family nickname for Michael] 24 hours a day. They never lived together; he lived in one of Yog's houses in Regents Park." He added, "And even if they were, WHY were they not together on Christmas Eve? and WHY did he sleep in the car? Too many questions have come up."
"Every day I get more angry at the lies I am reading. I pray that this nobody doesn't earn a penny from Yog's death," Georgiou continued. "Any money he is offered for his so called 'story' should go straight to one of Yog's charities, which, now you all know how many he had helped. He never took any credit. He was in every word the people's hero, apart from being [one of the] biggest talents this country has ever produced, a true gentleman that lost his way."
Georgiou believes that those surrounding Michael played a role in his untimely death on Christmas Day 2016. "If only there were not so many 'yes' people around him, he would be alive today," he wrote. "One thing is for sure, this was not an act of suicide. He should [have] been looked after by his so-called friends! If I was around, this would never [have] happened and I have to live with that the rest of my life. I am so very sad, as I am sure you all are as well. I have to pray that the police come to the conclusion I have and justice will be served."
Georgiou also expressed doubt that Michael was addicted to heroin at the time of his death. "I read that he'd done heroin for the last four or five months of his life. That is absolute rubbish," Georgiou insisted to the BBC (via the Mirror). "That is the one drug he would never ever touch. Hard drugs had been back in his life but it wasn't heroin. It was cocaine. Crack was one of his favorite drugs."
As far as what actually killed the "Careless Whisper" crooner, no one quite knows yet. Police told People in December 2016, "The cause of death is inconclusive and further tests will now be carried out. The results of the tests are unlikely to be known for several weeks. Mr. Michael's death is still being treated as unexplained but not suspicious." Michael's rep told the magazine the singer passed away "peacefully" of heart failure. He was 53.