Inside Princess Diana's Relationship With Princess Margaret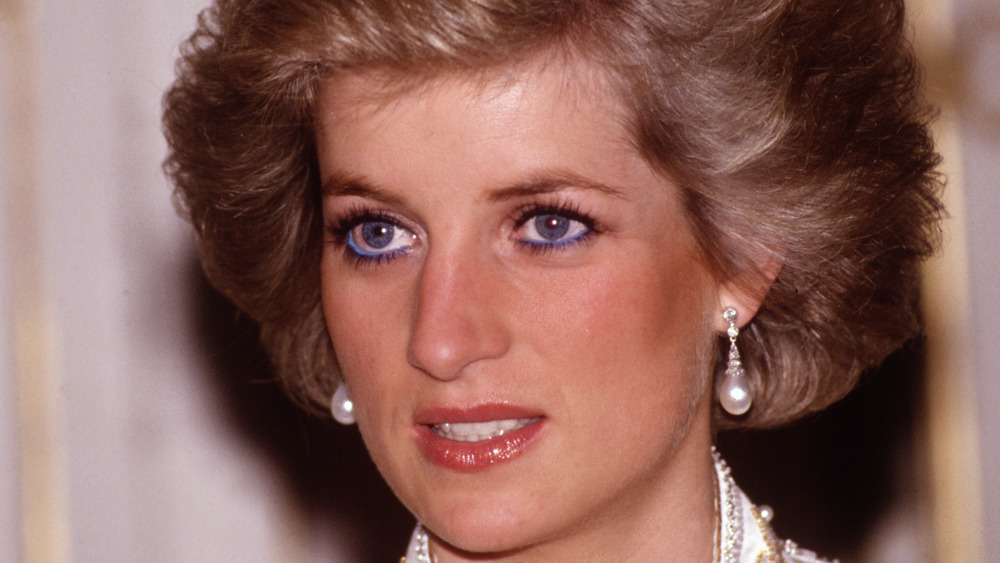 David Levenson/Getty Images
Amid all the drama sparked by Prince Harry and Meghan Markle's March 2021 interview with Oprah Winfrey, longtime royal watchers couldn't help but draw a comparison between Meghan and her late mother-in-law, Princess Diana. Meghan never met Diana as she died in 1997. However, fans were quick to point out that Meghan's complicated relationship with her husband's family, as well as her contentious relationship with the British press, were very similar to Diana's struggles years earlier.
For context, Meghan and Harry left their roles as senior members of the royal family in January 2020 and opened up about the experience in an exclusive interview with Oprah. Among the many bombshells to come out of the sit-down was the revelation that Harry felt he needed to get Meghan away from royal life in order to protect his family, The implication being that Harry was spurred to action after watching what happened with his mother all those years ago.
Harry is seemingly Meghan's protector within the royal family, but what about Diana? Who was looking out for her? Some believe it was the Queen Elizabeth's late sister, Princess Margaret – others aren't so sure. Here's what we know.
Princess Diana and Princess Margaret had a complicated relationship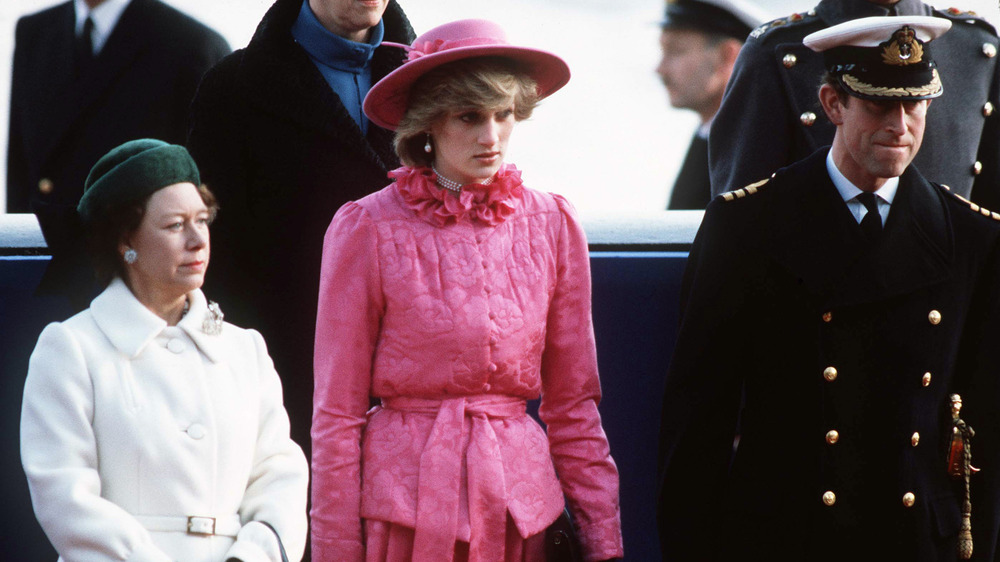 Anwar Hussein/Getty Images
It's well documented that Princess Diana didn't have an easy time entering the royal family. She was significantly younger than her husband, Prince Charles, and not overly liked by the rest of the family. It seems that one of the only people somewhat in Diana's corner was Charles' aunt, Princess Margaret. "Neither of them was hunting, shooting, or fishing types," royal biographer Andrew Morton told People in April 2021. Morton explained that Margaret saw a lot of herself in Diana. Neither of them enjoyed the kind of outdoor activities of which the queen is so fond. "Margaret put her arm around Diana," she said. "She could see they were two metropolitan princesses."
Additionally, Margaret reportedly supported Diana as royal life became increasingly difficult for her. "Princess Margaret came to [Diana's] rescue, suggesting to the queen that Diana was having difficulties adjusting to her role and that she should cut her some slack," Morton said. 
Unfortunately, the close relationship allegedly turned icy when Diana and Charles divorced, and Diana gave an explosive interview to Panorama in 1995. In the famous interview, Diana spoke candidly about her struggles with the royal family. The interview went against all royal protocol, and the family, including Margaret, turned their back on Diana. Margaret "had always defended the queen and was always loyal to her." Morton explained. "She felt Diana let her sister down."