Who Is Laura G, Dhar Mann's Wife?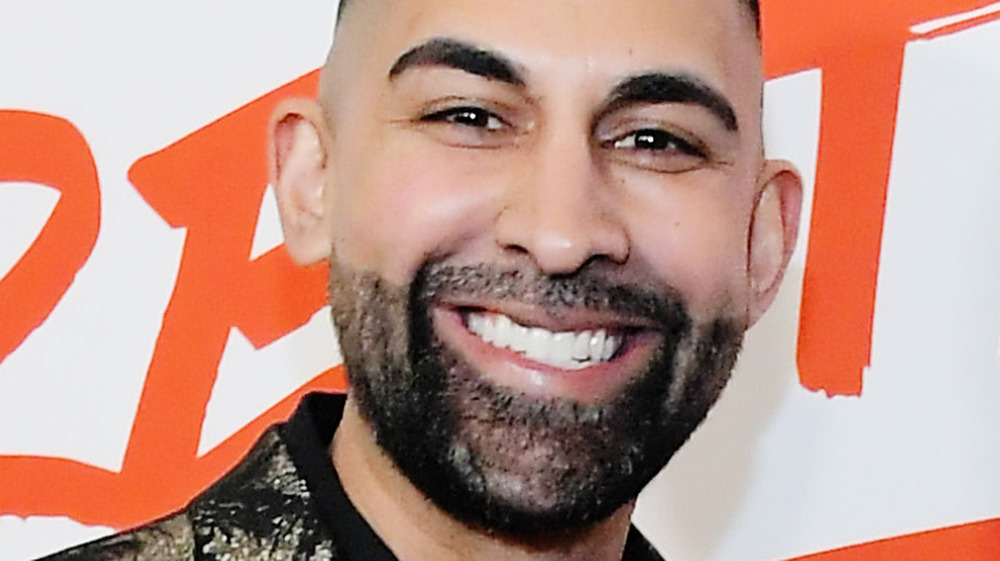 Charley Gallay/Getty Images
Entrepreneur Dhar Mann trades in inspirational and motivational speaking, but perhaps nothing is more inspirational about his life than his marriage to Laura G and his devotion to their daughter, Ella Rose. When their baby girl was born in May 2020, Mann wrote that he was blown away by his wife. "Our prayers were answered and we finally became parents! With God's blessing we are all doing great and we are so in love with our precious baby girl," Mann wrote in a blog post for Medium. "It was an emotional birth that changed our lives forever. I'm so proud of Laura's courage and strength she had during the entire pregnancy and delivery, especially during a pandemic!"
Laura and Mann met when he was just starting his company, LiveGlam. Per Mann's website, "He was partnering with popular makeup influencers on Instagram to teach live online makeup classes," and one day "one of the makeup influencers happened to be teaching a bridal makeup class and asked Laura to be her model." They reportedly hit it off, went out for food afterwards, and had a great time. 
The two remained in touch, eventually getting engaged in September 2019, and then announcing that they were pregnant with Ella in November 2019. It's unclear whether or not the two actually had a wedding, because if they did, it's not on either of their Instagram accounts. And considering their influencer careers, that's a pretty big tell. But there's more to Laura G than her marital status, of course. 
Laura G and Dhar Mann are partners through and through
Dhar Mann found Laura G while connecting with influencers for his company, LiveGlam. Not to be confused with Laura G, the Mexican television personality and journalist, Laura G and Mann quickly hit it off and they eventually became business partners. 
Now, they create content together on Instagram and YouTube, both for their company and personal channels. They say on their YouTube page, "We make weekly videos about our relationship, our journey as parents and our fun adventures, including pranks and challenges we do on each other! We're here to inspire you, make you laugh, and show you how to treat your queen or king! So subscribe to our channel and be part of our family!"
In January 2021, they announced on social media that they were having another baby, too, making Ella Rose a big sister. Since they got engaged, their company and their family has been growing bit by bit. Only time will tell if they'll find time to set a wedding date.