The Real Reason Jennifer Lopez's New Interview Is Causing A Stir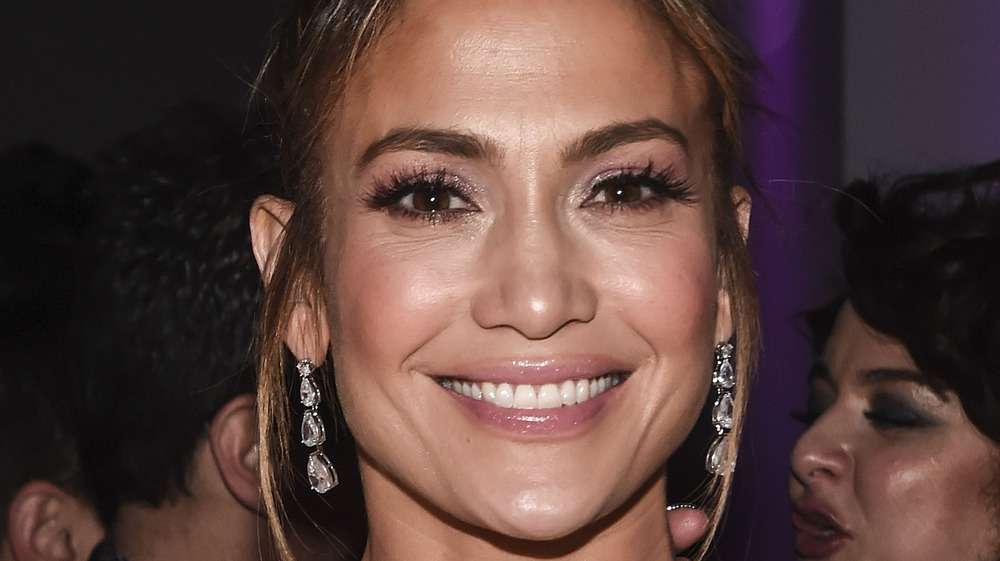 Daniel Zuchnik/Getty Images
Jennifer Lopez is on the cover of the May 2021 issue of InStyle magazine, looking flawless as per usual. Lopez's feature is titled "Jennifer Lopez In Her Own Words (and Everyone Else's)," and the magazine called in two of Lopez's exes to participate in the interview portion. J-Lo's ex-husband Marc Anthony and her ex-fiance Ben Affleck both had nothing but glowing things to say about the entertainer. Both Anthony and Affleck credited Lopez with having an amazing work ethic, and both men sung her praises.
InStyle also got quotes from Lopez's friends Michelle Obama and Charlize Theron for the feature. "Whether it's working to improve health care for mothers and children, encouraging more people to vote, or singing her heart out at a presidential inauguration, Jennifer has always known that life is best when it's shared with others." Obama said. Meanwhile, Theron spoke to people calling J-Lo a "triple threat," saying that the phrase "doesn't come close to describing her" because she's "all of the threats!" 
There was, however, something seemingly important that was missing from the interview. Keep reading to find out what has people talking.
Jennifer Lopez's interview with InStyle did not include her fiance Alex Rodriguez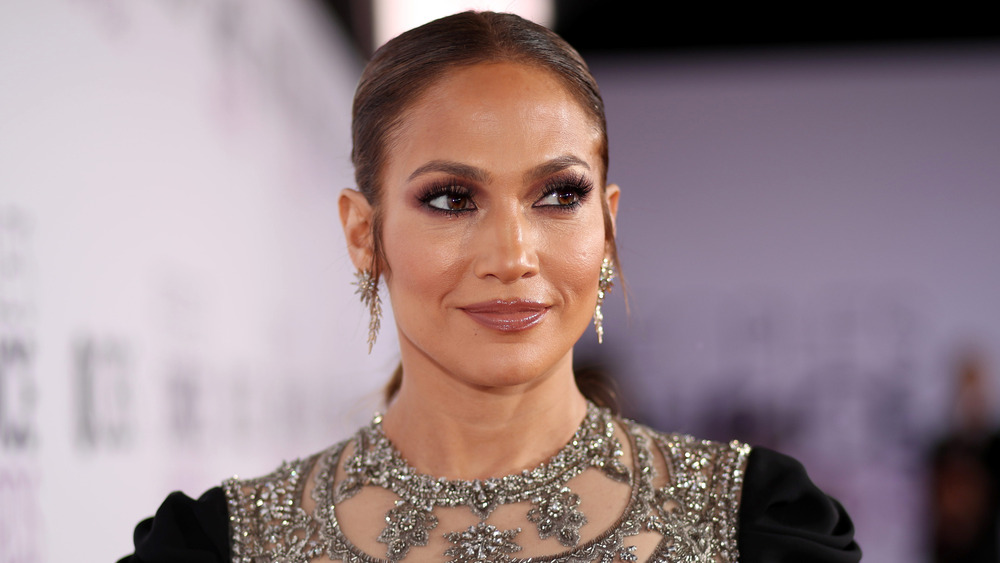 Christopher Polk/Getty Images
The one thing noticeably absent from Jennifer Lopez's feature with InStyle is Alex Rodriguez. Lopez's fiance was not mentioned by name, nor did he participate in the interview on the inside pages of the spread. A source told Page Six that the interview was "done months ago" and suggested that J-Lo and A-Rod may "have been having problems for months" which may be why he was left out. "How else would her ex-husband and ex-fiance be included, but not her current fiance?" the source questioned. A fair point. Also missing? Her engagement ring. She did not wear it in any of the photos, according to Page Six. 
The InStyle interview sans Rodriguez comes on the heels of reports that he and Lopez had split. While the couple denied the news, they did admit that they are "working through some things," according to TMZ. The absence of A-Rod seems odd, given the fact that the two are still engaged to be married, and their relationship has been a huge part of Lopez's life. In addition, Lopez shared a few photos and a behind-the-scenes video from the photoshoot on Instagram on April 5, 2021. At the time of this writing, Rodriguez has not liked or commented on any of the posts.