What Andy Cohen Has To Say About Jen Shah's Arrest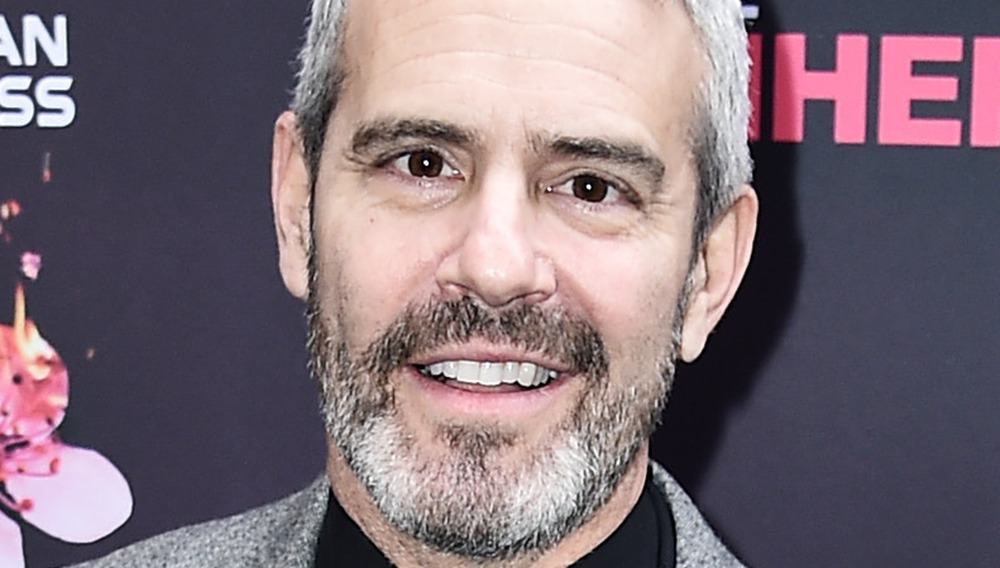 Steven Ferdman/Getty Images
The Bravo community was shooketh to the core when news broke in March 2021 that Real Housewives of Salt Lake City star Jen Shah had been arrested for allegedly running a telemarketing scheme with her assistant Stuart Smith. If convicted, they both face up to 50 years in prison, but both parties pled not guilty to the charges of conspiracy to commit wire fraud and conspiracy to commit money laundering. She had allegedly been running the scam for almost a decade — selling lead lists to people who would knowingly rip off elderly victims when they attempted to sell them small business services. Shah is currently awaiting trial on $1 million bail, per NBC News.
In a press release, Homeland Security Investigations Special Agent-in-Charge Peter Fitzhugh said that Jen and Stuart flaunted their money but "in reality, they allegedly built their opulent lifestyle at the expense of vulnerable, often elderly, working-class people." While Bravo fans have been obsessing over the news since it broke, most Bravo stars have kept quiet on the matter. Now, though, Andy Cohen is saying his piece. Well, sort of. 
Andy Cohen hopes it's all not true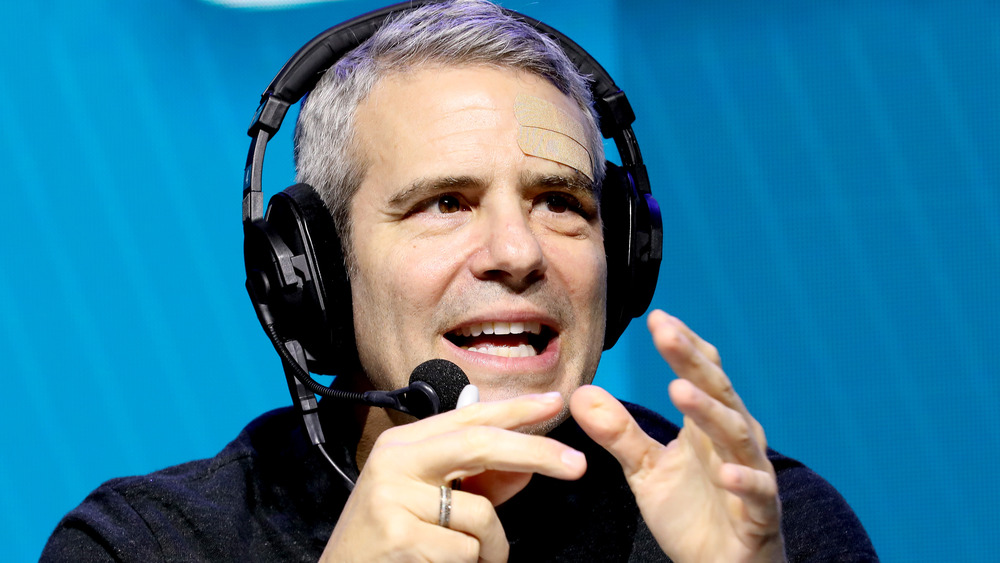 Cindy Ord/Getty Images
Andy Cohen is never too shy to rib or cheer on the Housewives, but when it comes to legal matters, he is often tight-lipped. When a caller asked him on his Sirius XM radio show on April 5, 2021 what he thought of the whole ordeal, Cohen began with "Oy vey." He added, "I'm waiting to see how it plays out. I have nothing to add to what we already know, other than I certainly hope and pray that none of it is true."
He's likely telling the truth when it comes to the facts — given that it's a federal investigation, the details of the charges and the case are public domain, so it's all there. What Cohen may know, that Bravo fans don't, is how this is affecting the filming of Season 2 of RHOSLC and whether or not Jen will finish it out. However, the show is reportedly still filming all of the details. According to people close with production, Jen was supposed to be leaving on a cast trip when she abruptly bailed. Law enforcement reportedly showed up minutes later and spoke with the cast and production before catching up to her.  
All of this means that it will likely be dealt with on the show in some capacity. Because you know the other women will have something to say about it. And Cohen might too, given that he had some questions about Jen's business dealings in the past. 
Jen Shah is selling merch about her arrest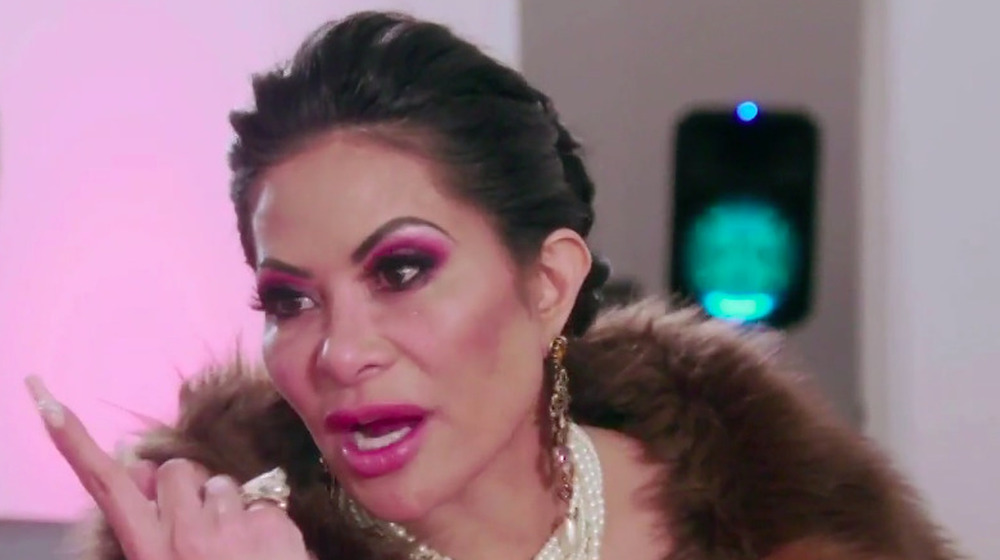 bravo/YouTube
During the February 2021 Season 1 reunion of the Real Housewives of Salt Lake City, Andy Cohen asked Jen Shah to explain her business a little clearer. Though her answer didn't totally set anything straight. She said at the time, via NBC News, "My background is in direct response marketing for about 20 years. So our company does advertising. We have a platform that helps people acquire customers, so when you're a customer shopping online or on the Internet and something pops, we have the algorithm behind why you're getting served that ad." Andy gave one of his classic "Okay...."s and moved on. 
Now, if the allegations are true, it could explain why she stumbled to answer. Or maybe that's really what she does and Cohen is right to hope that all of the allegations are untrue and she would be proven innocent. Meanwhile, since pleading not guilty, Jen is home and posting #FreeJenShah on her Instagram, selling merch, and, via Page Six, wrote on her Instagram Story, "Thank you for being loyal, believing in me and not believing the hype. This journey has showed me who my true friends are. All my love. #ShahSquad."
This saga definitely isn't done yet.