Why Justin Timberlake Didn't Like Filming His Love Scene With Mila Kunis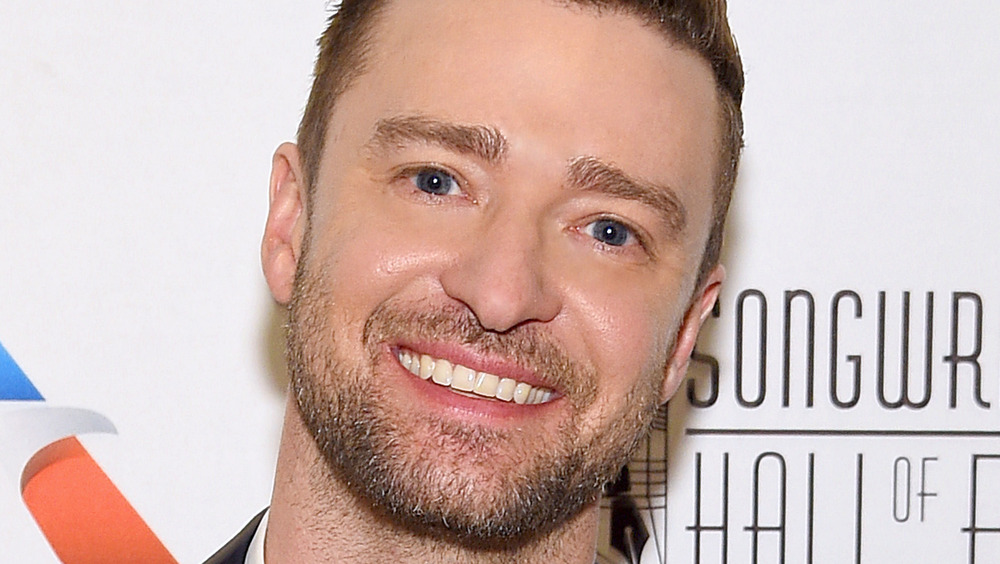 Larry Busacca/Getty Images
In 2011, things got physical in films. Natalie Portman and Ashton Kutcher teamed up in No Strings Attached, and Mila Kunis and Justin Timberlake kept it casual in Friends With Benefits. The film was the second movie Timberlake starred in that year after Bad Teacher.
Friends With Benefits revolved around two people who became friends fast, but after both having terrible luck with moving to the next step of a relationship, Timberlake and Kunis' characters decide to keep it casual and, instead of becoming boyfriend and girlfriend, they become friends with benefits. They even go so far as to keep their emotions in check by taking an oath on a digital Bible as they dive into the benefits part of their new relationship.
The film sparked dating rumors because of the hot chemistry between the two actors. In an interview for The Guardian in September 2011, Timberlake explained that chemistry was what would make or break the film.
"I keep getting the comment that Mila and I had a lot of chemistry, and we do, but I think you also have to get the rhythm right. They have to be an even match. There's a way to do naughty. You can do crass if you're witty at the same time," he said.
He also clarified in that interview that he and Kunis were not dating. And while they had great chemistry on screen, Timberlake found the physical scenes to be draining.
Justin Timberlake was exhausted filming his love scenes with Mila Kunis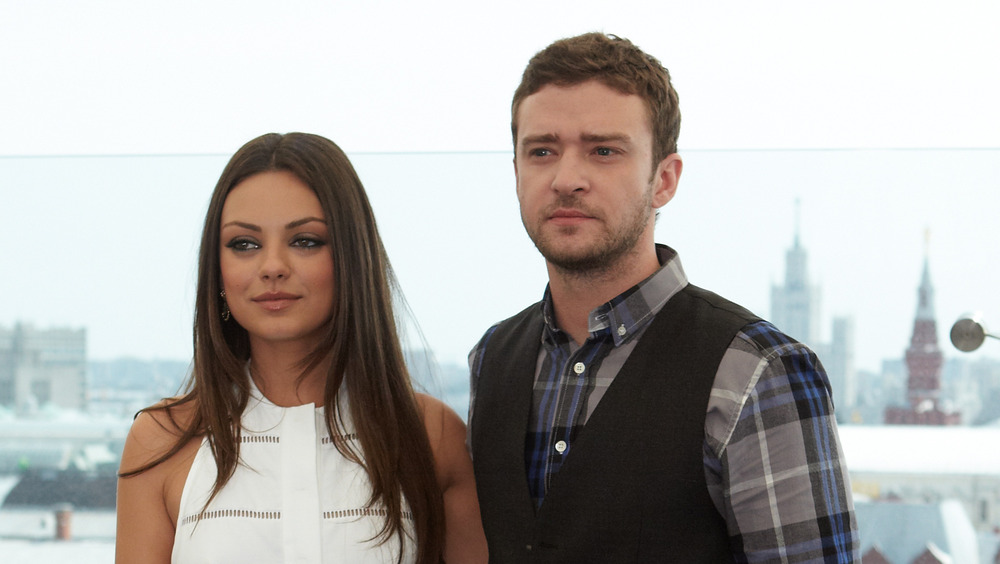 Epsilon/Getty Images
You would think that there would be many benefits when it comes to Justin Timberlake and Mila Kunis appearing in a film together. They are both talented and stunning actors, but Timberlake actually said he didn't enjoy filming the physical scenes.
While talking to BBC in 2011 about the movie, Timberlake explained that the physical scenes weren't his favorite: "It's actually kind of annoying, you're there for 12 hours, it's exhausting," he said. "All those scenes revolve around the dialogue and physical humor is so tiring." However, he clarified that his exhaustion probably had more to do with his age.
However, the exhaustion seemed to be contagious, as Timberlake and Kunis explained that naps were common on set and even while filming, according to The Orlando Sentinel, via Boulder Weekly.
"I think it's important to tell your co-star when you're about to take a nap in the middle of a scene. And being the gentleman and wonderful co-star that he is, he went, 'Oh, sure.'" Kunis recalled. She then admitted that her nap went on longer than she expected. "Apparently, I closed my eyes for a solid 20 minutes. Nice little power nap. Next thing I know, I wake up at 'CUT,' and the scene is over."
It seems like they were both guilty when it came to finding the physical scenes draining, and the true benefit of their friendship was getting to help each other catch up on their sleep.