The Truth About The Host Of 'The Circle' Michelle Buteau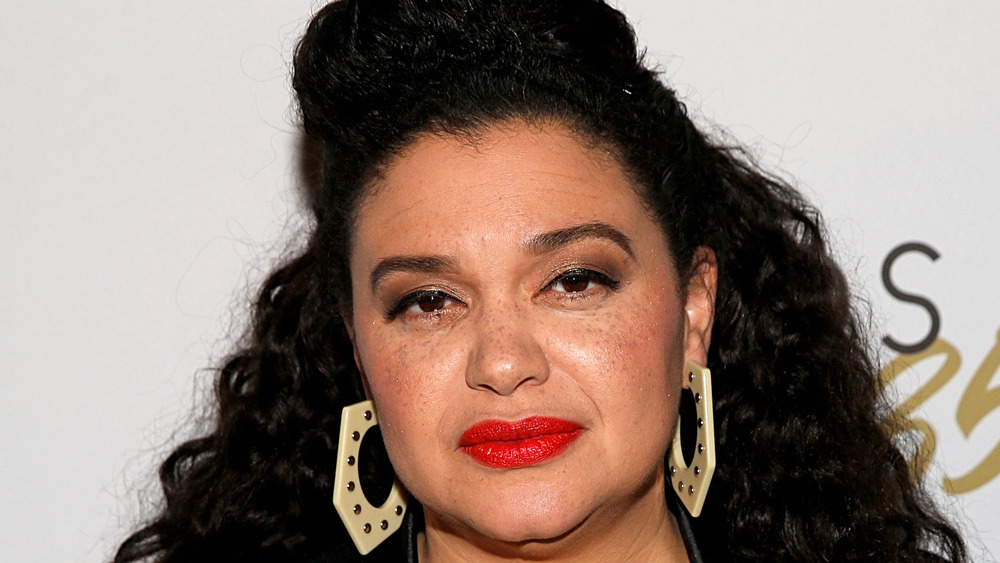 Dominik Bindl/Getty Images
Netflix's The Circle first aired in January 2020, giving viewers the reality TV series slash game show mashup they never knew they needed. Based on its British predecessor, The Circle is packed with drama, fake identities, pseudo popular kids, a hot tub, and a cash prize of $100,000 — in short, what more could you ask for? The premise is simple: Contestants jockey to become the most popular influencer on a social media app called "The Circle," per Thrillist. It sounds easy enough, but like with most reality shows, there's a catch. In this case, no one is allowed face-to-face contact with anyone else on the show apart from what they share on The Circle. That means it's up to each contestant to curate their preferred social media image, and if they feel that merits catfishing, well, more power to them.
The Circle may not have the emotional tension of reality shows like The Bachelor, but it's proven wildly popular with audiences and therefore nabbed another season on Netflix. Entertainment Weekly reports that Season 2 of The Circle will kick off April 14, 2021, and feature actress and comedian Michelle Buteau as the show's host again, along with a crop of eight social-media-savvy contestants. But before we dive in to cyber stalk the group, let's get to know Buteau a little better.
Michelle Buteau co-owns a furniture store with her husband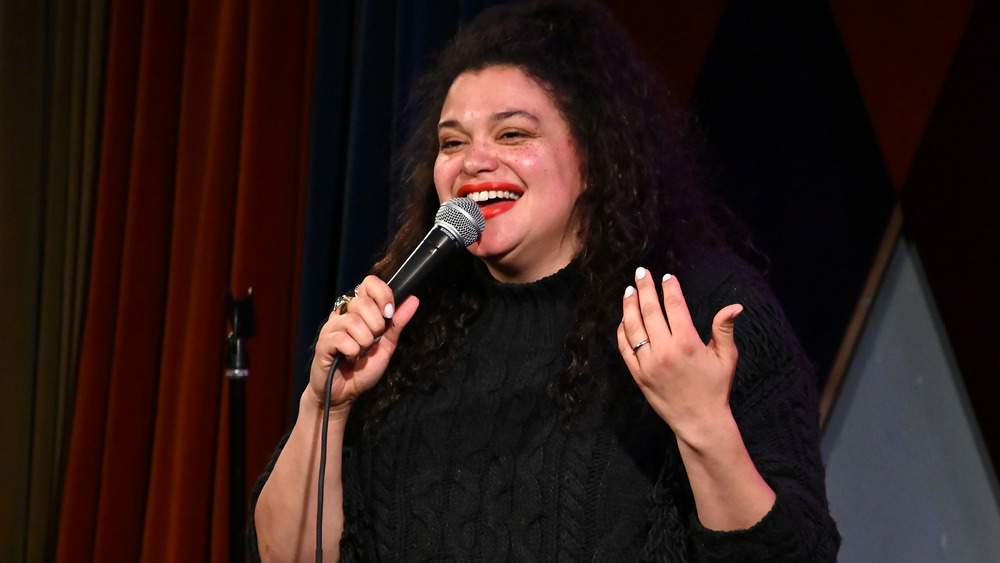 Astrid Stawiarz/Getty Images
Fans may recognize Michelle Buteau from Comedy Central, where she's been doing standup since 2005. In a 2019 interview with The Cut, Buteau revealed that she technically started out in 2001, booking her first TV gig a few years later for a show called Premium Blend. "When that happened, I felt like I became part of this club where the industry wanted to hire me," she said, joking that comedian Jay Leno once told her "comedy is like college — you have to put at least four or five years in before something happens." Along with standup, and her hosting gig on The Circle, Oprah reports that Buteau has her hands full with work, appearing in Netflix's Always Be My Maybe and BET Plus' The First Wives Club, in addition to co-hosting the podcast Adulting.
Somehow, the funny lady makes time for her adorable twin boys and the furniture store that she co-owns with her husband in Bushwick, Brooklyn, according to Oprah. "I've always been into interiors, but in my 20s I didn't know what I was doing, and I didn't have a lot of money so it was always a Pier 1 clearance situation," she told The New York Times in 2019. "My husband is just sort of 'Rain Man' when it comes to designers. He's from the Netherlands." No doubt Buteau's trademark humor (and maybe even her interior design expertise!) will make a great addition to The Circle.