Inside Jay Leno's Public Apology To Fans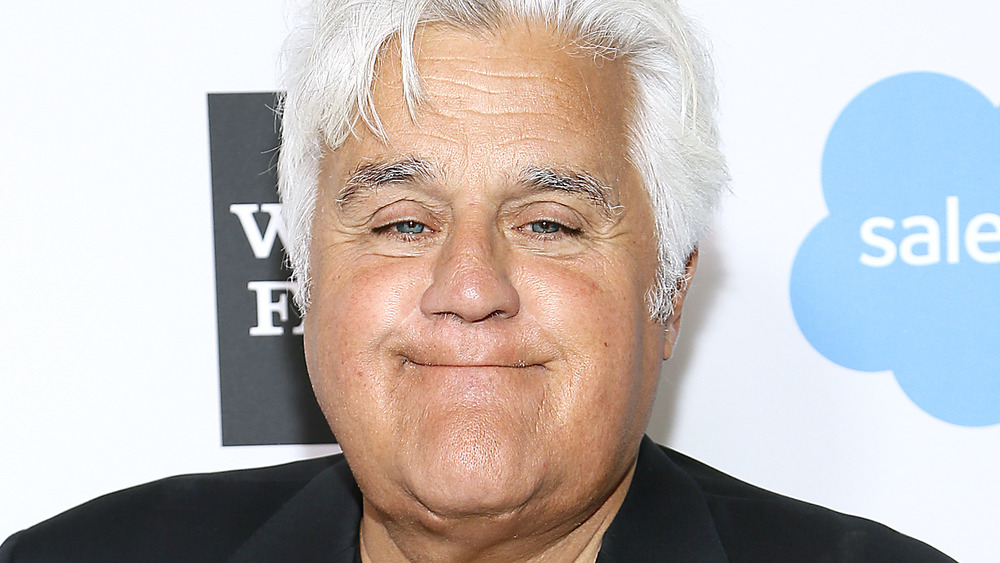 Paul Morigi/Getty Images
Comedian Jay Leno has faced his fair share of backlash and celebrity feuds over the course of his decades-long career. The former Tonight Show host became a household name after hosting the late night program from 1992 to 2009 and returning as the host from 2010 to 2014, via Biography. Following his two-decade run on the show, Leno maintained his celebrity through his show Jay Leno's Garage, via IMDb. But his involvement with TV scandals was far from over. He had already ruffled the feathers of fellow comedians like David Letterman, Conan O'Brien, and Chris Rock while serving at host of The Tonight Show, via The Things. 
However, nothing compared to the toxic behavior he was accused of when he appeared as a guest on America's Got Talent and told a racist joke about Asian people that producers had to cut. The former late night star had his name thrown into Gabrielle Union's termination from America's Got Talent after she attempted to get network execs to take action against Leno and a number of other inequality-based issues, via Variety. In the end, Union was ousted from the show after expressing concerns over such racist and toxic workplace behavior. While Leno noted how "great" Union was to work with, via TMZ, he never publicly acknowledged the racist remarks he made on AGT or during his time hosting The Tonight Show until almost two years later when Asian Americans became targets of hate crimes. 
Jay Leno wanted to poke fun at 'our enemy North Korea'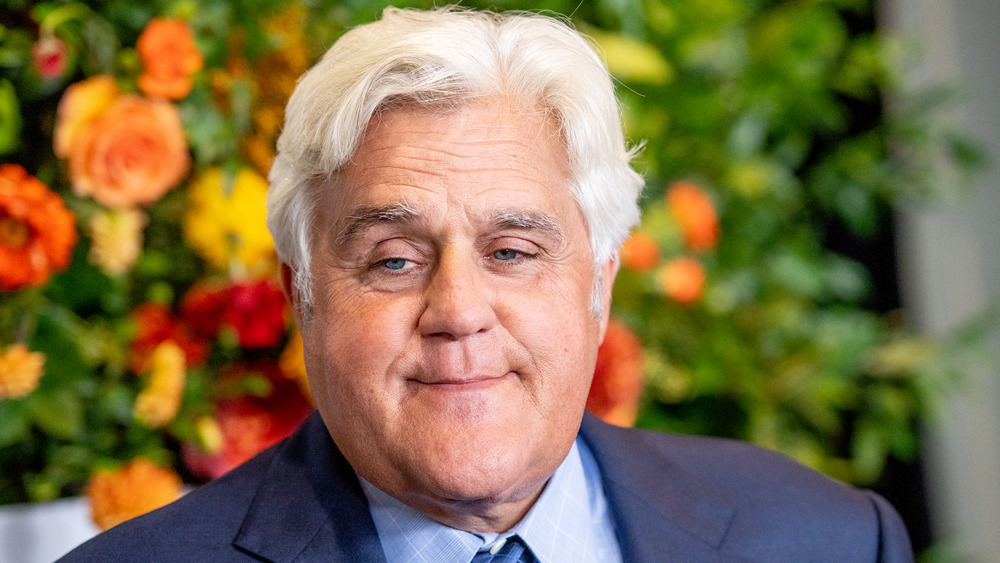 Roy Rochlin/Getty Images
In March 2021, Jay Leno aligned with the Media Action Network for Asian Americans (MANAA) and apologized for his long history of making racist wisecracks about the community, via Variety. "At the time I did those jokes, I genuinely thought them to be harmless," Leno explained in a press release with MANAA leader Guy Aoki. "I was making fun of our enemy North Korea, and like most jokes, there was a ring of truth to them." The racist jokes, in part, pertained to one that had to be cut from America's Got Talent where Leno compared Simon Cowell's dogs to something one would find "on the menu at a Korean restaurant," via Variety.
The joint press release came after Aoki wrote a letter to Fox Television Stations asking that Leno be fired from his new hosting position on the rebooted game show You Bet Your Life, via The Hollywood Reporter. "I am issuing this apology," Leno added. "I do not consider this particular case to be another example of cancel culture but a legitimate wrong that was done on my part. MANAA has been very gracious in accepting my apology. I hope that the Asian American community will be able to accept it as well, and I hope I can live up to their expectations in the future." We are also sure Jay Leno hopes this apology will save his job...