Jimmy Kimmel Reveals That He And Jay Leno Have 'Made Peace'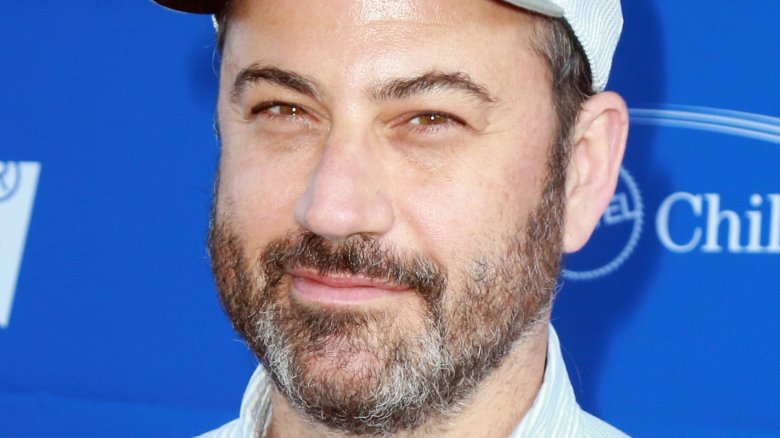 Getty Images
Sounds like these two late night TV icons have buried the hatchet.
"Jay [Leno] and I have made peace," Jimmy Kimmel told The Hollywood Reporter in a new interview on their Awards Chatter podcast. "After my son had his operation, he called me and he was very nice."
Kimmel, whose son, Billy, had open-heart surgery just days after his birth, continued, "You can't argue with [Leno's] success and his longevity. I will say, when I was in high school and college, he was one of my all-time favorite comics."
As E! News notes, Leno and Kimmel's feud began after Conan O'Brien was named the new host of The Tonight Show following Leno's exit, only to be booted off months later when Leno reclaimed the gig. Appearing via satellite on The Jay Leno Show before Leno officially took over The Tonight Show again, Kimmel reportedly mocked his fellow TV host. When asked what his greatest prank was, he replied, "I think the best prank I ever pulled was, I told a guy that five years from now, I'm going to give you my show, and then when the five years came, I gave it to him and then I took it back almost instantly."
In 2012, when Jimmy Kimmel Live! moved to the same time slot as The Tonight Show, Kimmel was reported to have said, "F*** him."
Years later, Kimmel told Playboy (via E! News), "I always feel bad if I hurt anybody's feelings, but I don't believe Jay Leno has actual feelings, and he doesn't seem to be that worried about other people's feelings."
Ouch. Hopefully, Kimmel, 49, and Leno, 67, remain on friendly terms going forward.
While we wait to hear from Leno about the reported feud, catch up on what the former host has been up to in recent years.