How Pete Davidson And Phoebe Dynevor Are Trying To Make It Work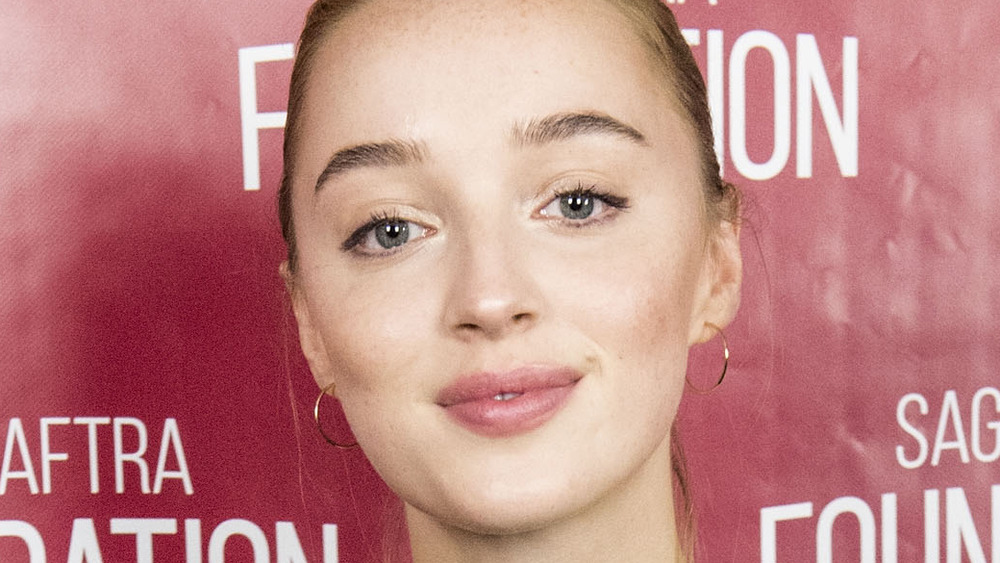 Timothy Norris/Getty Images
Sources have confirmed that Phoebe Dynevor and Pete Davidson are indeed dating. According to Page Six, the duo isn't taking things "too serious," but they're still just getting to know one another. "Pete must like her if he's flying off to quaint little English villages to hang out with her on set," Page Six's source pointed out. Dynevor and Davidson have reportedly flown across the pond to see one another a few times in 2021, with Dynevor supposedly taking a trip to see Davidson in New York, and Davidson being spotted in a small town in the UK where Dynevor has been staying throughout the coronavirus pandemic. On March 25, 2021, a source told Page Six that the rumored couple was "holding hands" and "hugging" in Caverswall, Staffordshire.
Neither Dynevor nor Davidson have confirmed the reports that they are an item, but sources say that the two are trying to keep things on the casual side and are simply taking it slow, according to Us Weekly. Of course, having a long distance relationship is a challenge for any couple. Keep reading to find out how these two are trying to make it work.
Pete Davidson and Phoebe Dynevor reportedly rely on Facetime and texting while they are apart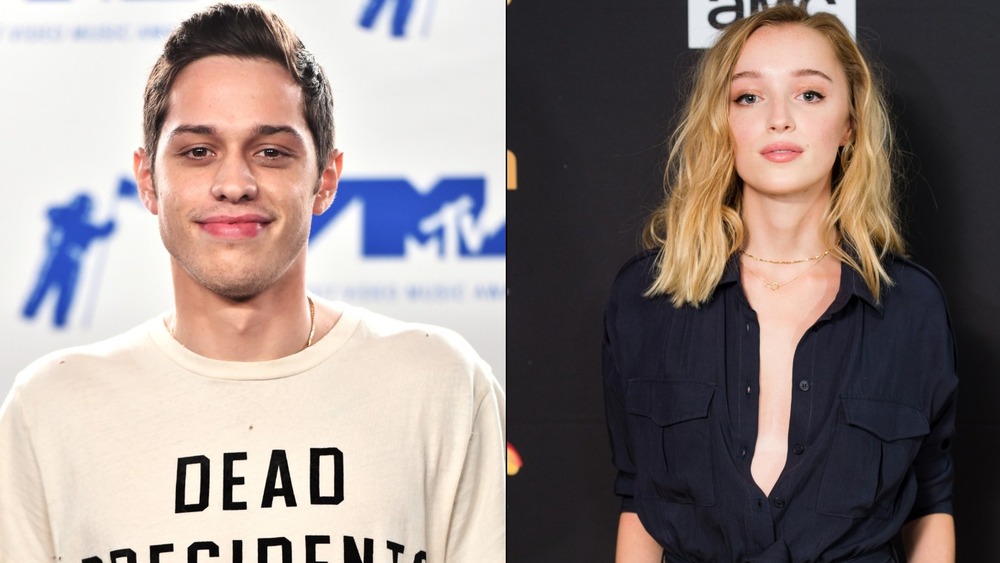 Getty
Pete Davidson lives and works in New York while Phoebe Dynevor does the same in the UK. With season two of Bridgerton already filming, according to People, Dynevor won't have very much down time in summer 2021 and beyond. Source say, however, that she and Davidson text and Facetime when they can't be together. "Pete and Phoebe are still going strong despite not being able to physically spend time together. They keep in touch over text and FaceTime. Right now, they're just focused on work," a source told Us Weekly, adding "They're not looking to rush things."
The source went on to say that Davidson and Dynevor are "seeing where their relationship goes," and that the two are "happy with each other." As for what Dynevor sees in the comedian, the source says that "he makes her laugh. Pete is a good guy and definitely a charmer. He's easy-going and fun to be around." Rumor has it that Davidson is already planning his next trip to the UK, just in time for Dynevor's upcoming 26th birthday on April 17, 2021, according to Us Weekly.