Inside The Khloe Kardashian Photo Controversy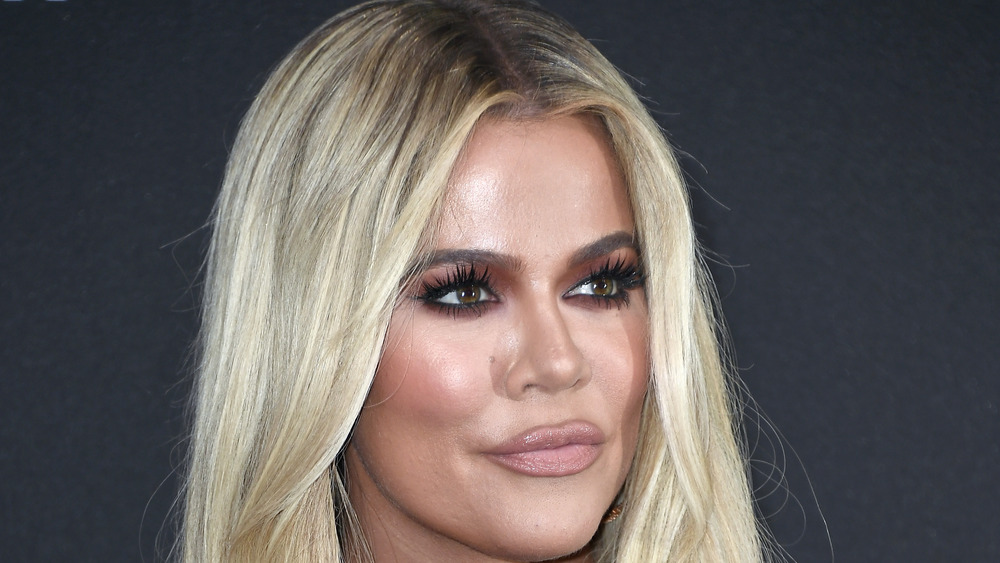 Frazer Harrison/Getty Images
The Kardashian family is known for many things. From their long-running reality show that's coming to a close after 20 seasons to their highly successful business endeavors and, of course, posting flawless selfies on their social media. The family spent Easter weekend 2021 at Kris Jenner's Palm Springs home. The Kardashian and Jenner sisters all posted to their Instagram feeds throughout the weekend — except Kourtney, who appeared to be in Utah with boyfriend Travis Barker, per Us Weekly.
No Kardashian family vacation is complete without a few bikini selfies. Kylie Jenner shared a photo with her 224 million Instagram followers featuring her and sister Kim Kardashian in bikinis with the caption "as we should." Khloé Kardashian shared a sizzling poolside bikini picture with the caption "The Purple Eater" to her 136 million Instagram followers. While it may appear that the sisters are eager to show off their bodies on social media, they don't just share any photo for the world to see. In fact, when an unauthorized image of Khloé circulated on the internet on April 4, 2021, the Kardashian PR team was tasked with removing any trace of it from the web, per the Daily Mail. Get all the details below.
This is why Khloé Kardashian wants the photo removed from the internet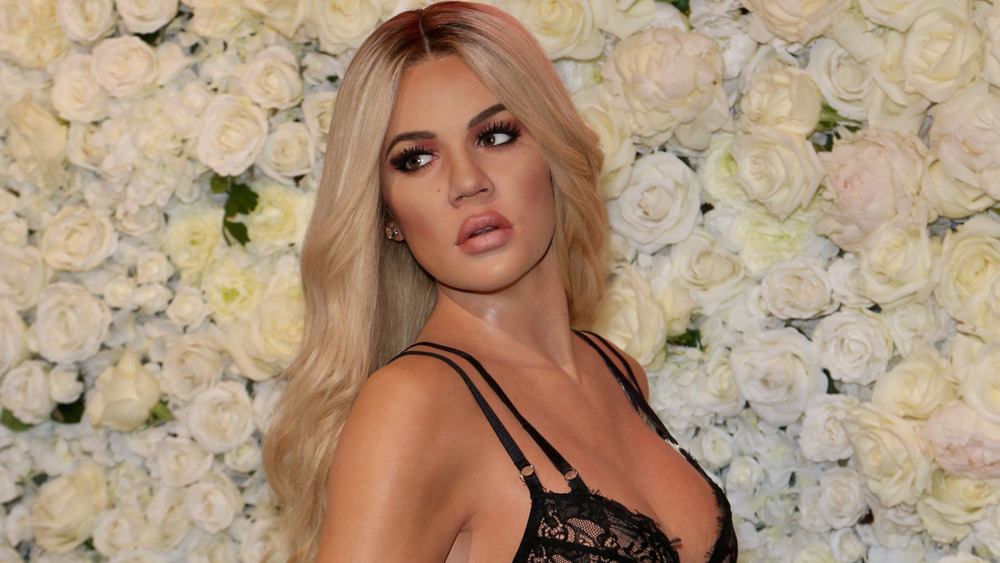 Gabe Ginsberg/Getty Images
An unapproved photo of Khloé Kardashian in a cheetah-print bikini made its way around the internet on April 4, 2021, much to her dismay. The image appeared unfiltered and un-airbrushed, with members of the Kardashian team calling the post "copyright infringement" since it was shared without permission, per the Daily Mail.
The Kardashian camp seemingly threatened to take legal action against those on Reddit sharing the image, citing that it was unauthorized. "The color edited photo was taken of Khloé during a private family gathering and posted to social media without permission by mistake by an assistant," Tracy Romulus, chief marketing officer for KKW brands said in a statement to Page Six. "Khloé looks beautiful but it is within the right of the copyright owner to not want an image not intended to be published taken down." 
But Khloé's Reddit fans had nothing but positive remarks surrounding the photo. "Are you kidding? There is one pic of her looking actually natural and gorgeous with some flaws and she wants it gone from the internet?!" one fan wrote. "I'm actually so happy to see that she looks a lot more like 'herself' than in her edited pictures on instagram!" commented another. "She looks ... young and fresh." Even when Khloé doesn't love the way she looks, she can always count on her fans for their unwavering support.