How Much Is Rod Wave Actually Worth?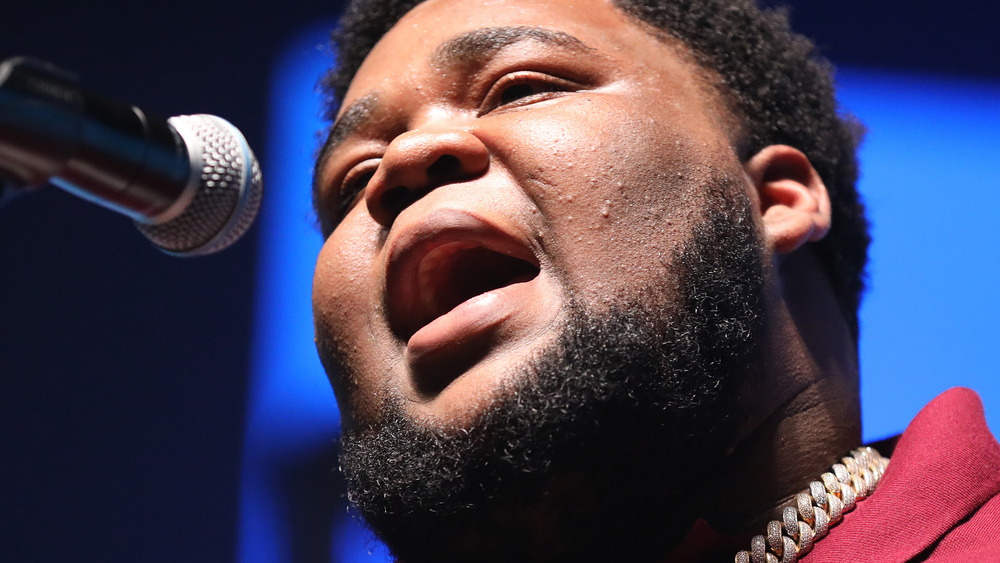 Danielle Del Valle/Getty Images
There's nothing better than a good come up story and rapper Rod Wave's story is highly satisfying. In March 2021, the St. Petersburg, Fla. native released his album SoulFly, which hit the No.1 spot on the Billboard charts in early April 2021, pushing Justin Bieber's Justice to the second spot. Per Billboard, it marked "the rapper's third charting album, and all three have reached the top 10, each peaking higher than the last." All that being said, the number one win is a first for the performer whose real name is Rodarius Marcell Green.
In addition to it being a career first for the rapper, he's also making some hip-hop and R&B history. Per Billboard, SoulFly is also the second R&B/hip hop album to hit the No.1 spot since January 2021. Playboi Carti's Whole Lotta Red – which spent one week at number one back in January 2021 — was the last one. Before that, it was Pop Smoke's Shoot for the Stars Aim for the Moon in October 2020. So, it's a big deal that the young rapper's album is taking off — could this be the album of the summer of 2021? Possibly. In any case, he's on the come up and has the net worth to prove it. 
Rod Wave never thought he'd be a star
Rod Wave has only been on the music scene for a couple of years and with his No. 1 album, it's likely that he's sticking around. According to Gazillions, as of this writing, the Florida rapper is worth $400,000. That being said, if people are bumping SoulFly all summer 2021 and he starts to release more singles from the album, you can bet that brands will come running with endorsements. Hey, it can happen, and with his talent, charm, and dedication to his craft, it's even all the more likely. 
However, this wasn't always his plan. Rod Wave told Billboard in an interview, "I feel like before music, I didn't really know what I wanted to do. I didn't know where I was going to end up. I was scared to even have people depending on me. I just wanted to get away and do my own thing. So if I fail, I fail on my own."
He continued, "But now, I'm making music and actually living life and being the one that people depend on. It feels good. It gives me a reason to wake up. It gave me a purpose. It made me want to live and have kids. Live and see 50, 60. Because before music, I was ready to crash out." It sounds like the money is just the second best thing to come from his success.