Why Rachel Lindsay Is 'Enraged' By Contestant Magi's Portrayal On The Bachelor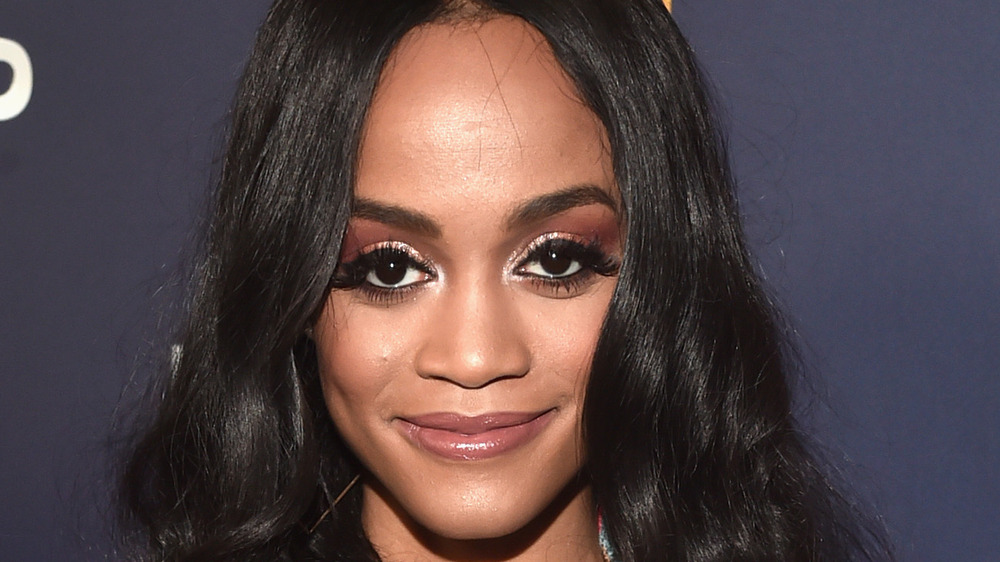 Alberto E. Rodriguez/Getty Images
Rachel Lindsay is speaking out against the Bachelor franchise once again. This time, it's over Bachelor contestant Magi Tareke's portrayal on season 25 of the show. 
"Let me tell you something Magi ... The more you talk, the more mad I get," Rachel said after Magi finished speaking about the organization she founded, called My Shoes Your Shoes, on the April 6, 2021 episode of the Bachelor Happy Hour podcast. "I am mad that this is the first time that we are learning about you. I mean to think where you've come from to now being on national television and they kept you hidden from us," she continued. Magi moved to America from Ethiopia in 2011 (per Bustle) and now works as a model, philanthropist, and pharmacist. Her family still lives in Ethiopia.
Rachel then went on to say she is "enraged" and "livid" about the fact that Magi got snubbed from a real storyline on Matt James' season of the show, while viewers were shown Victoria Larson's antics. "I don't even care. Like instead of learning about the fact that you are doing all the things that you said you were going to do ... we're over here learning about a woman who thinks she's a queen simply because she shares the same namesake as the Queen of England," she slammed. 
This is far from the first time Rachel spoke poorly of the franchise. During this particular speech, however, it seems like she made another revelation. Keep scrolling to learn more. 
Rachel Lindsay hinted about her future with Bachelor Nation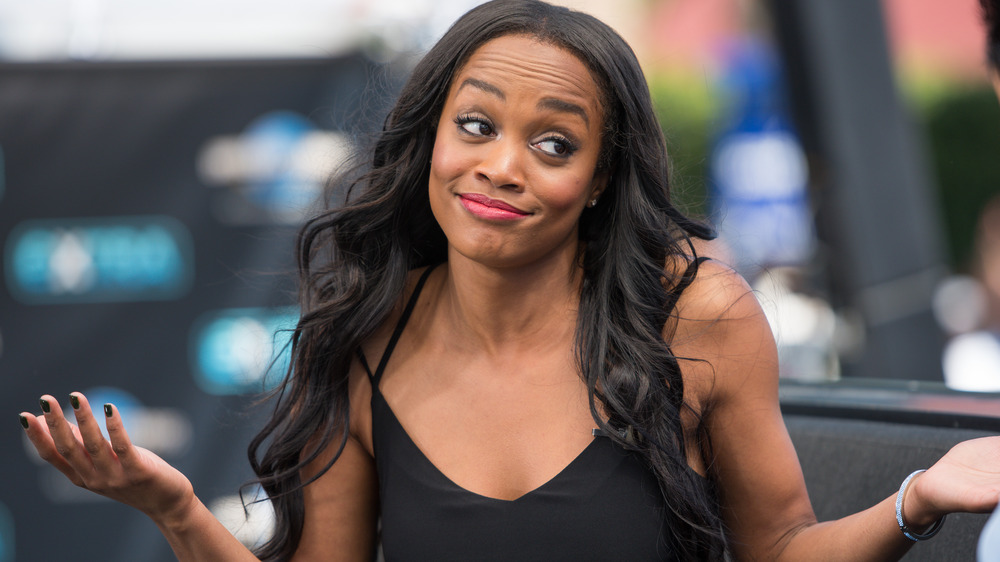 Noel Vasquez/Getty Images
Rachel Lindsay made it clear that she felt Magi Tareke was robbed of a fair story on the 25th season of The Bachelor, and it seems that there is a reason behind her impassioned speech. As she was airing out her grievances with the show, she seemingly revealed that she had officially cut ties with the franchise and used that to justify her criticism.
"I'm enraged," Rachel stated on Bachelor Happy Hour before talking directly to co-host Becca Kufrin. "You can't say this — you know what I mean — you're still under contract, so I'm gonna say it for you," Rachel offered, then praising Magi for her spirit and dedication once again. "Let this be a lesson that we need to see more stories like you," she concluded.
In the above statement, Rachel seemingly said she could complain about the issue because she did not have a contract with Bachelor Nation. As of this writing, Rachel has not publicly confirmed if she officially left the franchise.
Rachel has warned that she would leave the franchise before, and said she "can't" be affiliated with the show after the Chris Harrison-Rachael Kirkconnell drama arose in February 2021, per US Weekly. It is unclear if she ended her contract prematurely or if it expired. However, considering she is still hosting a Bachelor-related podcast, it seems that Rachel isn't completely done with the series that made her famous.