What Becca Kufrin Did With Her Engagement Ring From Garrett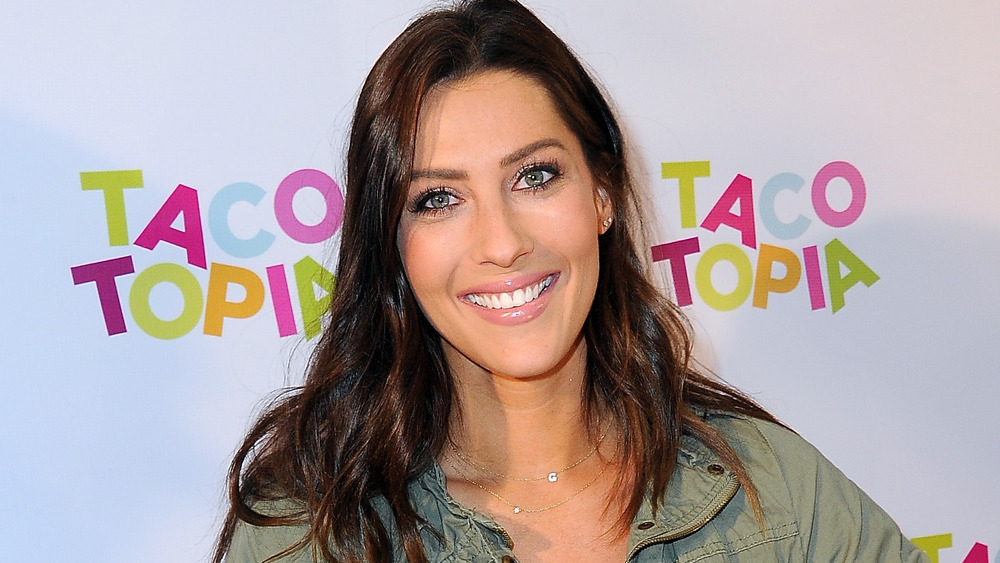 Albert L. Ortega/Getty Images
On The Bachelorette Season 14, Garrett Yrigoyen dropped to one knee and proposed to Becca Kufrin. On the live After the Final Rose episode, Becca said that her "jaw hit the sand" when she saw the Neil Lane ring that Garrett picked out for her, according to Glamour. In August 2018, Neil Lane himself told People, "I wanted to make a ring that was totally different than anything I had done for the show before," which is why he went with a gold setting, instead of the typical platinum jewelry that The Bachelor couples typically get. The jewelry designer explained, "I wanted it to be elegant, quite glamorous and I wanted to use gold." Additionally, he explained that the three diamonds "celebrate both of them as a couple and the third diamond represents their future together."
Yet, while Becca's jaw dropped and Neil was proud of the unique ring, Bachelor Nation was not feeling Garrett's choice at the time. One viewer tweeted, "Garrett's ring for Becca...just...no..." Another fan observed, "Becca's SILVER dress will look great with that GOLD engagement ring Garrett picked out...." A third fan held down the caps lock and wrote, "BLAKE PICKED THE BETTER RING, SAID THE RIGHT THINGS AND SHE STILL CHOSE GARRETT?!!"
She did choose Garrett, of course, but that third stone that was intended to signify the road ahead ultimately indicated a dead end, as Becca and Garrett split up in 2020 — but what did she do with the ring?
Becca Kufrin says there's a Bachelor 'ring graveyard'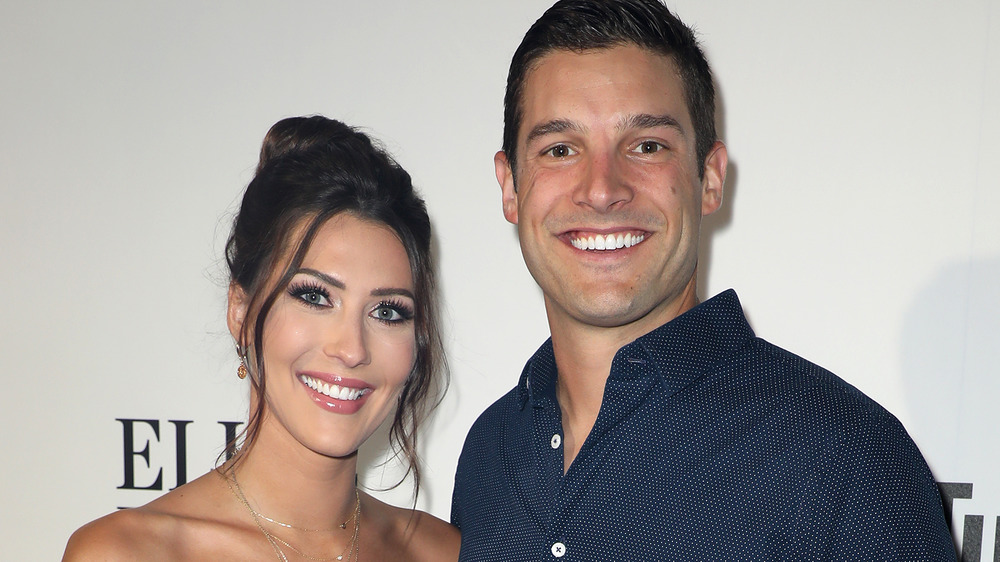 Alexander Tamargo/Getty Images
In December 2020, Becca Kufrin spoke to fellow The Bachelorette alum Kaitlyn Bristowe on Kaitlyn's Off the Vine podcast. Becca confirmed that she still has the ring Garrett Yrigoyen gave her, revealing, "It's not even in a lockbox, it's just sitting on my dresser. I don't know what to do with it," per People. She explained, "I'm never going to wear it again. I don't want to reuse the diamonds for anything, like, for myself — I don't want that juju."
According to Us Weekly, Becca told Kaitlyn she is hesitant to be the Bachelorette again. Becca admitted, "I was engaged two times already. Like, I don't want to keep racking up the rings." Becca "won" Arie Luyendyk Jr.'s Bachelor season. However, he dumped her post-engagement, on-camera. Becca shared, "Like, as much as I love Neil Lane, I don't want to have a ring graveyard."
This was not the first time Becca has mentioned a "ring graveyard." In 2019, Becca discussed this on an episode of the Bachelor Party podcast when she was asked about the whereabouts of her first Bachelor ring (via Today). Becca divulged, "I will say there is a ring graveyard." She claimed, "They get to keep them all locked away, hidden from everyone — all the scorned rings." Perhaps, in time, Becca will find something to do with her ring from Garrett. Until then, it will likely occupy space on the top of her dresser, a memorial to the future that never was.