Chris Stapleton's Net Worth: How Much Is The Country Superstar Worth?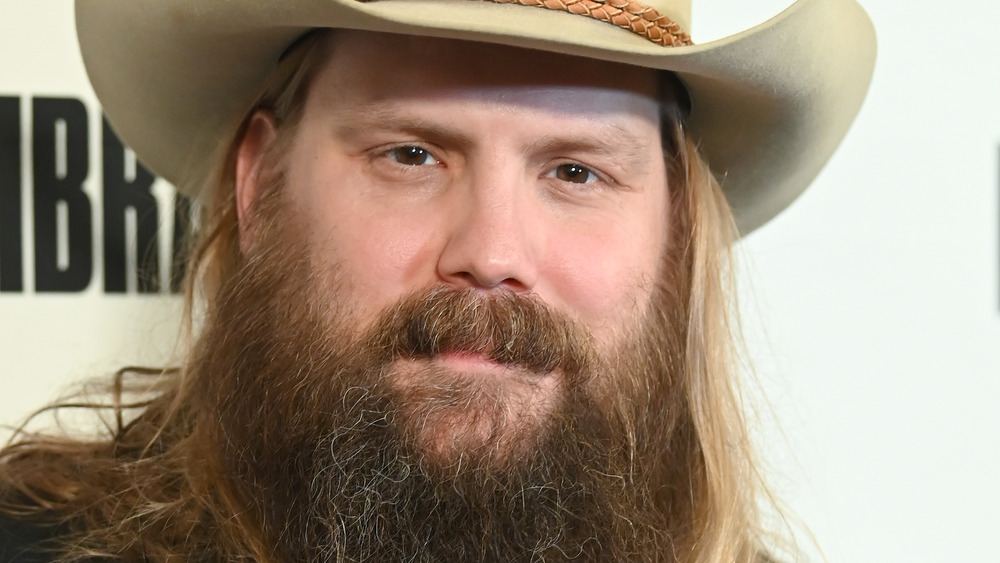 Shannon Finney/Getty Images
There's no doubt that Chris Stapleton is one of the most talented singer-songwriters in the country music world, and there's pretty much nothing he can't do. With five Grammy wins and 13 nominations, some of his most well-known songs are "Tennessee Whiskey," "Drunkard's Prayer," and "Whiskey and You." In 2018, Stapleton took time to count his blessings and made sure to point out that he is incredibly grateful for the success that he's achieved. "I'm always genuinely surprised to win anything, and I'm always grateful for it," he shared with the press via The Boot. "These things are fantastic to win, but when you get nominated and invited to these kind of parties, you've already won, and you've already gotten far beyond anything anyone who's a musician could ever dream of." 
But things did not always come easy for Stapleton. According to U Discover Music, Stapleton was no overnight success story. In 2015, the singer won a Grammy for his debut album Traveller, but it took time for the Lexington, Kentucky native to achieve greatness, and he came from a family of coal miners. In 2013, he had a hit in "What Are You Listening To," but the album didn't come to fruition, and Stapleton was stuck driving an old Jeep and doing road work for the time being. It's crazy to think how far he's come in his career, and with success comes a large bank account. Keep scrolling to find out how much the artist is worth.
Chris Stapleton's success is quite impressive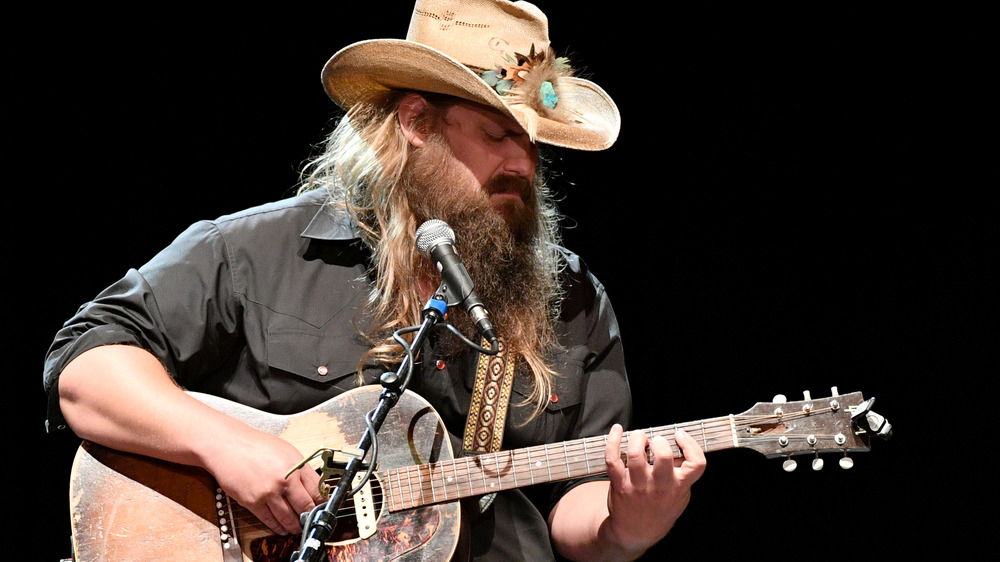 Mike Windle/Getty Images
Chris Stapleton has done pretty well for himself in the world of country music. According to Celebrity Net Worth, the singer-songwriter has amassed a fortune of $12 million, and it's safe to say that he's still got a few more hits from his arsenal to come. The country crooner has made plenty of money off songwriting, penning hits for Adele, Brad Paisley, Tim McGraw, and Dierks Bentley, per the outlet. According to IMDb, Stapleton has also won many awards, including multiple Grammys, several ACMs, and numerous CMAs. Stapleton's touring has accounted for a big bulk of his fortune, per Taste of Country. In 2019 alone, according to Billboard via ToC, Stapleton's tour amassed $30.9 million and sold an impressive 417,604 tickets, according to the site. The tour lasted for just 33 nights, meaning that the singer earned about $937,000 per evening. From his Louisville show alone, he earned $1.395 million, which isn't too shabby if you ask us!
Stapleton's successes have awarded him a comfortable lifestyle, and like several other artists, he put his roots down in Tennessee. According to The Tennessean, he purchased a plot of land in Leiper's Fork for $5.6 million. The property is 311 acres and also happens to be close to Justin Timberlake's property. In 2019, Stapleton's wife, Morgane Stapleton, also opened up a jewelry store in the charming southern town (via Williamson Source). Whatever Stapleton does next, we're sure will turn to gold (like, literal gold).