The Truth About Johnathan Hillstrand's Marriage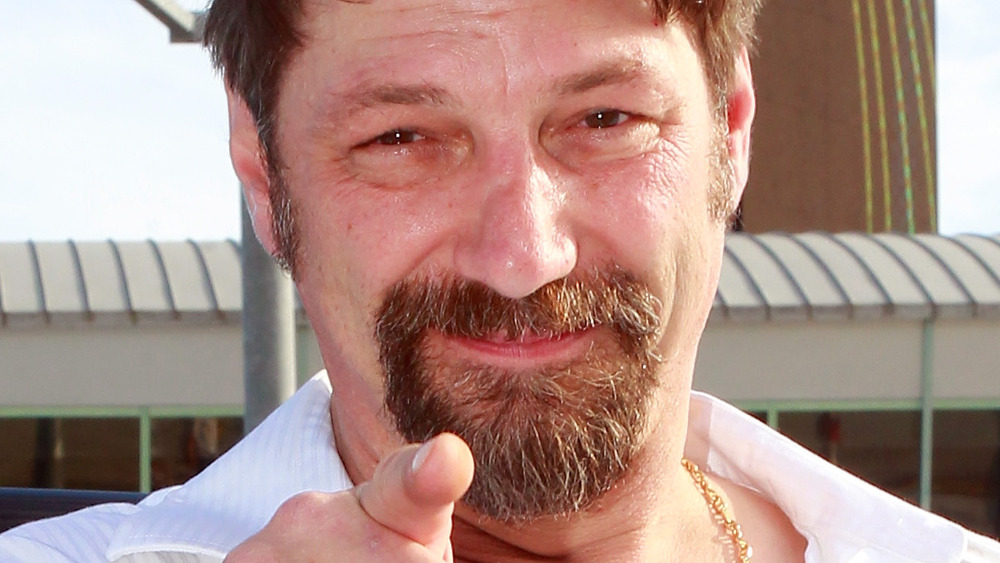 Geoff Burke/Getty Images
Johnathan Hillstrand became a household name on the Discovery Channel hit Deadliest Catch. The fisherman commanded the ship Time Bandit until he retired in 2018, according to Cinemaholic. When Hillstrand wrapped up his fishing career on season 13 of the show, he reportedly brought in more than 22 million pounds of crab. That's a lot of crabcakes!
Hillstrand is reportedly coming out of retirement, according to Soap Dirt. The coronavirus crisis ravaged the crab industry and Northwestern captain Sig Hansen knew he needed "legends" for a profitable season. Illegal fishing from the Russians is another issue that will play out in season 17, and Hillstrand knows how to "keep the crab population sustainable," which is one thing their enemies do not know how to do.
The fisherman previously spoke about illegal fishing and why it is so important to keep crab populations stable. "They're actually annihilating those crab stocks because they're not managing it properly, making it sustainable like we do," Hillstrand told Stuff in May 2020. "We try to keep it sustainable to where we can fish every year. We don't keep female crab or little crab and they were doing all that."
It's obvious that Hillstrand is successful on the water, but what about his life on land? Keep reading for more details about his marriage.
Johnathan Hillstrand is in love with his wife Heather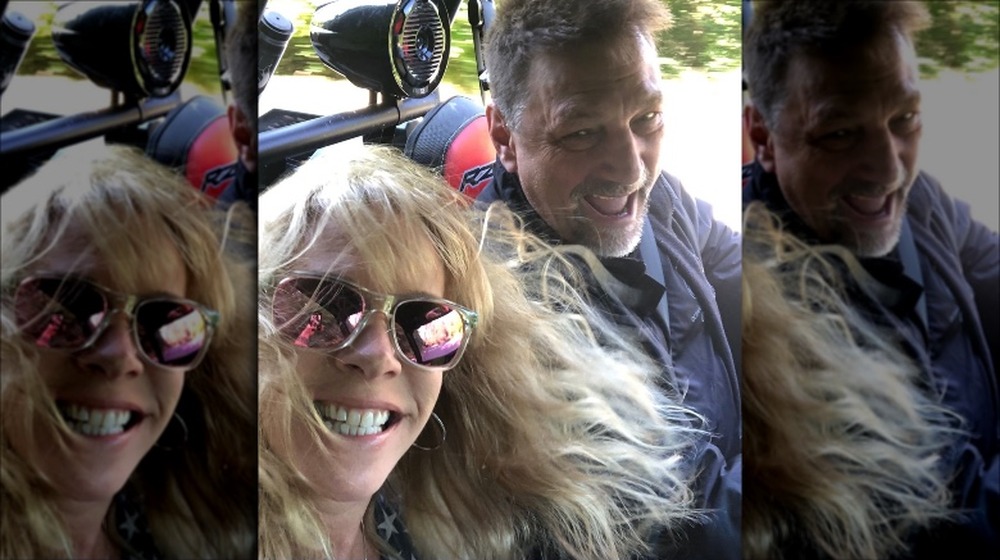 Instagram
Johnathan and Heather Hillstrand have been married since 2017, according to Cinemaholic. The couple met in church, and Heather entered the relationship with three children from a previous marriage, via TV Star Bio.
Their Las Vegas wedding was one for the ages, and extended family joined them in celebration. As you can see from the clip Johnathan posted on Twitter, he is head over heels for his wife. He tried serenading her, but his emotions got the best of him.
When he's not battling rough seas, Jonathan takes selfies with his wife and shares their adventures on social media. It appears they enjoyed a trip to Hawaii in December 2020, and savored this massive sundae in a pineapple. And Heather does not seem to mind that her husband is away for months at a time, as she struck a pose on Time Bandit in November 2020. The couple also appeared in matching outfits on July 4, 2020 and Johnathan tweeted, "God Bless Everyone ! Happy 4 th of July
"
This couple knows how to keep the love alive!