Josh Harris' Net Worth: How Much Is The Deadliest Catch Star Worth?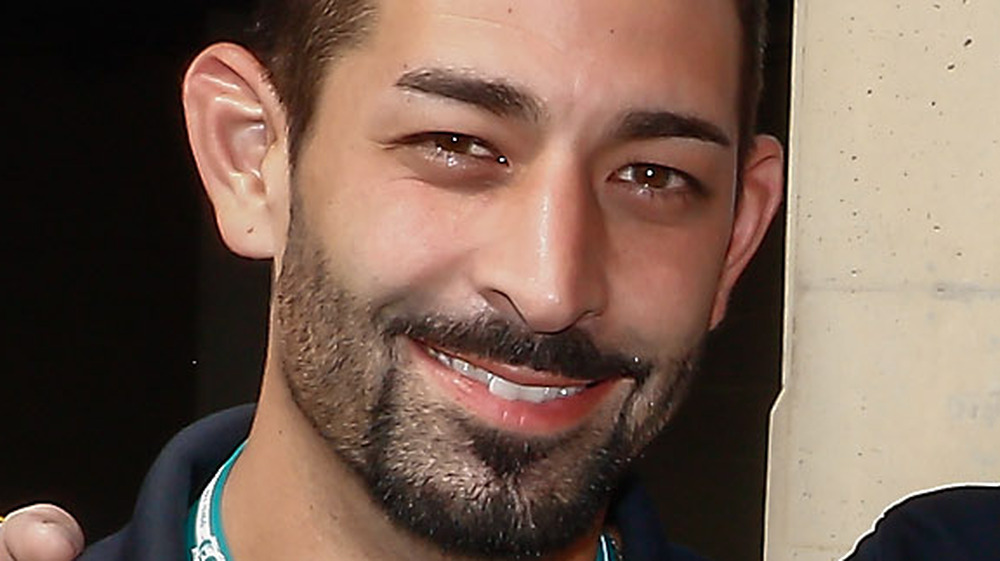 Michael Hickey/Getty Images
Josh Harris is known as a cast member on Discovery Channel's Deadliest Catch, and as the progeny of legendary crab fisherman Phil Harris. Unfortunately, Phil died in early 2010 after he suffered a stroke while crabbing, dying 10 days later in a hospital, as per Monsters & Critics. The former reality show star left not only a legacy for Josh, but his boat Cornelia Marie. This wound up being the centerpiece for a spin-off show.
While doing renovations on Cornelia, Josh discovered a series of charts and extensive notes about fishing waters in Hawaii left by his father that dated back to the 1980s, as covered by Discovery. These discoveries were the impetus for Deadliest Catch: Bloodlines where Josh embarked on a journey to not only discover prosperous fishing waters, but learn more about his father's past.
Originally, the idea of using Phil's old notes to go on a voyage seemed far-fetched to the reality show star. "It did start off as a joke. We weren't serious about filming it," he told Hollywood Life in June 2020. The show follows Josh following his father's footsteps and facing the challenges Josh faced capturing fish off Hawaii's Kona Coast. Josh learned a lot during that expedition, including how dangerous the waters out there could be. "I realized that Hawaii is great, but everything wants to kill you out there in the water," he told Hollywood Life.
So, has following in his father's footsteps been a profitable venture?
Just how much is Josh Harris worth?
Josh Harris has experienced roadblocks since taking over Phil Harris' boat, but he managed to persevere. The Deadliest Catch: Bloodline star is worth a reported $800,000, according to Celebrity Net Worth. Undoubtedly, his reality television ventures have been successful. 
But while traveling to Hawaii to retrace his father's charts was successful, Josh felt he could have accomplished more. "We still have a lot more to investigate," he told Monsters & Critics in April 2020. The show was picked up for a second season and will air in April 2021.
In the first season, one cast member who was noticeably absent was Jake Harris, Josh's younger brother. Phil had left Cornelia Marie to both brothers, but Jake was in prison during the filming of Bloodline's first season.
Fortunately, Jake was able to turn things around and he was available to film season two of the Deadliest Catch spin-off, as per TV Shows Ace. Speaking to Hollywood Life in June 2020, Josh said he thought his late father wanted the brothers to work together on his unfinished project. "It's funny and interesting how we find these charts years later, and it's like he still left me these little things for me later on down the road for me and my brother," Josh told the outlet.
The brothers are poised to find even more success working together.