Piers Morgan Claims The Royal Family Has Reached Out To Him
Frazer Harrison/Getty Images
Piers Morgan has been extremely outspoken about his feelings following Prince Harry and Meghan Markle's tell-all interview with Oprah Winfrey. In fact, Morgan even left his gig at ITV's Good Morning Britain after receiving backlash for the comments he made, insisting that the Duchess of Sussex was lying during the interview, according to BBC News. Even after his decision to leave Good Morning Britain, Morgan doubled down on his comments, and he continues to maintain that he does not believe that Markle was being truthful when speaking with Winfrey.
"In the end, I was required to apologize for disbelieving Meghan Markle, who I don't believe. And I believe, which is ironic, that you should not believe somebody if you don't want to," Morgan said following his departure from his show, he told Extra's Billy Bush on April, 6, 2021. "There's been an attempt to cancel me. There've been many attempts like this before, and somehow I remain resolutely uncanceled," he said. Morgan also talked about receiving threats, and said that some people have even gone after his family. He went on to tell Extra that the Royal Family has reached out to him. Keep reading to find out what he said.
Piers Morgan wouldn't reveal which Royal Family members reached out to him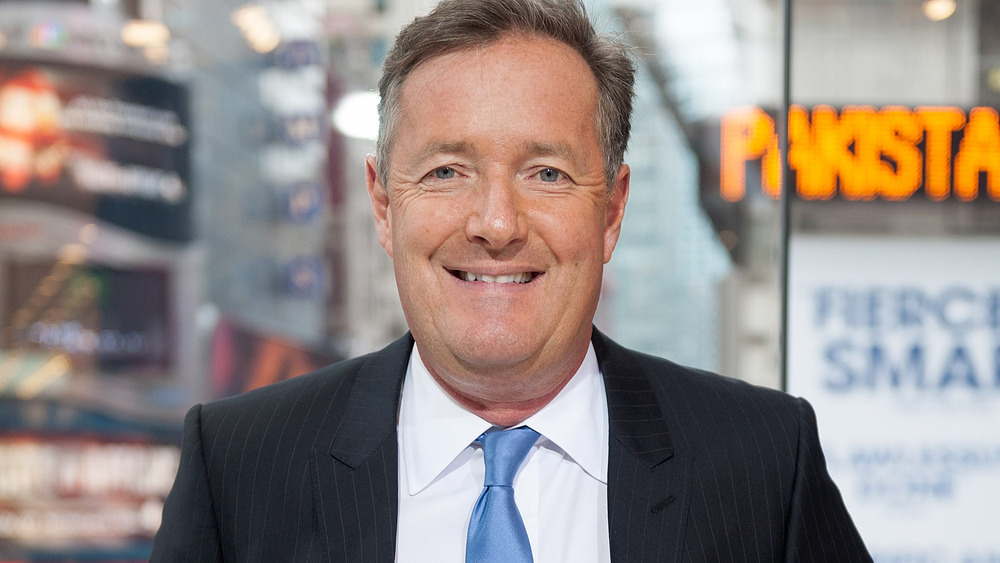 D Dipasupil/Getty Images
During Piers Morgan's sit-down with Billy Bush on Extra, he was asked about the rumors that Meghan Markle had her people call his boss over at ITV to complain about the things he had been saying about her. Morgan said he "didn't even know" that Markle had reached out to the network until he left. "She was trying to put huge pressure on my bosses to take action against me," he told Bush. He went on to say, however, that some members of the Royal Family have reached out to him in the Oprah Winfrey interview aftermath.
"I've had some messages communicated to me on behalf on several members of the Royal Family," Morgan claimed. When Bush asked him if the messages were from "upper level people" within the Royal Family, Morgan responded "Well, I'm not going to go into who it was, but what I can say is gratitude for someone who was standing up for me." He also told Bush that he isn't racist and that him not believing Markle doesn't have anything to do with the color of her skin. "I'm not a racist — nothing I've ever said about Meghan Markle is racist or racially motivated. I've been very critical of Prince Harry, and last time I checked he was white... and so I find this narrative deeply offensive," he added.