Piers Morgan Speaks Out After His Morning Show Controversy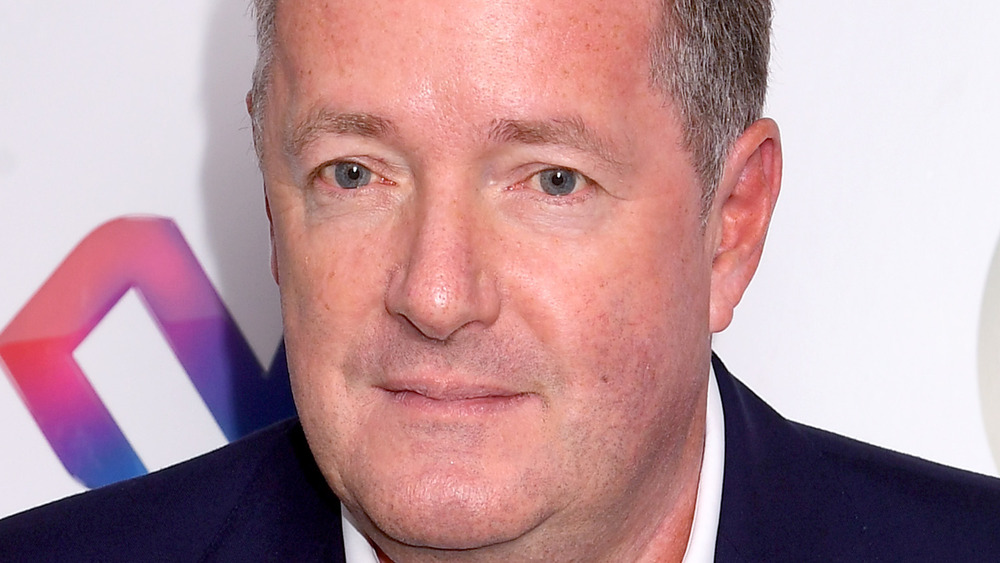 Dave J Hogan/Getty Images
Piers Morgan has been the subject of a lot of controversy in his career, but March 2021 marked the month of countless controversies for the star. As fans know, the drama began when Morgan spoke out against Meghan Markle after she and Prince Harry spoke to Oprah Winfrey.
On his show, Good Morning Britain, Morgan claimed he did not believe Meghan was truthful in the sit-down. "I don't believe a word she says, Meghan Markle," he said, per People. "I wouldn't believe it if she read me a weather report and that fact that she fired up this onslaught against our royal family, I think is contemptible." Soon after, he got into a heated debate with co-star, Alex Beresford, and stormed off-set. That would be the last time he appeared on the show, and shortly after, he decided to leave Good Morning Britain.
Morgan's actions created a ripple effect that has sent shockwaves through television. When Sharon Osbourne lent her support for her friend on The Talk, she also came under scrutiny and was later ousted from the show. Morgan has not been shy about sharing his viewpoints on social media. Most recently, the television personality plugged an op-ed piece. "BREAKING: The REAL truth. My exclusive article for tomorrow's Mail on Sunday about Meghan, Oprah, Sharon, Susanna, GMB, racism and a shocking assault on freedom of speech," he tweeted.
Keep scrolling to find out what Morgan had to say.
Piers Morgan is letting it all out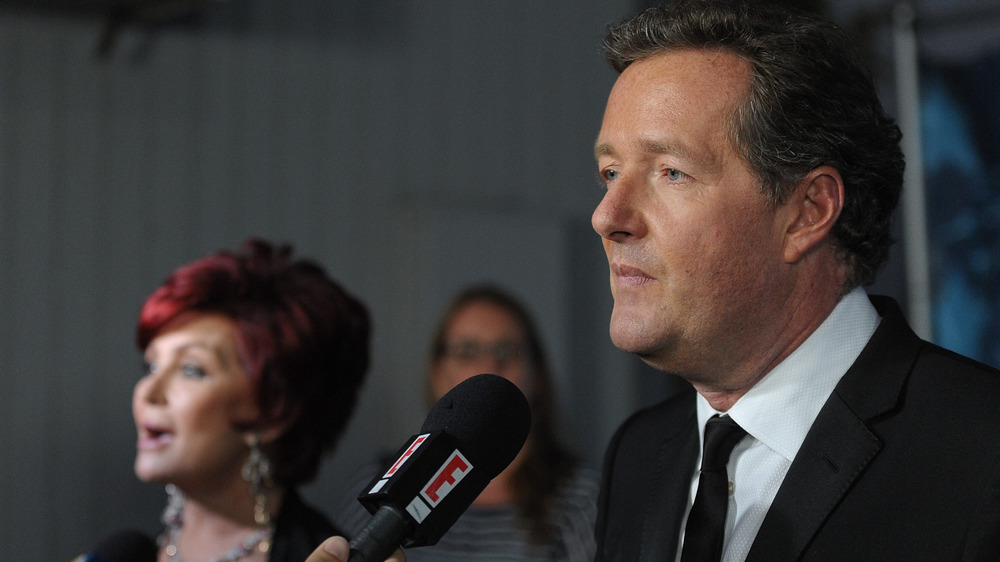 Noel Vasquez/Getty Images
On March 27, 2021, Piers Morgan let it all out in his first published piece since leaving Good Morning Britain. Morgan wrote a scathing Daily Mail article, expressing his thoughts on his words against Meghan Markle and the aftermath. He lashed out against the "woke brigade" and "cancel culture," while also coming to the defense of Sharon Osbourne.
"What's happened to Sharon and me in the past fortnight isn't really about Ms. Markle," he shared. "It's about a far bigger issue than one delusional Duchess, and that's everyone's right to be free to express our honestly held opinions, forcefully and passionately if we feel like it." Morgan pointed out he didn't feel like a "victim," but instead slammed the fact that he and Osbourne had their rights to free speech "denied."
"It's outrageous, but what's happened to Sharon and me in the past fortnight isn't really about Ms. Markle," Morgan added. "She's just one of many whiny, privileged, hypocritical celebrities who now cynically exploit victimhood to suppress free speech, value their own version of the truth above the actual truth, and seek to cancel anyone that deviates from their woke world view or who dares to challenge the veracity of their inflammatory statements." Morgan thinks the truth is "whatever someone decides it is," and in Meghan's case, claimed if you don't believe her then you're classified as a "racist." 
We can only imagine this will not be the last time we'll be hearing from Morgan.