Jack Nicholson May Be Retiring From Acting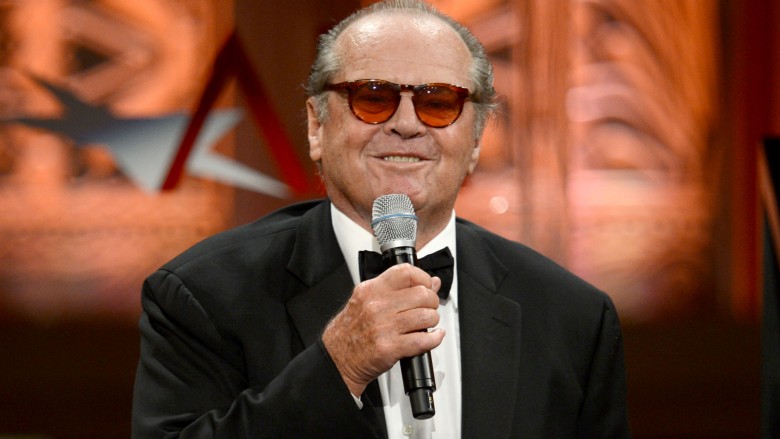 Getty Images
Jack Nicholson may be done making movies. According to The Sun, the legendary actor, 79, has unofficially retired from Hollywood.
Nicholson's longtime pal Peter Fonda told press on Jan. 16, 2017, "I think he is ­basically retired. I don't want to speak for him, but he has done a lot of work and he has done very well as a person financially." He added, "Sometimes ­people have a reason that you don't know, and it's not for me to ask."
In September 2013, Nicholson told The Sun, "I'm not going to work until the day I die, that's not why I started this. I mean, I'm not driven," he said. "I was driven—but I'm not, I don't have to be out there anymore. In fact, there's part of me that never really liked being out there. I learned how to function within 'out there.' Then you get older, you change. I mean, I'm not a loner, I'm not a recluse, but I don't need all that anymore. I don't enjoy it, simple as that."
He also explained why he vowed to not star in overly violent films following the 9/11 terrorist attacks. "The movie business is the greatest business but I only want to do films that move people, films about emotions and people. I had the most chilling thought that maybe people in their twenties and thirties don't actually want to be moved anymore. They may want just to see more bombs, more explosions, because that is what they have grown up with. And I'll never do that type of movie."
That same month, a source told Radar Online, "Jack has—without fanfare—retired. There is a simple reason behind his decision—it's memory loss. Quite frankly, at 76, Jack has memory issues and can no longer remember the lines being asked of him. His memory isn't what it used to be." The insider noted, "Jack has no intention of retiring from the limelight. He's not retiring from public life at all. He just doesn't want a tribute. He's happy to tacitly join the retirees club like Sean Connery."