Lizzo Just Teased Possible Collaborations With Two Huge Stars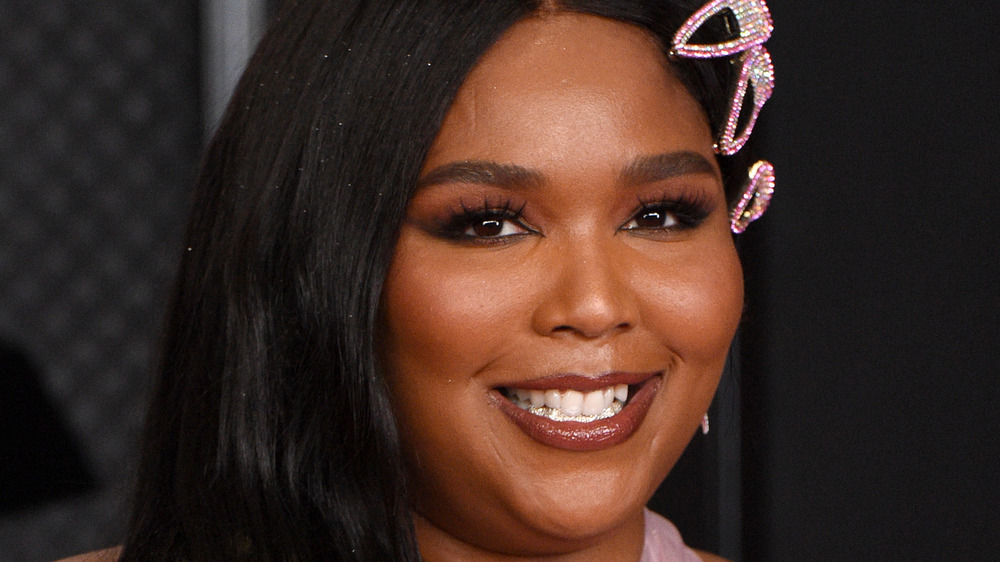 Kevin Mazur/Getty Images
Lizzo is one of music's biggest stars of today and knows how to write one "good as hell" song! With three albums under her belt, the singer has found herself performing on some of the biggest stages in the world and taking home prestigious awards.
In 2019, Lizzo's most recent album, Cuz I Love You, was full of Lizzobangers and put her on the map globally. The empowering album not only included the anthems "Juice," "Tempo," "Good As Hell," and "Truth Hurts," but also peaked at No. 4 on the US Billboard 200 chart. Plus, according to Rolling Stone, Lizzo became the most-nominated musician at the 2020 Grammy Awards with an impressive eight nominations. On the night, she opened the ceremony with an energetic performance and took home three trophies.
With a career in demand and a highly-anticipated fourth studio album on its way, you would think a lot of artists would love to work with Lizzo on new bangers. Lizzo has two high-profile stars in mind for who she hopes will feature on her next LP. Keep reading to find out who.
Lizzo says new music is on the way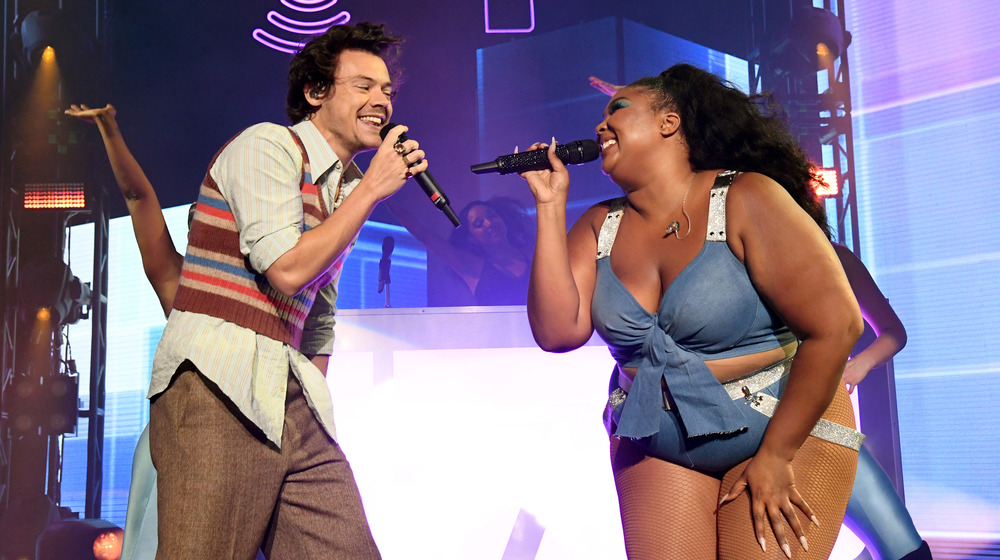 Kevin Mazur/Getty Images
According to Ace Showbiz, Lizzo went on Instagram Live and told her followers that she had plans to phone Harry Styles so they could work on a duet. "New music is motherf**king coming," she revealed. "'Are you and Harry going to collab?' I have a collab with him this weekend. I'm going to call him."
Styles isn't the only Grammy winner Lizzo hopes to work with. She has also written a song that she hopes Rihanna will jump on. "Rihanna is busy but you know what is crazy? I have been wanting to hit her up," Lizzo shared. "I'm scared, though. Imma just DM her and say, 'Hey, I've got a song for us.' I do have a song. I might just do it." The chart-topper might be "scared" to approach Rihanna, but it appears she shouldn't be; the bossed-up business mogul previously said in 2019 that Lizzo "is on the top" of her list of people she wants to collaborate with musically, per The Inquisitr.
Lizzo stated the follow-up to Cuz I Love You, which included huge collabs with rap stars Gucci Mane and Missy Elliott, will be "very uplifting, very fun and very necessary," adding "I am making the music that I need to hear after the year we've had." We're ready when you are Lizzo!