The Real Reason Krystal Nielson And Chris Randone Split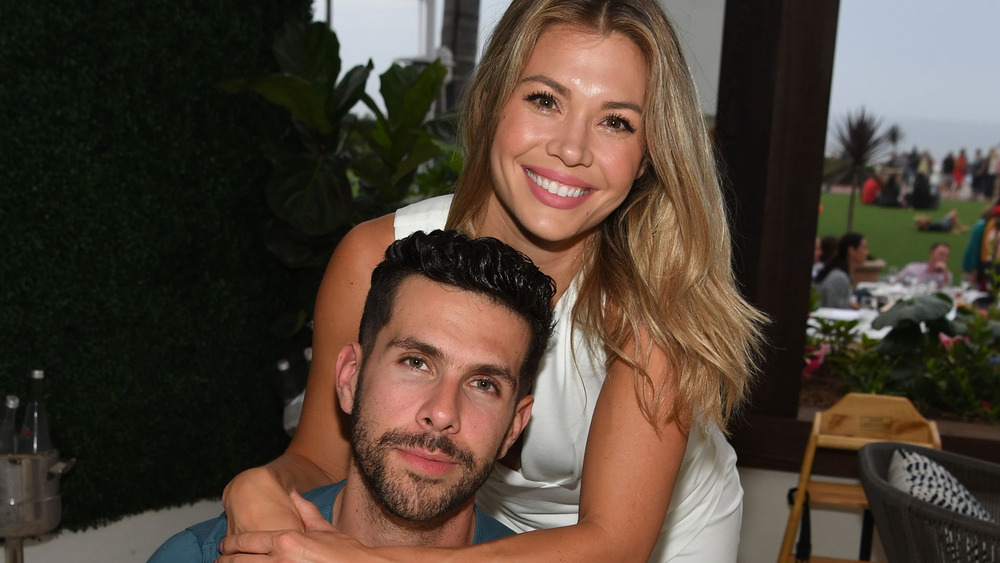 Denise Truscello/Getty Images
When Bachelor In Paradise alums Krystal Nielson and Chris Randone first announced their split on Valentine's Day 2020, it came as a surprise to Bachelor Nation (via Us Weekly). Despite them each finding their villain status on their respective Bachelor/Bachelorette seasons, together they were perfect. While these two seemed like they would go the distance, sadly they didn't. Now Nielson and Randone are both speaking out about what really happened, and what comes next.
But first, how it started: They fell hard and fast for each other on Bachelor in Paradise Season 5, and fans who previously disliked them rooted for them. They returned for a gorgeous televised wedding officiated by Chris Harrison on the sixth season of the show (via People). Nielson and Randone were successfully redeemed of their villainhood through their love story. Granted, Bachelor in Paradise couples are not usually built to last, but we couldn't help but hope for the best.
There were a lot of "warning signs"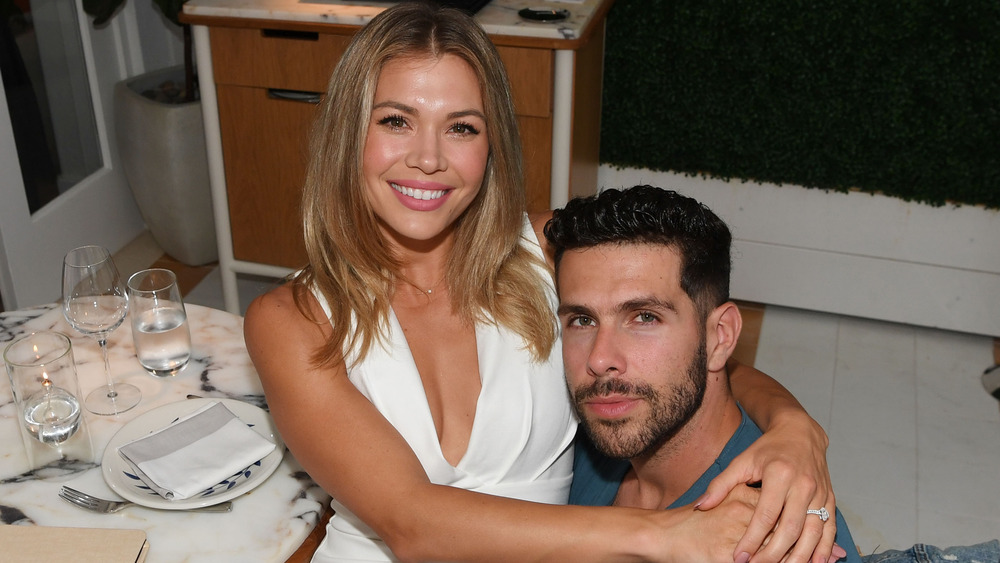 Denise Truscello/Getty Images
According to Chris Randone, the couple's separation did not come as a surprise (via Us Weekly). The reality star said, "There were definitely moments where there were either warning signs or there were just mixed signals." He went on to explain that their conflicting schedules also placed tension on their marriage, as he was doing one reality show after another. He went on to cite that during the relationship, he "abandoned" himself, which led to "issues within." The reconciliation Randone hoped for never came, but he is happy with where he is now. "Sometimes all good things come to an end, right?" he remarked. It's great to see that he's in a good place following the split from his wife.
The ex-lovers said their divorce was mutual and they are still friends (via Us Weekly). Back when Krsytal Nielson revealed to ET, that she and her husband were taking a "conscious separation," the reality TV star expressed that the relationship had "stunted their growth" and they feared disappointing their fans and supporters. However, they realized trying to "please others will only leave you empty and full of regrets."
It's amazing to see an amicable reality tv breakup in which two people simply walk away from a relationship that was no longer serving them. It's a hard thing to do — especially when in the public eye and faced with intense scrutiny. Nielson and Randone may not have been each other's happily ever after, but that hasn't held them back from getting out there again.