Andy Cohen Just Announced An Exciting Surprise For KUWTK Fans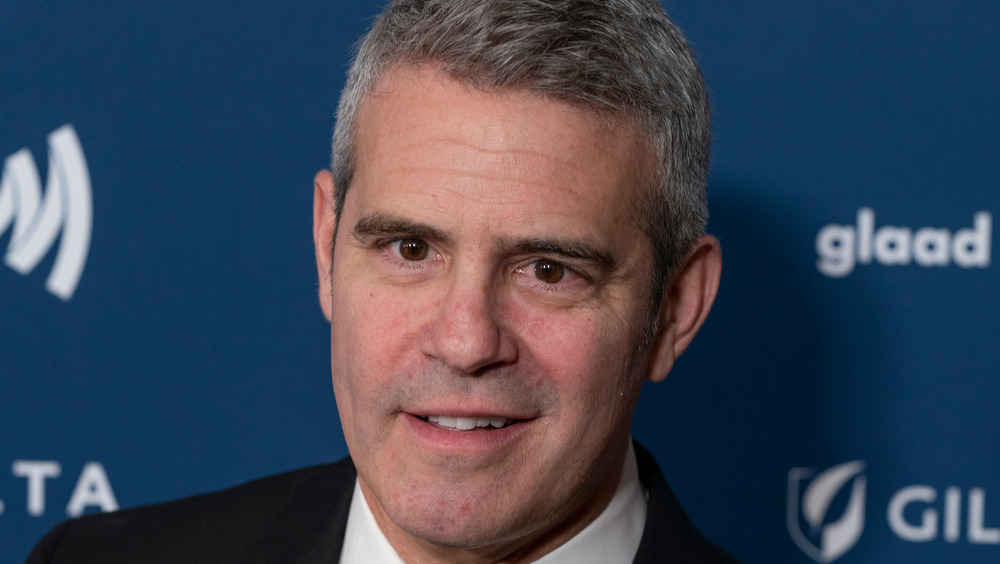 Shutterstock
If you're a lover of reality TV, then you already know the bad news. After 20 seasons, Keeping Up With the Kardashians is coming to an end. They might be moving on to bigger and better things, but they will never be forgotten.
Viewers will hold dear the time Kim Kardashian thought she lost a diamond earring in Bora Bora and Kourtney Kardashian reminded her that "there are people that are dying," or when Khloe Kardashian dumped a flower bomb on Kris Jenner. The good times are all well and good, but, it's mainly the bad times we'll remember most, TBH.
Who could forget the time Kourtney said she didn't want to come to a photoshoot, and Kim said she was the least interesting to look at? There was also the time when Khloe gave birth surrounded by her family and her boyfriend Tristan Thompson, who was caught cheating on her days before. Kim stood behind him and made faces while Khloe delivered a baby.
The point is, the Kardashian's will be sorely missed by anyone and everyone who has ever been lucky enough to try and keep up with them. As we wave goodbye to the Kardashians, we're faced with an empty void of reality TV that will never quite be the same.
In April 2021, though, one small glimmer of hope came from a surprising source. Here's what we know about Andy Cohen's exciting new connection to Kardashians.
Andy Cohen had big news for the Kardashians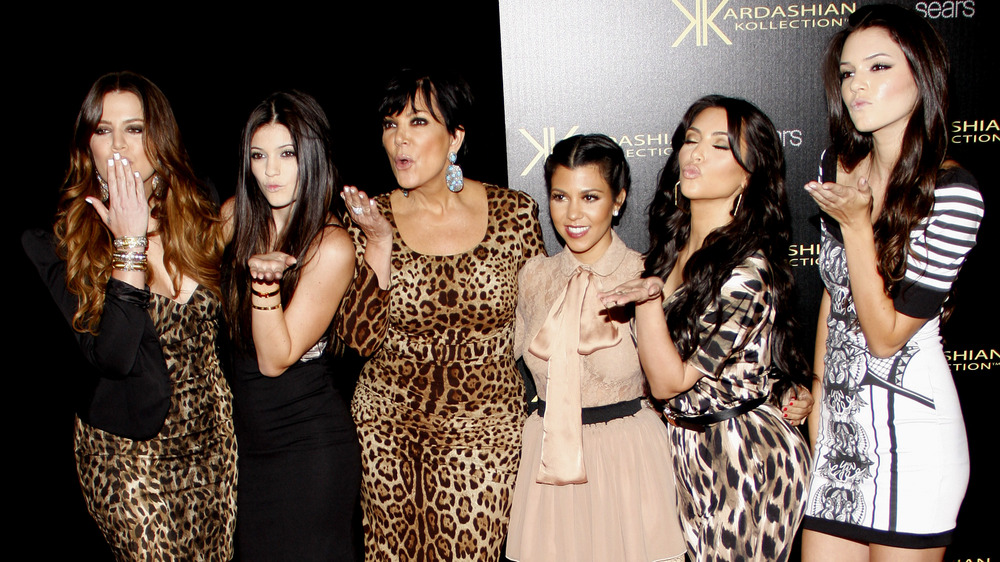 Shutterstock
Just as it began to look like we would have to say goodbye to the Kardashians all too soon, Andy Cohen swooped in and saved the day. On April 7, 2021, Cohen posted a video to his Twitter that showed the storied television host facetiming the Kardashians. The video was a reference to a viral trend in which Kris Jenner, Kylie Jenner, Kendall Jenner, Kourtney Kardashian, Kim Kardashian, and Khloe Kardashian all facetime a celebrity and then record their reaction as they stare blankly into the phone. "Holy Kardashian-Jenners!" said Cohen when he answered. The group quickly broke into laughter. "While I have you all here, can I share the big news?" Cohen asked.
Yes!
"Here it goes," he said. "We're doing a Keeping Up with the Kardashians reunion covering all 20 seasons. Hosted by me!"
This is exciting news indeed, as no one is more qualified than Cohen to wrangle a bunch of reality stars. The veteran reality TV host has helmed the ship for such incredible TV one-liners as the time Tamra Judge screamed "that's my opinion," and the time NeNe Leaks told Kim Zolciak to "close your legs, you're married" among many, many others.
Could this be the most important televised moment of the year? Probably. We know, we know, what about Meghan Markle's Oprah interview?
We're not saying this interview will be more important than Oprah's sit down with Meghan and Prince Harry, but we're not not saying that either.