Why Pharrell Williams Is Calling For A Federal Investigation Into His Cousin's Death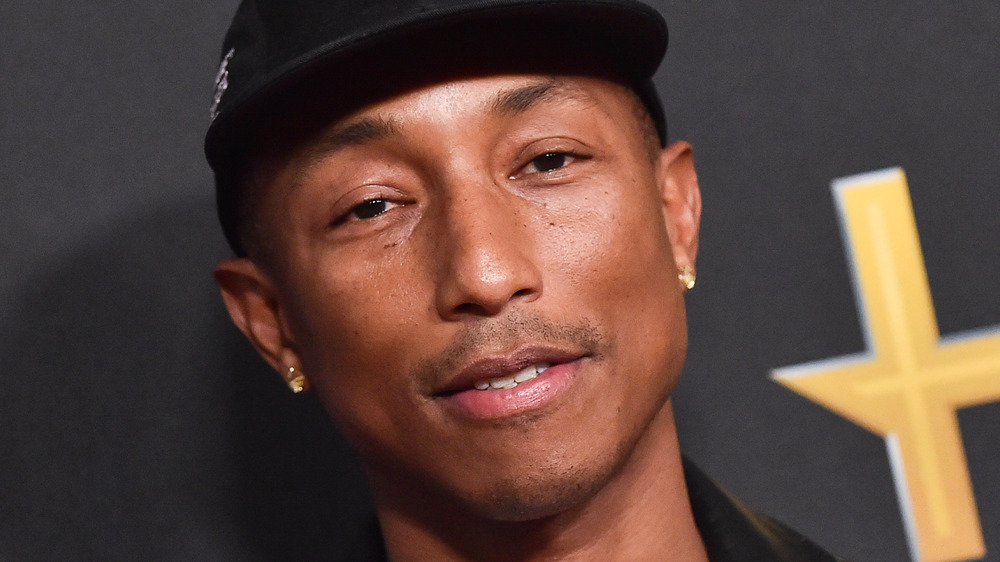 Shutterstock
Pharrell Williams is demanding a federal investigation after his cousin was shot and killed by a police officer in Virginia Beach. The Grammy-winning artist's cousin, Donovon Lynch, was fatally shot by an officer on March 27, 2021 amid three separate "chaotic shootings" in the area, per NME.
The Virginia Beach Police Department (VBPD) claimed Lynch was "brandishing" a handgun when confronted by police before he was shot, per 9Honey. The officer involved was wearing a body camera, but "for unknown reasons," it was not activated at the time, according to local WAVY News. He's now been put on administrative leave, per Fox News.
Since the incident, there has been an ongoing criminal investigation, as well as an independent inquiry by a prosecutor and review of VBPD's internal affairs department, per BBC. "The Lynch family and the involved officer each deserve a comprehensive and thorough investigation into this incident," said the chief of police Paul Neudigate shortly after. However, Pharrell says more needs to be done and has called for an investigation at the highest level in an Instagram post, writing: "too many unanswered city and state questions." 
On the day of his cousin's funeral, the singer uploaded a tribute to his cousin on social media — a picture of Lynch graduating — and asked fans to "keep the family in prayer." Justin Timberlake, Timbaland, Snoop Dog, and Dr. Dre all showed their support, commenting the prayer hands emoji.
Pharrell Williams spent his 48th birthday at his cousin's funeral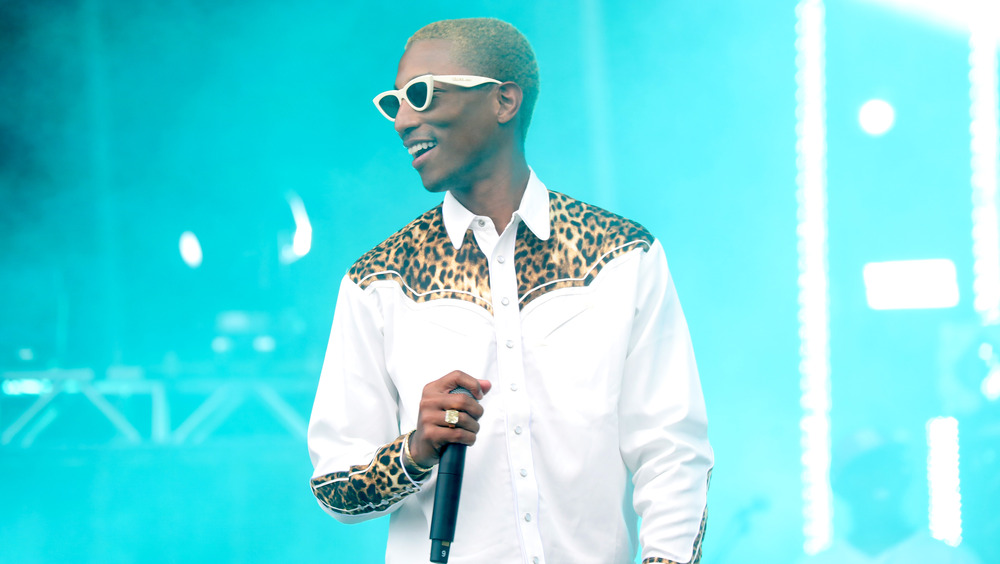 Brian Ach/Getty Images
Instead of a "Happy" birthday, Pharrell Williams spent his special day attending his cousin's funeral in Virginia Beach. The singer called this birthday "symbolic" and a "first" on Instagram, as he "had to speak at my cousin's funeral, and was choked up with emotions." He also poignantly thanked God for his "48th lap around the sun," with Donovon Lynch just 25 when he died.
Lynch was reportedly killed along the city's popular oceanfront precinct in the early hours of March 27, 2021. Police were responding to multiple shootings in the vicinity when they came into contact with an allegedly armed Lynch, per 9Honey. His father told WAVY News that his son — who was a graduate and offensive lineman for University of Virginia's College at Wise (per Fox News) — was a "father's dream." Two others were killed in separate shootings on the night, including Bad Girls Club reality star Deshayla Harris, while eight others were injured. Three men have since been taken into custody. 
Virginia Beach — where Pharrell grew up — was celebrating its Something in the Water music festival at the time. The singer, who's an organizer of the event, posted about the "tragedy beyond measure" shortly after. Pharrell announced his cousin was among the victims and asked for "transparency" during investigations: "My cousin Donovon was killed during the shootings. He was a bright light and someone who always showed up for others. It is critical my family and the other victims' families get the transparency, honesty and justice they deserve."