The Masked Singer: Black Swan's Latest Clue Package May Have Given Away Their Identity
Season 5 of Fox's The Masked Singer is full of surprises and continues to have everyone talking. So far, we have seen the likes of Kermit the Frog, Caitlyn Jenner, and even former host Nick Cannon unmasked. However, Black Swan, who's clearly a powerhouse vocalist, has yet to be revealed.
During the season's second episode, viewers were introduced to Black Swan, who sang a fierce rendition of Heart's iconic "Barracuda." Their first clue package did not give away too many details and had the panelists — Nicole Scherzinger, Robin Thicke, Jenny McCarthy, and Ken Jeong — guessing all sorts of names.
For Black Swan's latest appearance, they performed Whitney Houston's "How Will I Know" and blew everyone away. In their new clue package, they stated when they started their career, they were concerned about how their "appearance would be perceived." A rucksack with "Montana" written on it was shown, hinting they could be from the state of Montana. They also revealed they would send out auditions without their face on display, so they could be judged only by their talents.
Once again, the panelists plucked a few names for who Black Swan could be. McCarthy suggested Emily Osment, who played Hannah Montana's best friend in the Disney Channel hit show, while Thicke said Victoria Justice. Jeong guessed another former Disney actor, Brenda Song.
The panel seems a little confused about who might be underneath the Black Swan costume. However, this latest clue package might have given away their identity.
Was Black Swan offered the role of Hannah Montana before Miley Cyrus?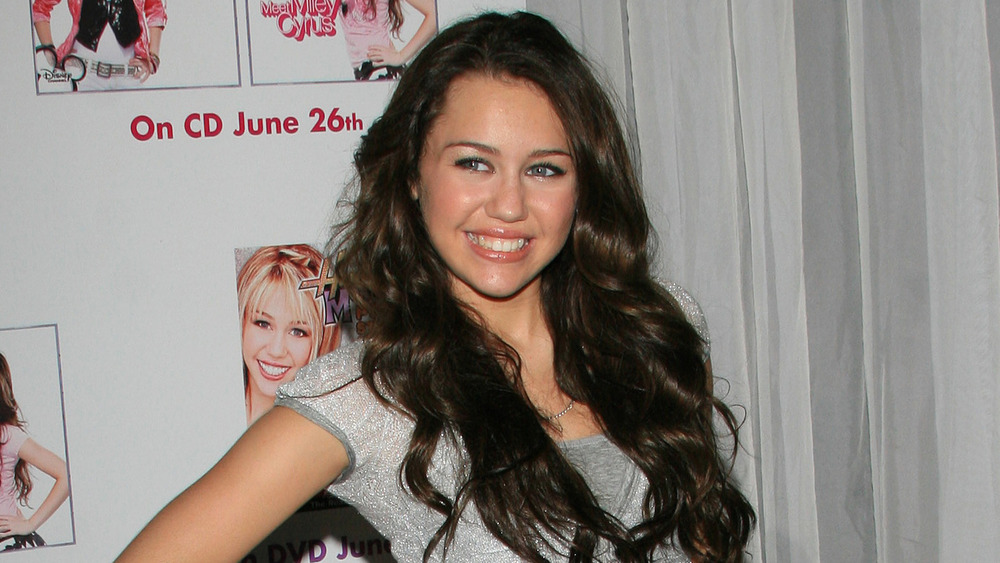 Shutterstock
In Black Swan's latest clue package, fans noticed a rucksack with the word "Montana" written on it. While that might have been a hint that the celeb underneath the mask is from the state of Montana, it could actually be a reference to the iconic Disney Channel show Hannah Montana.
As previously reported by Nicki Swift, the singer JoJo was a popular guess for Black Swan, and it seems to make more sense as the weeks go on. Miley Cyrus, of course, played the lead role of Hannah Montana. However, JoJo was actually offered the part initially, per CheatSheet. "Yeah, they [Disney] offered me the role... [But] it's not really what I see for myself," the "Too Little Too Late" hitmaker told Extra in 2008. JoJo burst onto the music scene in the early 2000s and is known for her phenomenal vocals. It's clear that Black Swan can SING, therefore, it's incredibly likely that JoJo might be on The Masked Singer.
Fans of the show continue to believe that JoJo is Black Swan after each episode. "If the black swan doesn't win the masked singer im fighting someone. JoJo out there killing it," one user tweeted. "I will be shocked – SHOCKED – if the Black Swan isn't JoJo," another person shared. "Jojo is def the black swan on the masked singer I know that voice anywhere," remarked a third viewer. It seems everyone will simply have to keep watching to find out if they are correct.