The Garth Brooks Movie That Will Never See The Light Of Day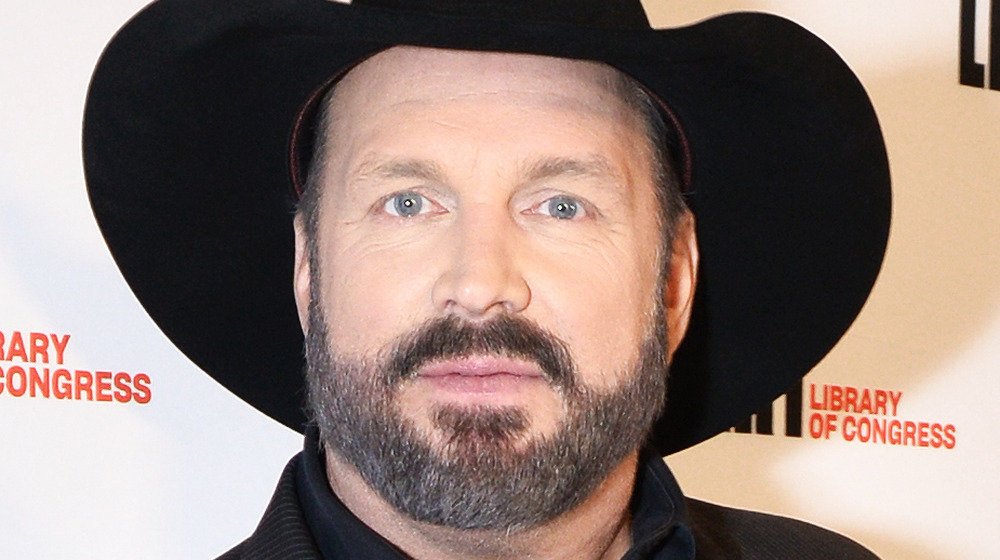 Shannon Finney/Getty Images
Garth Brooks has secured his place in country music history thanks to his integration of rock and pop elements in his repertoire. With certified sales over 156 million, the country legend is the biggest-selling solo artist of all time, regardless of genre, according to Business Insider. That means Brooks has sold more units than Elvis Presley and Michael Jackson and is only behind The Beatles, the report detailed.
The list of awards Brooks has under his belt also requires quite a bit of scrolling to get to the bottom and includes two Grammy Awards and 17 American Music Awards. In 2016, he became the first artist to have seven diamond-certified albums, as Forbes reported at the time.
His accomplishments also include singing "Amazing Grace" at President Joe Biden's inauguration on Jan. 20, 2021, which Brooks described as an opportunity "to serve" his country and "not a political statement," but "a statement of unity," according to Good Morning America.
Brooks is a beast dressed in a cowboy hat and armed with a guitar. The talent of the Tulsa native is undeniable, as is his success. Well, at least when it comes to music. Brooks' acting career is an entirely different story. Keep reading to learn more about the country star's attempt to transition from stage to screen.
Garth Brooks was slated to star in a feature film in the 1990s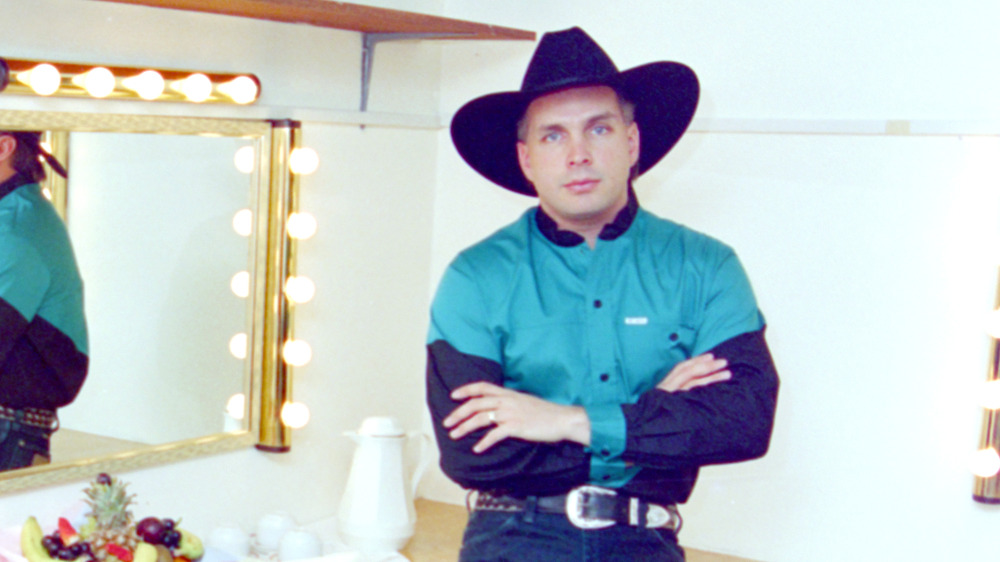 Dave Hogan/Getty Images
In the late 1990s, Garth Brooks embarked on a complex journey to bring fictional rock star Chris Gaines to life. The idea was to film a psychological thriller called The Lamb for Paramount Pictures about Gaines and an obsessed fan that set out to prove the rock star had been murdered, as Variety explained.
The movie was preceded by an intricate backstory that included a 1999 pre-release soundtrack, Garth Brooks in ... The Life of Chris Gaines, also known as Greatest Hits, as it was meant to be Gaines' biggest songs from the previous 15 years, according to The Boot. The album, however, was a flop compared to Brooks' previous albums, as Cross Rhythms noted.
Brooks also filmed an episode of the VH1 docu-series Behind the Music about Gaines, which was presented as fact, according to Taste of Country. He also performed as Gaines on Saturday Night Live, an episode he hosted as himself, the report continued. The efforts that were supposed to pique interest in The Lamb had the opposite effect and the project never got off the ground. In a 2015 radio interview, Brooks joked that his "ribs are still sore from getting the s**t kicked out of me for doing that one."
Despite his failed attempt to rock it on the big screen, Brooks has appeared in an array of TV shows, including Mad About You in 1995 and Empty Nest in 1991.