The Real Reason Garth Brooks Will Play At Biden's Inauguration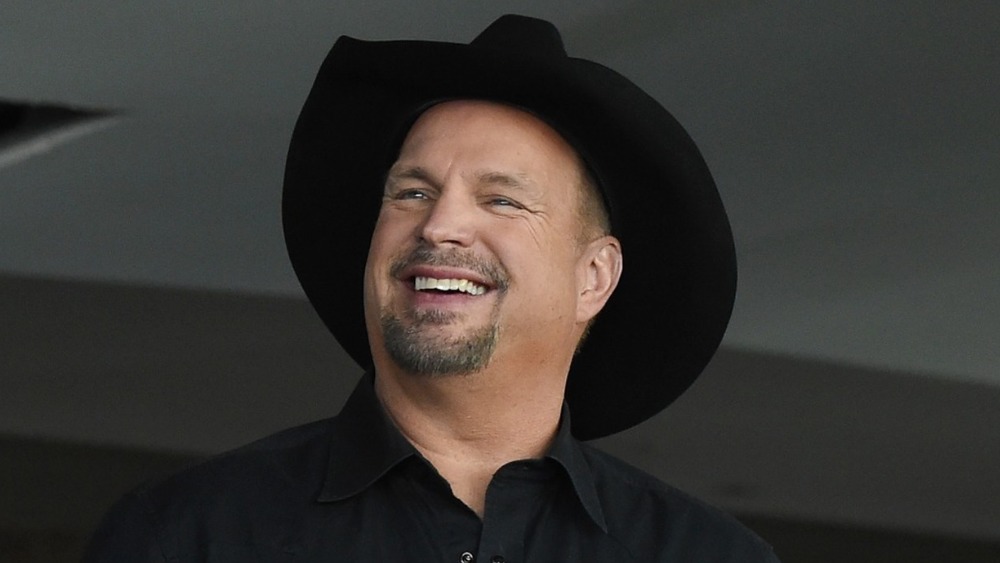 Ethan Miller/Getty Images
Garth Brooks will perform at the swearing-in ceremony during President-elect Joe Biden's inauguration. According to The Hollywood Reporter, the country music icon said in a news conference, "This is a great day in our household; this is not a political statement; this is a statement of unity. This is history, and it is an honor to get to serve."
At a virtual press conference, Brooks said Dr. Jill Biden asked him to perform at the swearing-in on Inauguration Day. The ceremony takes place at the U.S. Capitol. Brooks, as well as Lady Gaga and Jennifer Lopez, will perform (via Hollywood Reporter).
Bloomberg reporter Emma Kinery tweeted Brooks' statement about why he decided to perform: "As long as you have people like the Bidens who are hell bent on making things good ... they're for that, that makes me feel good because I want to spend the next ten years of my life not being divided. I'm so tired of being divided."
Kinery also tweeted Brooks' call for unity: "I might be the only Republican at this place but it's reaching across loving one another. I want the divided times to be behind us. I want to differ in opinion and be able to hug each other at the same football game."
Keep reading to learn more about Brooks' performance at Biden's inauguration.
Garth Brooks has performed for other presidents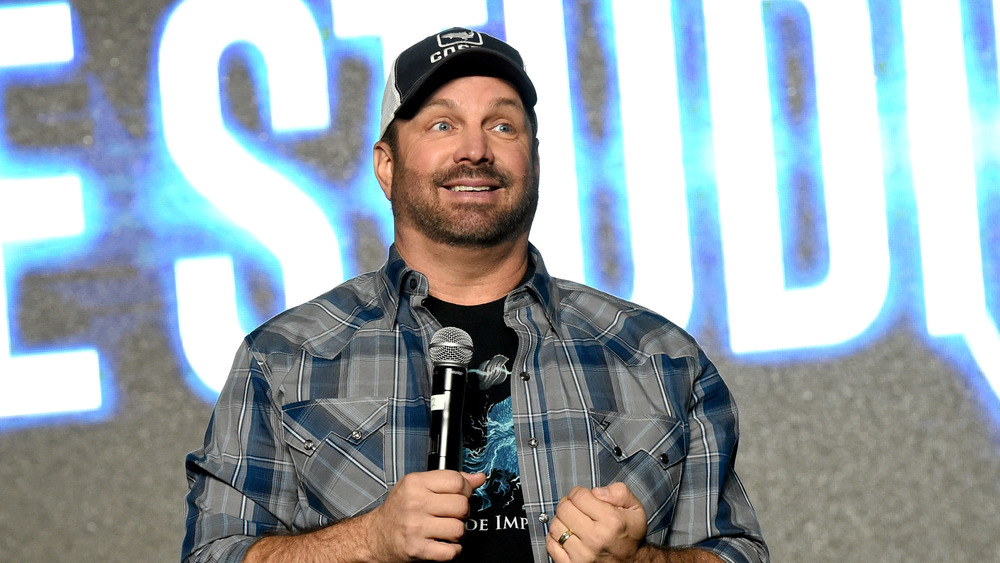 Rick Diamond/Getty Images
Garth Brooks announced he's performing at President-elect Joe Biden's inauguration celebration during the swearing-in ceremony on Jan. 20, 2021. The country music superstar talked to reporters at a virtual press conference organized by the Presidential Inaugural Committee (via The Hill).
According to ET Online, Brooks stressed his performance was not political, telling reporters: "I've played for every president there is, since Carter, with the exception of Reagan. This is an honor for me to get to serve ... and it's one of the things that, if my family is around, no matter who the president-elect is, it's an honor to be asked," via ET Online.
Deadline reported that the superstar performed at former President Barack Obama's 2009 inaugural concert. Brooks told reporters he was asked to sing at President Donald Trump's inauguration in 2017. However, his concert tour dates conflicted with Trump's event.
Charlotte Clymer, a noted transgender activist and military vet tweeted: "Anyone who knows anything about country music knows that Garth Brooks is pretty well known for being a progressive oddball of the country music world. He was an LGBTQ supporter early in the '90s. He had songs banned from country radio stations. He's not a Trump supporter."
We're not surprised that Brooks is for unity and love, based on his songs. We can't wait to see him at the swearing-in ceremony!