Here's How Much Angela Lansbury Is Really Worth
Shutterstock
British-American actor Dame Angela Lansbury has been making waves in the industry for almost eight decades. The talented star boasts work in theater, television, and on the big screen. Even though Lansbury is nearly 80 years deep into her career, she shows no signs of slowing down.
In 2018, Lansbury starred in Mary Poppins Returns at the age of 93. In an interview with ABC7 in 2019, she talked about her busy workload over the years. "Don't ever be ready to, quote, retire. Perhaps one should retire. I don't know," Lansbury said. "But I've never had the chance!"
While Lansbury's acting career appears to have always been in demand, there was a time where she thought her work in theater had come to an end. In 2016, the award-winning icon told The Mirror that the reason she took on the role of Jessica Fletcher in Murder, She Wrote was because of the money, adding, "There comes a time in a theatrical life when you say to yourself, 'Well I can't make any money in the theatre', so television was a very specific decision I made."
With that being said, it seems Lansbury hasn't had to worry about her income too much as she has continued to act in plays and appear on the television and big screen. How much is Lansbury really worth? Keep reading to find out.
Angela Lansbury's net worth is more than you probably think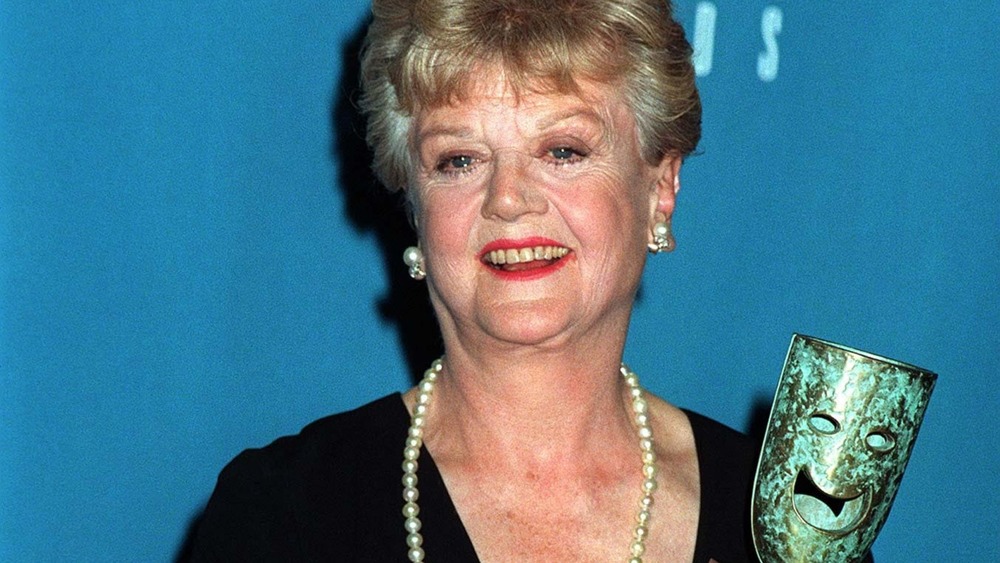 Shutterstock
Angels Lansbury may have worried that her career was drying up at one point. However, that was never the case. As of 2020, she is worth an astonishing $70 million, making her a financial giant and one wealthy woman, per Celebrity Net Worth.
As previously reported by The Mirror, Lansbury played the role of Jessica Fletcher in Murder, She Wrote for 12 years from 1984 to 1996. The outlet noted that the hit television series ran for 264 episodes, helping Lansbury secure a healthy paycheck. The hugely popular show was drawing in more than 23 million viewers in the U.S. alone at the height of its success. During Murder, She Wrote's peak, Lansbury was said to be taking home an impressive £250,000 per episode, per The Mirror.
According to Celebrity Net Worth, the living legend has spent her well-earned cash on some real estate. In 2006, she purchased an apartment in New York City near Central Park for $2 million. In Los Angeles, she also owns an extensive residence in the Brentwood neighborhood.