Here's How Much Mickey Guyton Is Actually Worth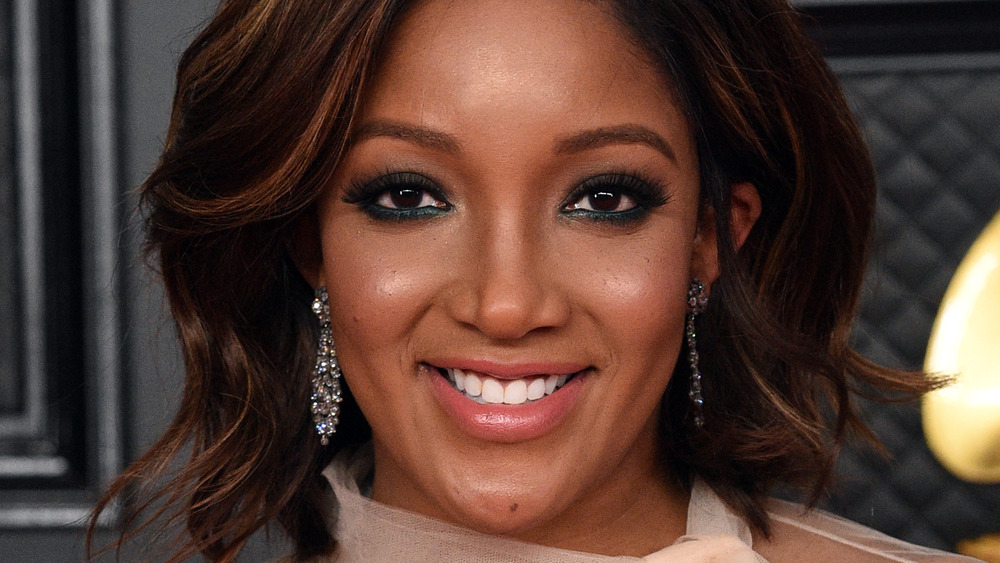 Kevin Mazur/Getty Images
She's been recording music and performing for over a decade, but it's likely that even the most diehard country fan had not heard of Mickey Guyton until 2020, when she released two singles back-to-back — "What You Gonna Tell Her" and "Black Like Me," which address sexism and racism — shooting her into the spotlight. Because the country music industry is falsely associated with whiteness (and white men, in particular), being a Black women in the industry is not easy, both personally and professionally. Guyton's most recent singles are a far cry from the "lighter" content she released in the early days of her career. And being herself is paying off, considering her net worth and the reception of her socially conscious tunes. 
Guyton told NPR in June 2020 that she was done worrying about what people thought of her. "I did Nashville the Nashville way for so long, and I had seen so many women do Nashville the Nashville way, with very little results, and that's kind of how I felt within my own life as being a black woman." She added, "It had to be all of those moments for me to get to a breaking point where I needed a song about it." While she has surely faced some backlash in the industry, Guyton's career is ready to soar.
Mickey Guyton needed to sing her truth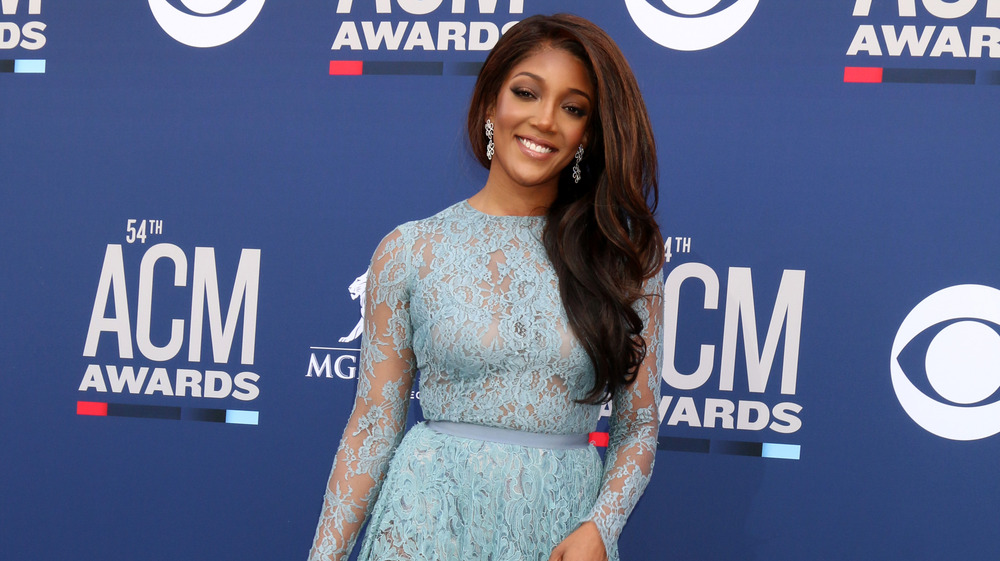 Shutterstock
Mickey Guyton shared a similar sentiment with NBC News in July 2020, saying that there was a point, at 37 years old, where she was going to give up. "I had heard so many noes. I'd heard people say, 'Oh, I don't know if you can do that.' 'You can't sing that.' 'That's a little too pop,'" she explained. "Meanwhile, I'm seeing all these dudes with trap beats and R&B melodies in their songs, making all this money and selling out tours, but I'm not allowed to do that," she added. With that in mind, Guyton decided to go with her gut and sing the songs that spoke to her heart no matter how the industry might respond
Writing about her truth has paid off, with Gossip Gist estimating her net worth to be around $1 million. With the success of her most recent EP Bridges, the only way to go is up. Guyton said in a release for the album, "Two years ago, this project didn't feel like it was even a possibility. This EP proves that in your darkest moments, you can have your biggest breakthroughs." Guyton added, "I think back to all of the obstacles in my life and career, including writing and recording most of this EP in quarantine during a time of social unrest, and how it has all led to the birth of this beautiful project." Hopefully, there will be many more to come, including projects where Guyton does not have to teach the country music world about the dangers of white supremacy.