The Truth About Jimmy Carter's Relationship With Barack Obama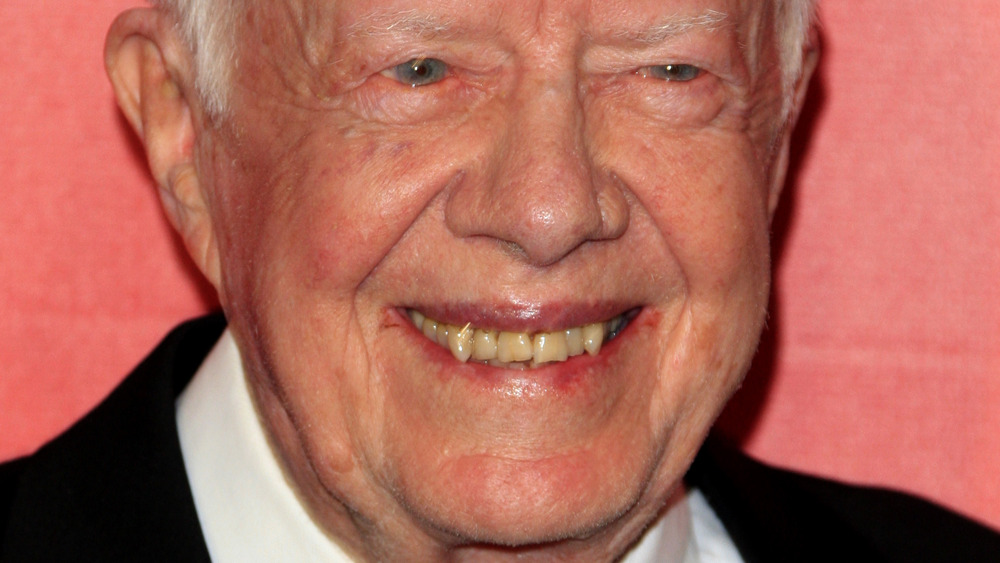 Shutterstock
The weirdest thing about being the president of the United States is that there are only so many people — and so many people who are alive — who know exactly what it's like. It takes a lot to be the president, and even when they come from different sides of the political aisle, there is often a mutual respect between sitting and former presidents. But sometimes, people just do not meld, and in the case of formers presidents Jimmy Carter and Barack Obama, the beef between them was seemingly insurmountable. 
We will never really know what, exactly, happened between the two men, but in interviews throughout Obama's presidency, Carter often cited multiple reasons as to why the two did not speak on the regular or outside of official events at which they both were present. He did tell Andrea Mitchell in 2014 that other presidents, such as former presidents Bill Clinton, George W. Bush, and Ronald Reagan, had reached out to ask him for advice when they had to deal with "unsavory characters." So what was Obama's deal with the one-term Democratic president? 
Barack Obama didn't like some of Jimmy Carter's politics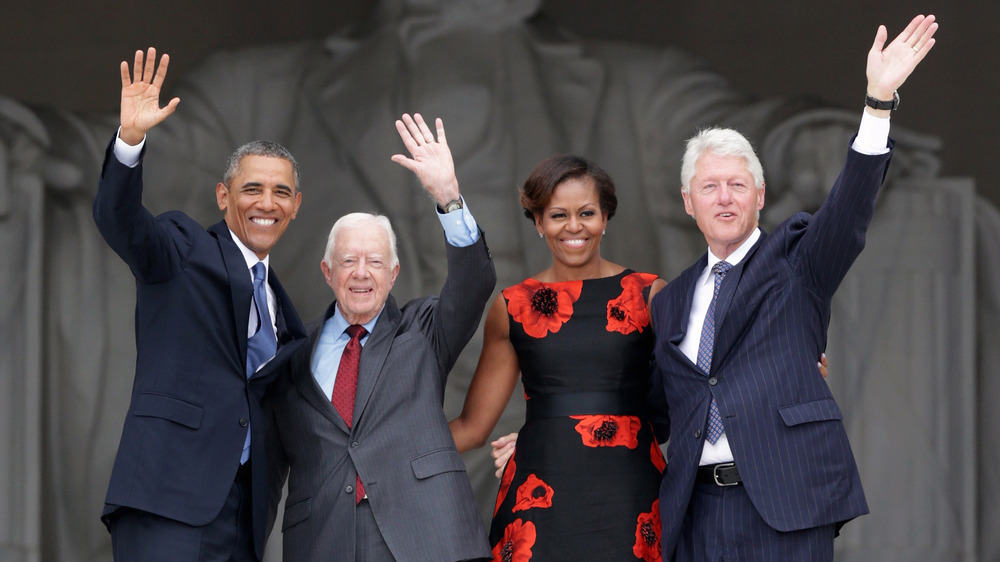 Alex Wong/Getty Images
In the same interview with Andrea Mitchell, former president Jimmy Carter said that Barack Obama was one sitting president who never asked him for advice. It came down to a difference of politics with regard to some of Carter's diplomatic work after his presidency. 
While Carter would not get into the details, it was clear that the two men's teams had engaged at some point. "I think the problem was that — in dealing with the issue of peace in between Israel and Egypt — the Carter Center has taken a very strong and public position of equal treatment between the Palestinians and the Israelis," Carter said. "And I think this was a sensitive area in which the president didn't want to be involved."
It does not seem like there was any bad blood, per se, given the "sensitivity" of the issues, Carter said, but still, it all seems a little frosty. But that does not mean that Carter did not have the utmost respect for Obama.
President Carter doesn't hold any grudges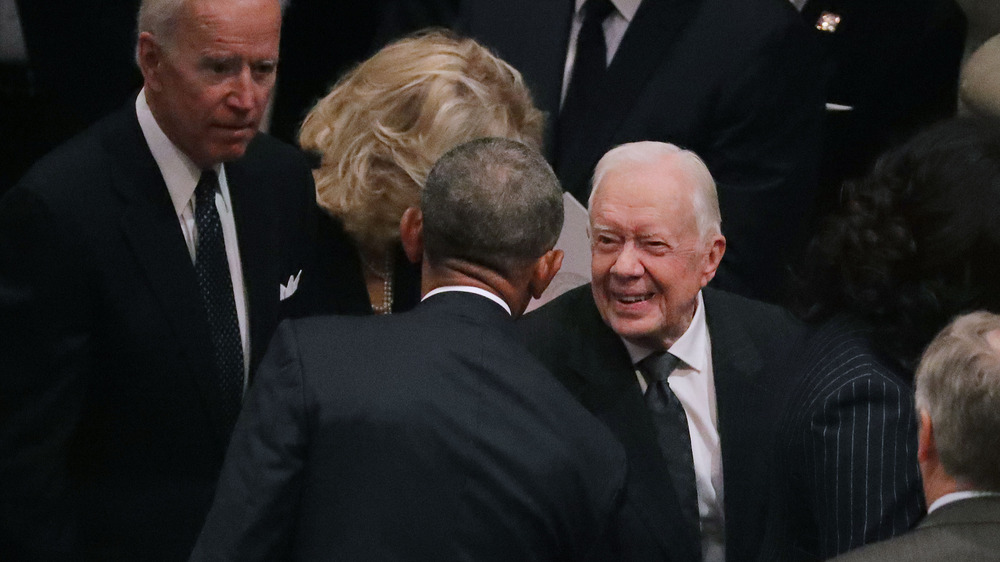 Chip Somodevilla/Getty Images
Although Barack Obama did not reach out to Jimmy Carter for advice during his term in office and apparently had some issues with the Carter Center's work, there was no love lost between them. Before speaking with Andrea Mitchell, President Carter told Piers Morgan, via Politico, that although there was absolutely "no relationship" with Obama, he did wish that it was "closer." He added that during Obama's time in office, when he requested security briefings before or after an overseas trip to the Middle East, he always received them, which he called "very gratifying."
Carter also had Obama's back in that interview, saying that he felt sorry the younger president was unable to do much while in office due to an uncooperative Congress. He said, "I never had that, I had very good support from Democrats and Republicans all throughout my administration. I had a very high batting average."
Given that both of the former presidents were from the same political party and ostensibly worked towards many of the same goals, the lack of a close friendship between them does not mean that there isn't a mutual respect.