Inside Jimmy Carter's Friendship With Garth Brooks And Trisha Yearwood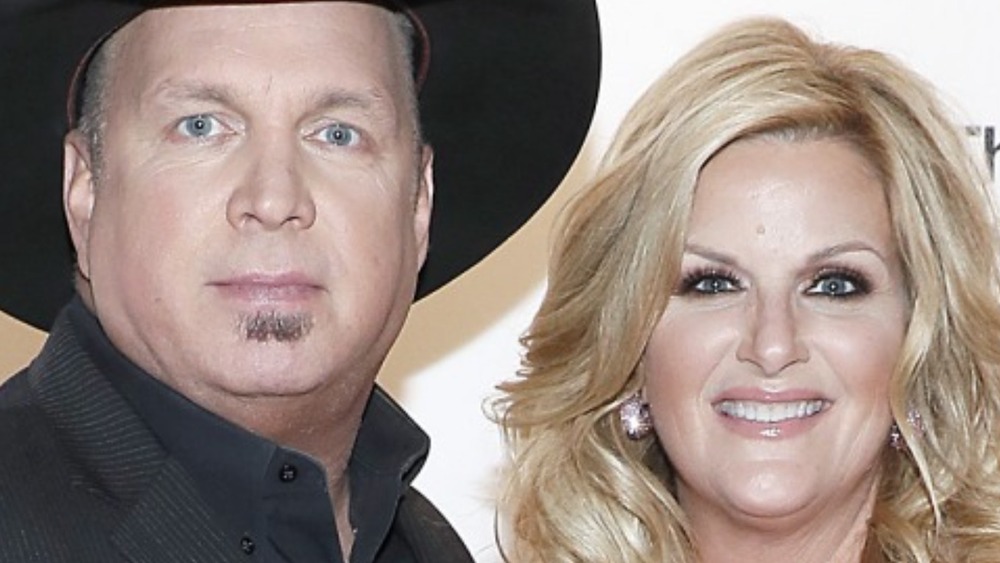 Paul Morigi/Getty Images
Former President Jimmy Carter's friendship with Garth Brooks and Trisha Yearwood is a mutual admiration. Brooks admires and respects Carter so much that the legendary musician gushes when he talks about him. The 39th president has a passion for music, so it makes sense that Carter bonded with Brooks and his talented wife, Yearwood. The former president is a force to be reckoned with and shows no sign of slowing down at the young age of 97. The former president and his 93-year-old wife Rosalynn Carter have been active volunteers in Habitat for Humanity since 1984. 
Meanwhile, Brooks is one of the most popular musicians on the planet. Yearwood is a country music singer, author, and Food Network host. Brooks and Yearwood were inspired to become more involved in Habitat for Humanity because of the former president and his wife. In an interview with Wide Open Country, Brooks said that the Carters' "humanitarian efforts are a reminder of the importance of putting aside perceived differences to help others." Keep reading to learn more about the friendship between Carter, Brooks, and Yearwood.
Jimmy Carter's friendship with Brooks and Yearwood grew from Habitat for Humanity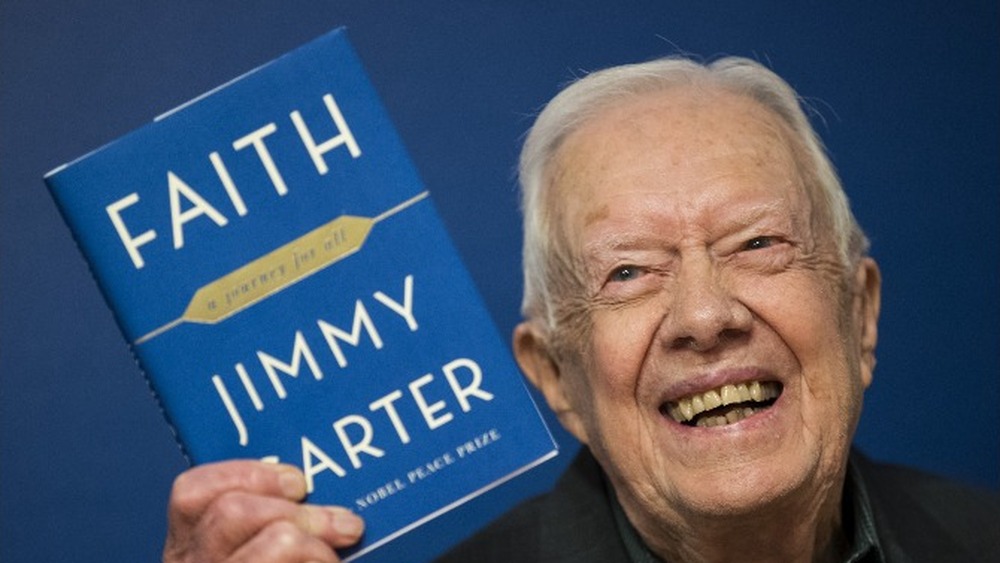 Drew Angerer/Getty Images
President Jimmy Carter and his wife Rosalynn Carter have spent their years after the White House working for charitable causes. The Carters started volunteering for Habitat for Humanity in 1984. In the late 1980s, the Carters took their efforts further by partnering with Habitat for Humanity to create the Carter Work Project, a week-long event in a different location each year. Carter deepened his friendship with Garth Brooks and Trisha Yearwood when they volunteered for the Carter Work Project.
On the Habitat for Humanity website, the former president explained why he and his wife feel strongly about the organization. Carter said, "Habitat has successfully removed the stigma of charity by substituting it with a sense of partnership." According to Forbes (via Parade), the Carters have helped make Habitat for Humanity the sixth-largest nonprofit organization in the world.
The former president and his wife also have their own charitable organization, The Carter Center in Atlanta, GA. The organization has a "fundamental commitment to human rights and the alleviation of human suffering," per its website. The Nobel Peace Prize 2002 was awarded to Jimmy Carter "for his decades of untiring effort to find peaceful solutions to international conflicts, to advance democracy and human rights, and to promote economic and social development."
Carter's work has put him in contact with plenty of famous faces, including Garth Brooks and Trisha Yearwood.
Garth Brooks and Trisha Yearwood share a passion with the former president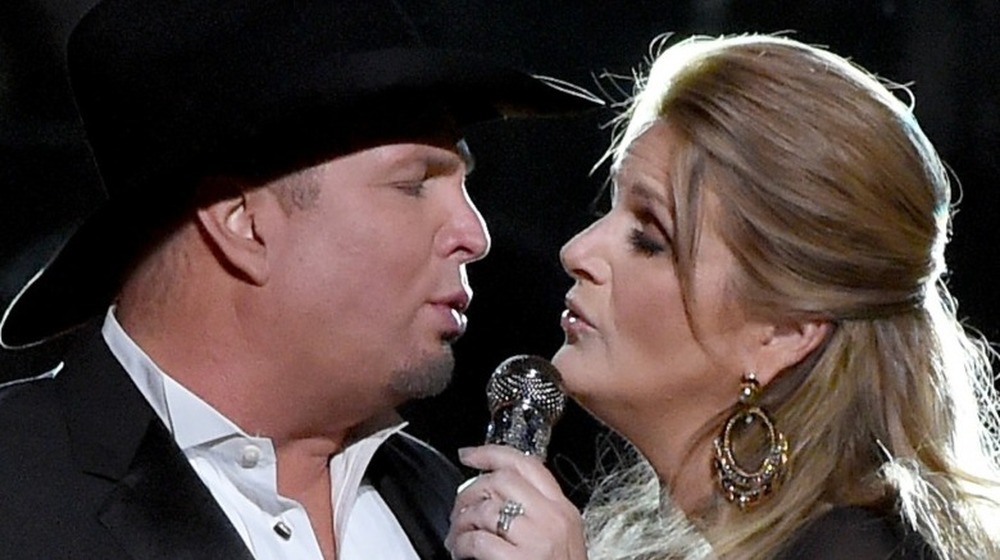 Rick Diamond/Getty Images
Garth Brooks and Trisha Yearwood share a passion with Jimmy Carter for Habitat for Humanity. Brooks has been open about his admiration for the former president. "What the Carters stand for is what we should all shoot for as human beings," Brooks told Yahoo!. "Please forget 'Republican' or 'Democrat.' What they are standing for is as human beings."
The celebrity couple is motivated by Habitat for Humanity because of the sense of community that comes from working side-by-side to accomplish something good. Brooks explained that Yearwood loves Habitat and joked that "she loves to swing a hammer." He also said one of the most rewarding parts of the organization is working along with the homeowner. "We have three children, and she has three children," Brooks told Parade. "So that's all we've been talking about in between swinging a hammer, is just our babies."
But President Carter doesn't take it easy on Brooks, even with their shared passions. The "Friends in Low Places" singer said on The Ellen DeGeneres Show how the former president called him out during a Haiti project for taking a "2-second break." Brooks described how the team was working on a metal roof all afternoon with a temperature around 115 degrees. "You're not going to outwork [Carter], him or Miss Rosalyn, either one," he told DeGeneres. "They just keep going."