How Garth Brooks' Daughters Really Feel About Trisha Yearwood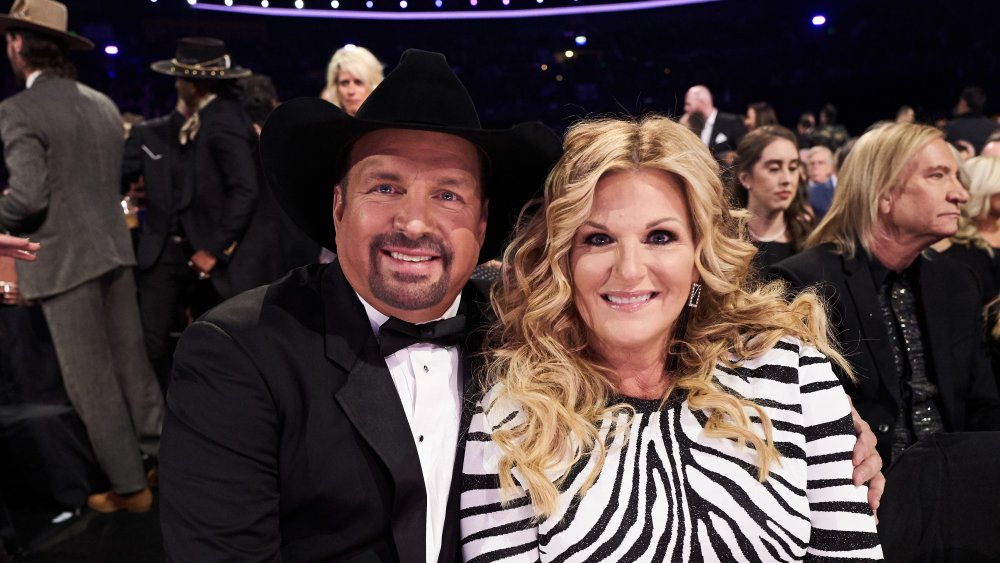 John Shearer/Getty Images
In 2005, when Trisha Yearwood and Garth Brooks got married, their union had a bonus. Brooks had three daughters with his first wife, Sandy Mahl, and Yearwood became a stepmom to Taylor, August, and Allie Brooks.
The country music superstar wanted to ensure that his daughters and wife felt like family. So, Yearwood and Brooks had the girls participate in their ceremony, too. Brooks talked about the wedding during a conversation on The Kelly Clarkson Show in November 2019. Brooks seemed like a proud dad as he described the wedding and his girls' role in it: "They exchanged rings and said vows to each other because I told them, 'If something happens to me, you've got to take care of the queen.'"
That same month, in an interview with Entertainment Tonight, the legendary country star again mentioned how he and Yearwood and his daughters made the ceremony a family affair, saying, "She got married to the girls, you know, they exchanged rings and everything." They also celebrate the milestone together, as Brooks explained, "All five of us enjoy our anniversary together. We'll go somewhere to dinner, and it will be five minutes until I realize I'm the weak link of the chain of all the women there, and it'll just be great."
Let's take a closer look at the family's connection.
Allie Colleen Brooks is in the music business, just like her dad and step-mom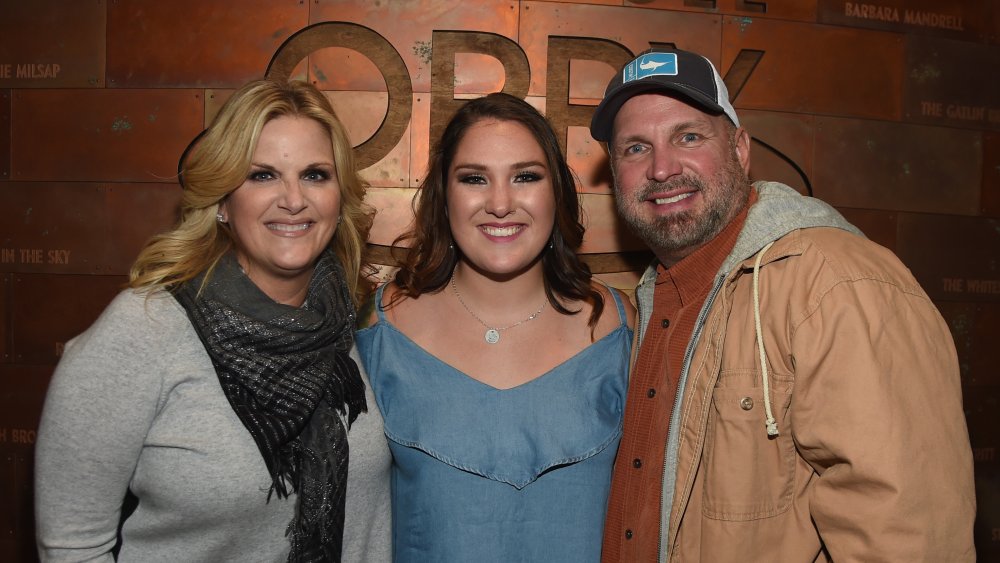 Rick Diamond/Getty Images
It appears the bond that started at the wedding continues to grow between Trisha Yearwood and the Brooks girls. However, Garth Brooks' youngest daughter is a rising country music performer, so she and her step-mom — or "bonus mom" — may be spending extra time together.
Yup, Allie Colleen Brooks has gone into the family business! According to Southern Living, Allie Colleen has her first Top 40 country hit with the song "Ain't the Only Hell (My Momma Raised)." Country Fancast called Yearwood a "great bonus mom" and that she is "very supportive of Allie's career."
According to Brides, including stepchildren in the ceremony is a way to make the wedding exceptional for the whole family. The bridal publication notes, "Before proclaiming your vows to your spouse at the altar, take a moment to promise to cherish, love, and protect your future stepchildren, too. It will mean the world to them and show you're committed to them as well as their mom or dad."
It looks like Brooks and Yearwood laid a good foundation for their blended family. They have a lot of company! Blended families are widespread. There are "1,300 new stepfamilies created every day" in the United States, per Stepfamily.org.