Jimmy Carter Gives His Thoughts On Biden's Presidential Win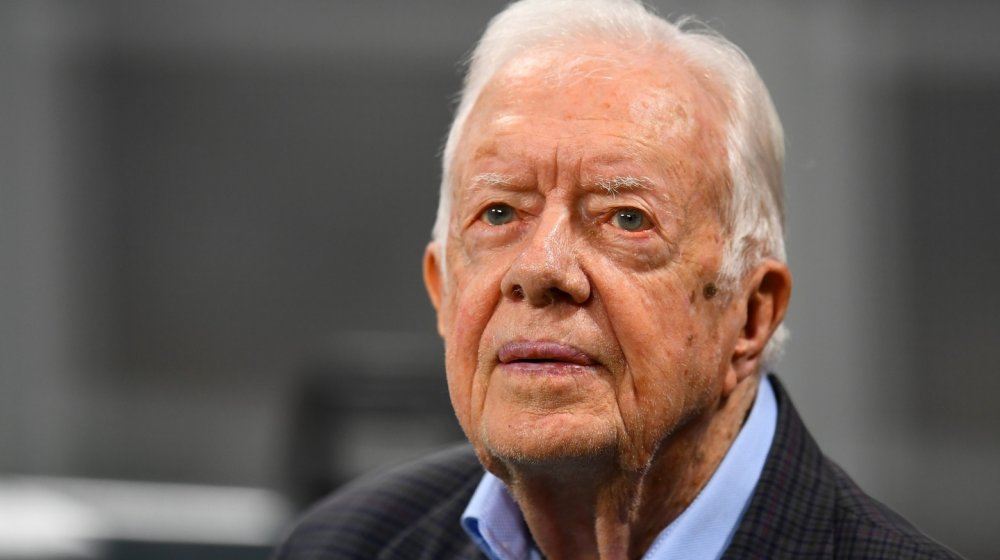 Scott Cunningham/Getty Images
Former President Jimmy Carter offered his thoughts on Joe Biden's presidential win with a statement from The Carter Center. The former commander-in-chief's message was simple and heartfelt: "Rosalynn joins me in congratulating our friends President-elect Joe Biden and Vice President-elect Kamala Harris. We are proud of their well-run campaign and look forward to seeing the positive change they bring to our nation."
In addition to Carter's good wishes, former presidents Barack Obama, Bill Clinton, and George W. Bush congratulated Biden and Harris on their historic win against the incumbent Donald Trump. Carter led the United States from 1977 until 1981 as one of the few one-term presidents in history. Carter spoke up for Joe Biden during the 2020 Democratic National Convention. According to Axios, Carter gave Biden a positive endorsement, saying: "Joe Biden was my first and most effective supporter in the senate. For decades, he's been my loyal and dedicated friend. Joe has the experience, character and decency to bring us together." Of course, it's only logical that the former leader of the United States would back Biden and Harris, as Carter's vocalized his disdain for Trump in the past.
Jimmy Carter has never been Donald Trump's biggest fan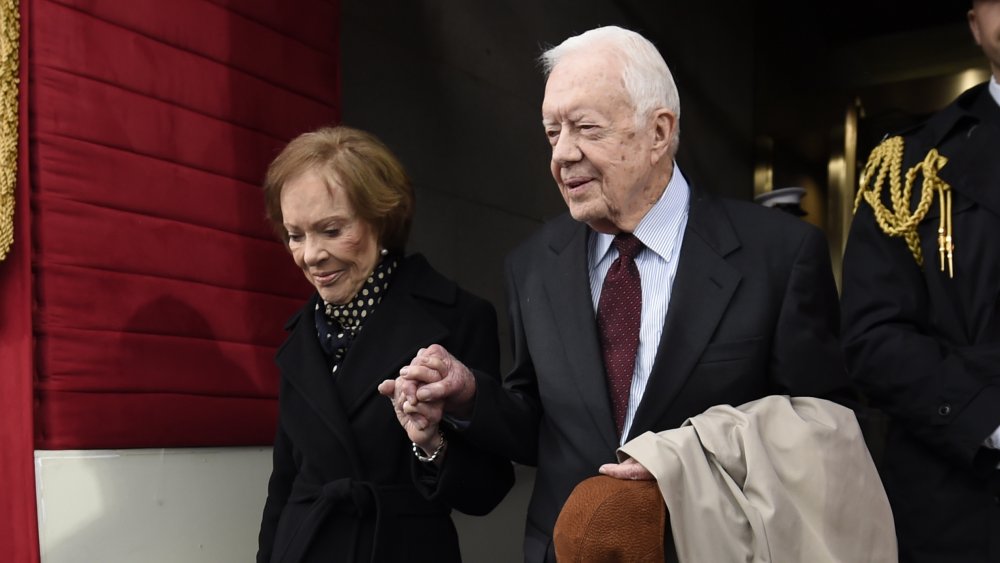 Pool/Getty Images
Former President Jimmy Carter has never been a big fan of President Donald Trump. According to CNN, in a 2019 speech at the Carter Center in Atlanta, the former president said: "I think it will be a disaster to have four more years of Trump." Carter made an extraordinary claim about the current president during an event in Virginia (via Vox). The ordinarily soft-spoken Carter claimed President Trump was an "illegitimate president who wouldn't have won but for Russian interference on his behalf."
According to Vox, Carter also said: "I think the interference, although not yet quantified if fully investigated, would show that Trump didn't actually win the election in 2016. He lost the election, and he was put into office because the Russians interfered on his behalf." Carter's exchange with historian Jon Meacham about Trump's illegitimacy ultimately went viral. However, Carter's comments about Trump's 2016 election win seem ironic in 2020 since the incumbent president has not yet conceded the election results and, instead, continues to spew falsehoods about the validity of America's election process. Regardless of Trump's reaction, however, it's clear that Carter won't miss the 45th president one bit.