These Are The People In Trump's Camp Telling Him To Concede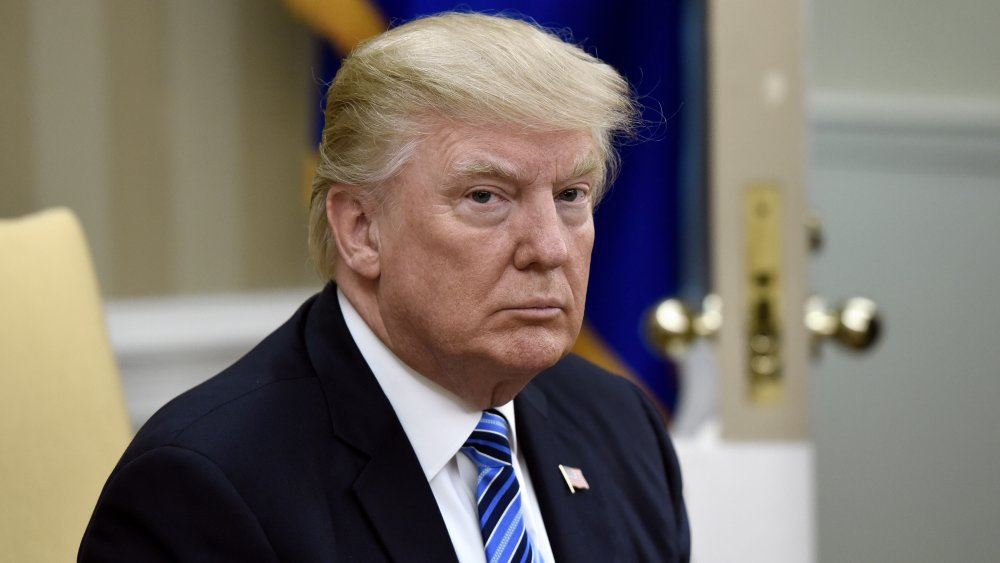 Pool/Getty Images
On Saturday, Nov. 7, 2020, multiple news organizations called the 2020 election for President-elect Joe Biden and the first female vice president, Kamala Harris. In response to the results, President Donald Trump issued a statement and let's just say it was far from congratulatory. The president had tweeted earlier in the morning that he had won the election "by a lot," despite being behind in both the popular and electoral college votes. He then headed to the Trump National Golf Club in Sterling, Va.
Later, Trump issued a more thorough statement, saying, "The simple fact is this election is far from over. Joe Biden has not been certified as the winner of any states, let alone any of the highly contested states headed for mandatory recounts, or states where our campaign has valid and legitimate legal challenges that could determine the ultimate victor." The POTUS added that his administration would involve the courts in the situation and concluded, "I will not rest until the American People have the honest vote count they deserve and that Democracy demands." 
Per the Associated Press, sources close to Trump claim that he will likely never formally concede the election, but he is likely to "begrudgingly" leave the White House at the end of his term. Still, there are reportedly a few people very close to the former reality TV host, who are urging him to officially concede the election and move forward. So, who are those individuals? Let's dive in and take a look.
President Trump has promised a legal battle, but here's who advised against it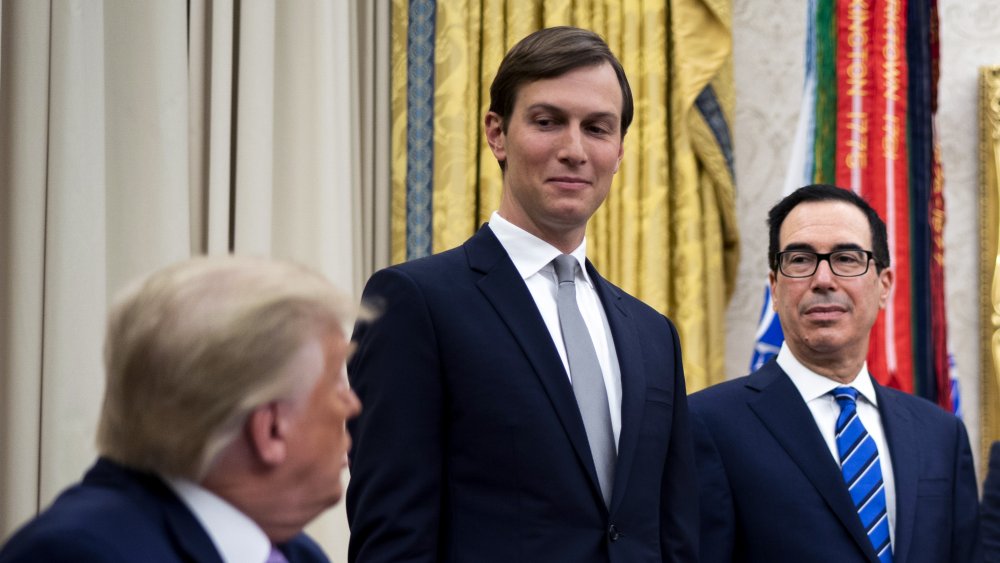 Pool/Getty Images
According to CNN and the AP, one person close to Donald Trump is urging him to cede the election and enable a peaceful transition of power to President-elect Joe Biden: his son-in-law and senior advisor Jared Kushner. Kushner has reportedly approached Trump and advised against pursuing any more legal battles that are likely to be unsuccessful in the courts, per CNN, and bowing out.
Not only has Kushner spoken up, but CNN later reported that Trump's wife Melania has also urged him to accept the results. A source claimed to the outlet that Melania may not have publicly addressed the situation, but has weighed in behind-the-scenes, explaining, "She has offered [her opinion], as she often does."
Although the president issued a public statement saying that his team will "fight" the outcome of the election, any legal challenges brought are likely only to delay for the formal certification of the election results, per CNN. Trump has not, however, denied the outcome election in private, according to White House sources.
The AP also reported the Trump team has been fervently asking supporters for cash, some of which could be used to pay off campaign debt, but the rest could be to fund a legal or public relations battle to undermine the results of the election. This is why, the outlet reported, Trump's statement and actions after Biden was declared the winner cause some to worry that his rhetoric could incite protests or violence, as there have already been isolated reports of clashes between Trump and Biden supporters.
A concession speech isn't actually a requirement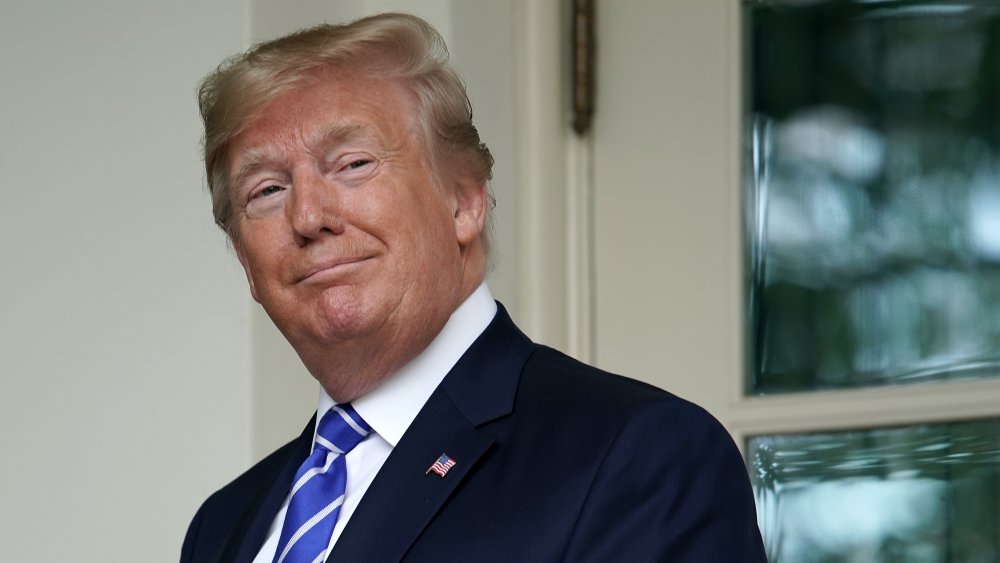 Chip Somodevilla/Getty Images
According to White House sources, via CNN, President Donald Trump's two grown sons — Eric Trump and Donald Trump Jr. — disagree with their brother-in-law, Jared Kushner, and they are encouraging their father to continue pushing to fight the election. Rudy Guiliani, Trump's attorney, has also promised to provide some evidence of voter fraud, but has not yet done so. According to a report from CBS News, Giuliani said at a press conference in Philadelphia on Nov. 7, 2020, "Obviously he's not going to concede when at least 600,000 ballots are in question."
Per CBS News, Judd Deere, who is the deputy press secretary for the White House, claimed Trump will "accept the results of a free and fair election." However, it's worth noting that a formal concession speech isn't required by the Constitution; it's just a norm, according to CNN. While Trump can continue his legal fight and refuse to acknowledge the outcome of the election all he wants (per the New York Post, Joe Biden's campaign manager said there had been no communication between the two side's reps since the election was called), on Jan. 20, 2021, he will become a civilian just like any other American and Biden will be the new president
Whatever Trump decides will definitely set the tenor for the first months of the 46th president's time in office, and in either case, it's going to be a long road to the inauguration for everyone involved.