George W. Bush's Call To Biden And Harris Is Causing A Stir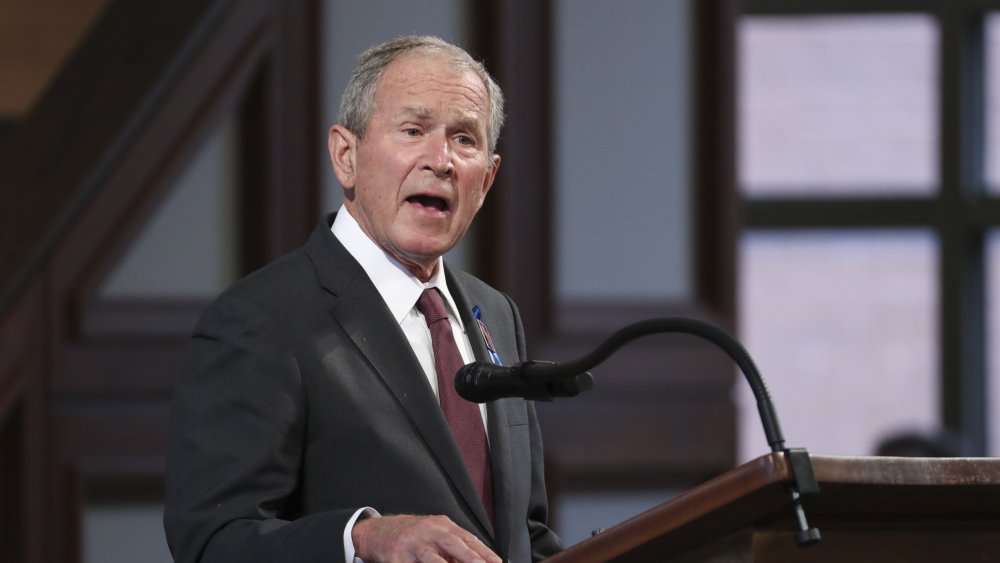 Pool/Getty Images
Former President George W. Bush called to congratulate President-elect Joe Biden on Nov. 8, 2020, according to CNN, which caused a stir in Republican circles. Former President Bush also put out a positive statement about the 2020 election outcome, urging unity among all Americans.
The gestures by Bush stand in dramatic contrast to the current leaders of the Republican party and from the party's outgoing president. At this time, President Donald Trump has refused to concede the 2020 election to Biden. The Bush Center published the statement from the 43rd president, and it was focused on the message that the 2020 race was "fundamentally fair" and "its outcome is clear."
The only living former Republican president broke from the party, sending a strong message to the current GOP leaders who are supporting President Trump's accusations of vote fraud. In his statement, Bush praised Biden and Vice President-elect Kamala Harris: "Though we have political differences, I know Joe Biden to be a good man, who has won his opportunity to lead and unify our country. The President-elect reiterated that while he ran as a Democrat, he will govern for all Americans. I offered him the same thing I offered Presidents Trump and Obama: my prayers for his success, and my pledge to help in any way I can."
George W. Bush's urging for unity isn't just talk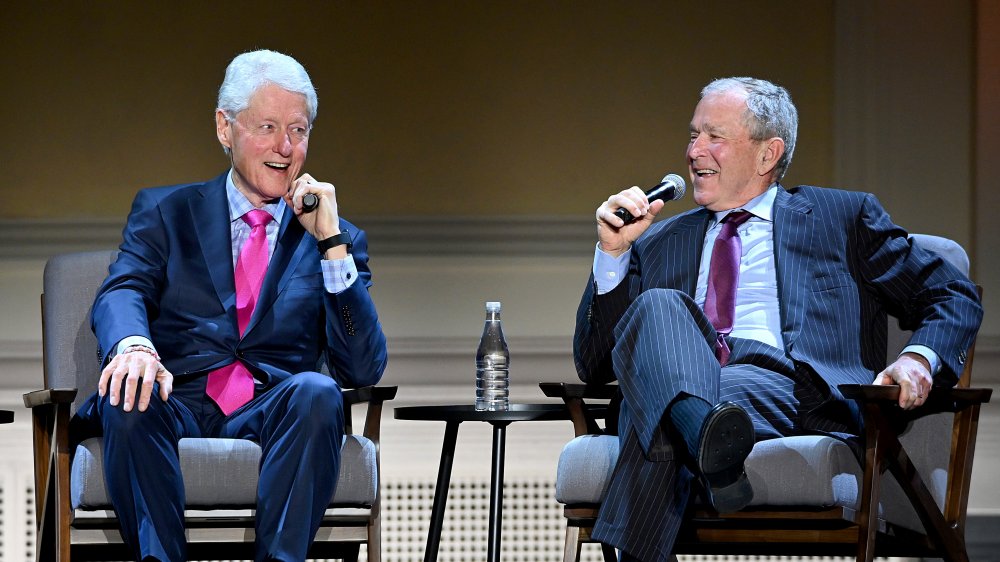 Noam Galai/Getty Images
Former President George W. Bush talked about American unity in his statement: "The challenges that face our country will demand the best of President-elect Biden and Vice President-elect Harris — and the best of us all. We must come together for the sake of our families and neighbors, and for our nation and its future... And we urge all Americans to join us in wishing our next President and Vice President well as they prepare to take up their important duties."
The former president has shown his support for bipartisan unity; one of the most visible examples is Bush's close friendship with former President Bill Clinton. In an interview with the London Times in 2014, the 43rd president called Clinton, a "brother from another mother," which is a dramatic statement considering Clinton made Bush's father a one-term president. 
Former President Bush is the most recent Republican leader to urge GOP leaders and President Trump to accept the 2020 election results. Utah Senator Mitty Romney was the first Republican to congratulate President-elect Biden. President Bush's brother Jeb Bush offered well wishes to Biden and Harris soon after they were declared the projected winners. The former Governor of Florida tweeted, "Congratulations to President-elect Biden. I have prayed for our President most of my adult life. I will be praying for you and your success. Now is the time to heal deep wounds. Many are counting on you to lead the way."