How Much Money Amanda Gorman Has Turned Down Since The Inauguration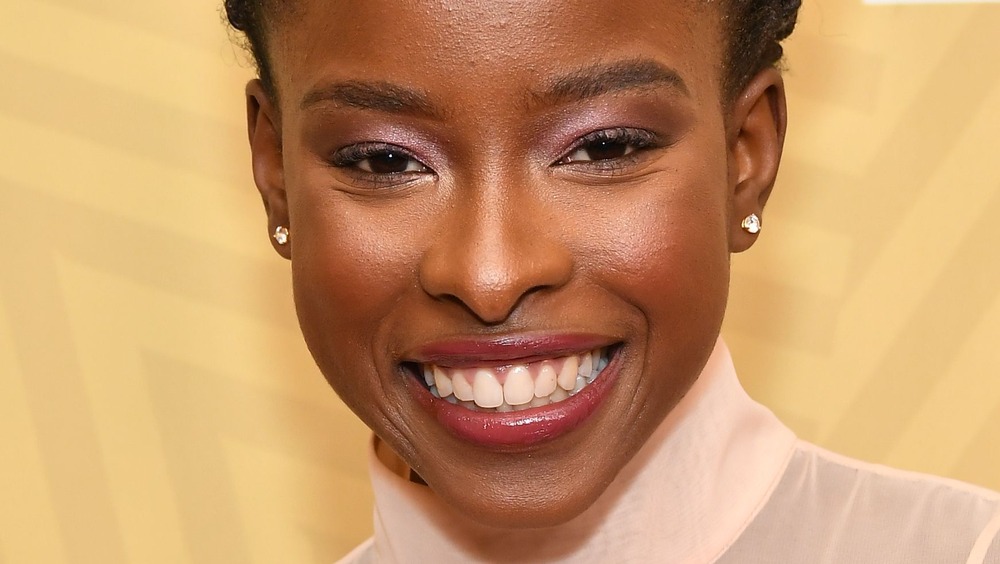 Amy Sussman/Getty Images
Ever since she recited her powerful poem "The Hill We Climb" at the inauguration of President Joe Biden in January 2021, Amanda Gorman has skyrocketed to fame. While Gorman has been writing for years, thanks to her delivery of the poem at the historic event, Gorman's career is more lucrative than ever before. 
Since the inauguration, Gorman has been thrust into the spotlight. The National Youth Poet Laureate has officially signed on with IMG Models, an agency that will help promote her public image and represent her talents. The young poet has also expressed interest in running for president, with former presidential candidate Hillary Clinton tweeting her support of Gorman's candidacy after watching her recite her poem at the inaguartion.
Needless to say, Gorman's talents are more in-demand than ever before. In a May 2021 cover story with Vogue, Gorman opened up about her growing fame, and even admitted that she's turned down quite a few deals since stepping into the spotlight. Keep reading to find out just how much money Gorman has turned down since the inauguration.
Amanda Gorman has turned down millions of dollars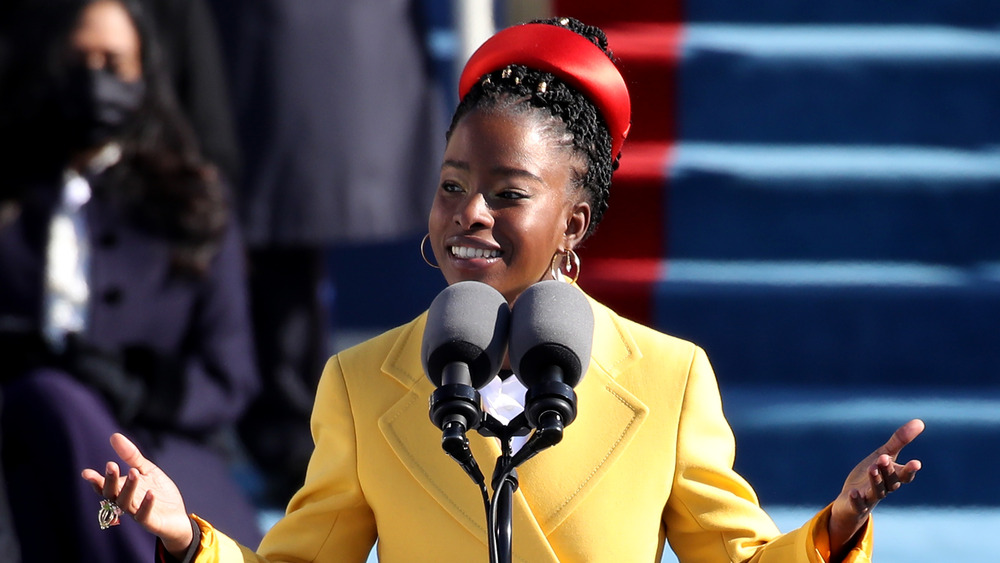 Rob Carr/Getty Images
In the months following her poem reading at the 59th presidential inauguration, Amanda Gorman received countless offers, ranging from interviews to commissions. While the young writer no doubt wants to take advantage of her opportunities, she's also being cautious about which offers she accepts. And, as it turns out, Gorman isn't afraid to say no. In an interview with Vogue, she "estimated that she's recently turned down $17 million in offers."
"I didn't really look at the details, because if you see something and it says a million dollars, you're going to rationalize why that makes sense," she explained of a big offer from an undisclosed brand. As Gorman navigates immense fame, she's determined to stay true to herself and what she believes in. "I have to be conscious of taking commissions that speak to me," she said in regards to why she isn't afraid to turn down big deals.
She may be young, but Gorman has seemingly already mastering the delicate balance between promoting her image and staying true to who she is along the way.