Questionable Outfits Kaley Cuoco Has Been Caught Wearing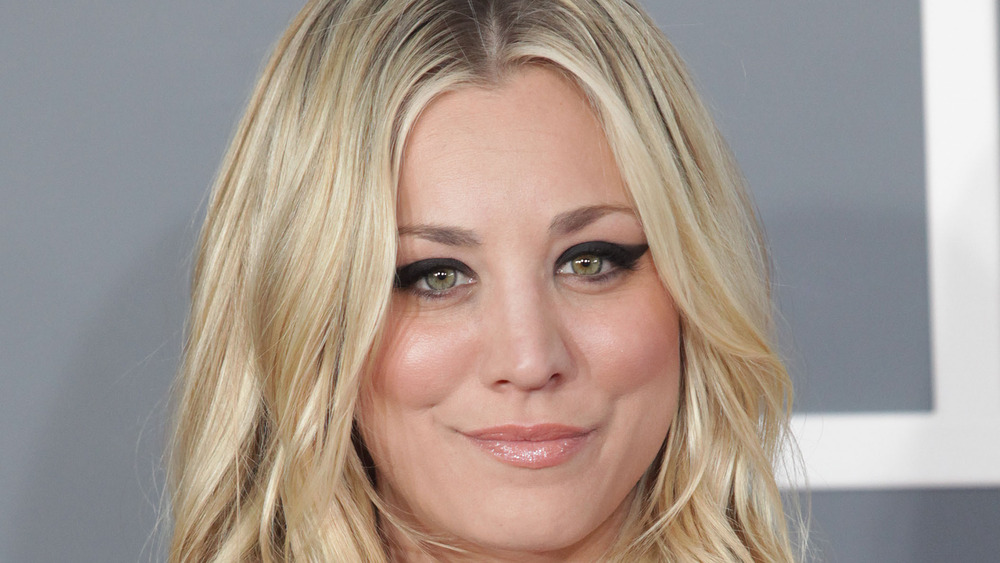 Shutterstock
Kaley Cuoco is the gift that keeps on giving. We were absolutely obsessed with her in The Big Bang Theory as Penny Hofstadter, and she never shies away from giving behind-the-scenes details about her iconic role, such as the time she opened up about what it was like to film the love scenes with ex, Johnny Galecki. She's also shared what she misses the most about playing Penny – in fact, Cuoco said that Penny was the best character she's ever played. Cuoco also built up a hefty net worth thanks to her iconic role.
Sadly, The Big Bang Theory days are behind us, but Cuoco slayed again as Cassie Bowden in HBO Max's The Flight Attendant. We've got to be honest... love Penny but Cuoco totally nailed her part as Cassie. Could that character be vying for her all-time fav?
We also love everything about how this star looks — Cuoco looks flawless even without makeup! While Cuoco generally looks amazing in anything and everything, she has made some questionable outfit choices. Here are some memorable ones.
Kaley Cuoco embraced some early 2000s looks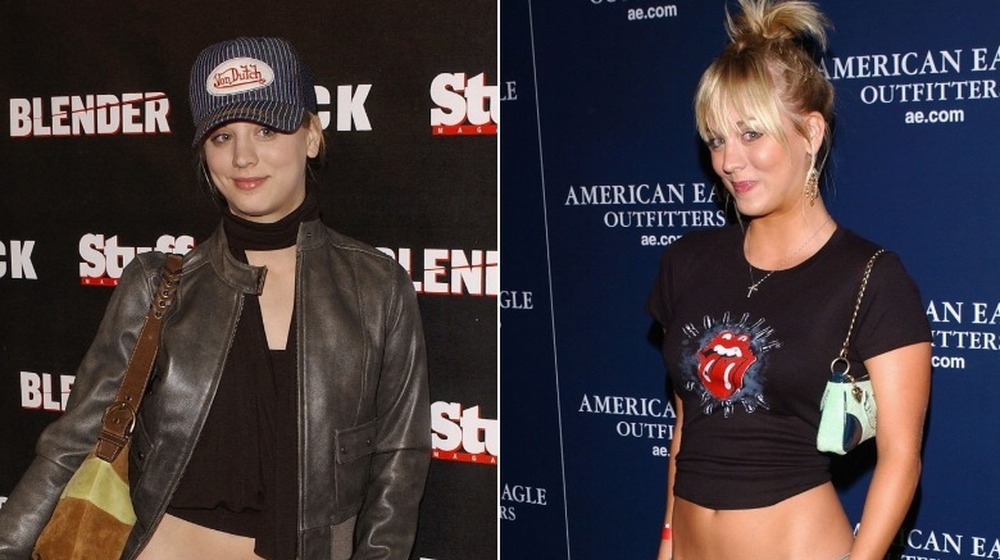 Amanda Edwards, Stephen Shugerman/Getty Images
There's no denying that Kaley Cuoco's style has evolved. In the early 2000s, Cuoco was rocking the crop top and low-rise jeans but hey, that was just the style at the time.
Cuoco really embraced the style of the early 2000s, including rocking the good ol' Von Dutch trucker hat in 2003, according to Insider. In 2004, she wore a "Love Brad" crop top to a Glamour party, complete with low-rise capri pants and pointy-toed, hot pink heels. To be fair, we were all victims of the fashion back then!
As the years went by, Cuoco's style grew more sophisticated and she's donned some very glamorous looks. But there's one thing we know we'll never see Cuoco wear and that's leather. She spoke for PETA with her friend, Brad Goreski, and the two of them urged fans to opt for vegan leather. "To me, [fur is] the most absurd thing in the world. There is no need for it. There's so many good materials out there that are vegan and that look gorgeous and that feel delicious," Cuoco said. It makes sense since, as fans will know, Cuoco is a huge animal lover and has dogs, rabbits, and horses, according to a later publication by Insider. Simply put: leather is a no-go for this gal!