Kimberly Schlapman's Net Worth: How Much Is The Country Superstar Worth?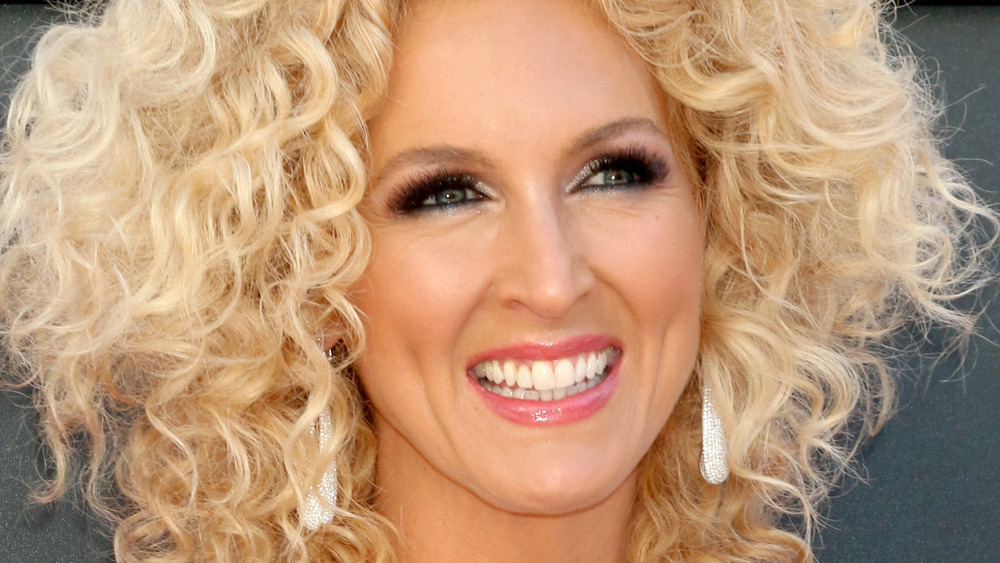 Shutterstock
We may receive a commission on purchases made from links.
Little Big Town is one of country's most successful (and popular) group acts — and Kimberly Schlapman might be one of its most recognizable members. Schlapman, who founded the band along with Karen Fairchild, Jimi Westbrook, and Phillip Sweet, is not just a great singer. She's also a mom to two girls, Daisy Pearl and Dolly Grace, as well as the author of a children's book and cookbook. Schlapman does it all, and she's worked hard, along with her bandmates, to get there, judging by her net worth. 
Schlapman and Little Big Town were not always super successful. In fact, back in the day, they were dumped from a label. But, despite a clause in their contract that stipulated they were not to distribute any songs recorded under said label, the band went out and sold singles anyway. And anything else they could for a little cash. "We weren't supposed to be, but we were in the middle of getting out of a record deal. And we were like, 'You just dropped us. It's our song. We wrote it!' We would give out that to radio people or we would stamp them and sign them in the car," Fairchild told Sounds Like Nashville. "We knew exactly how much it would take to — how many t-shirts we needed to sell — to rent the car and make it back home." Through professional and even personal setbacks, the band, and especially Schlapman, made it to the top. 
Kimberly Schlapman has a side hustle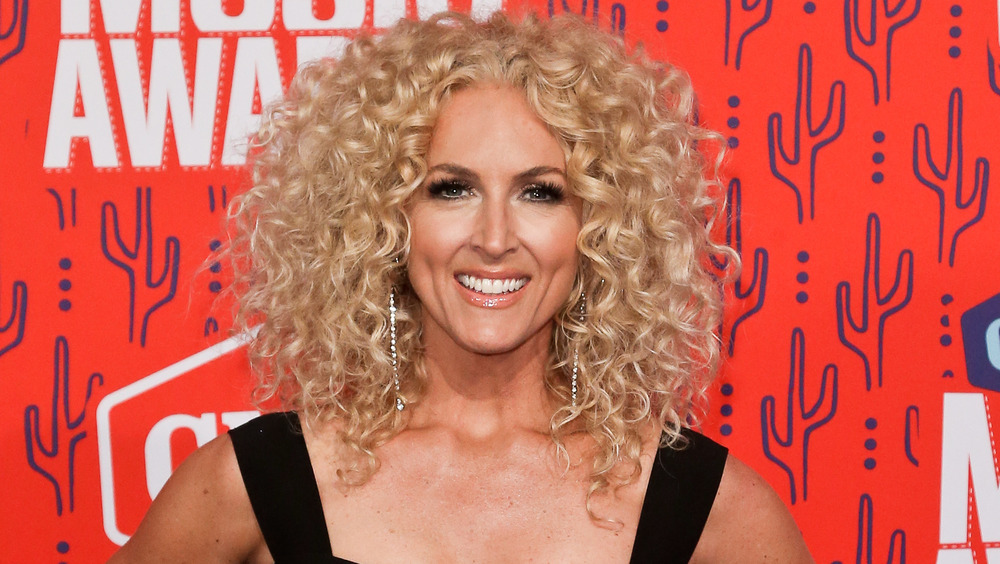 Shutterstock
According to The Celeb Closet, Kimberly Schlapman is worth an estimated $12.5 million, though that number will likely increase over time due to the band's success and the success of her own side hustles. In addition to singing with Little Big Town, Schlapman is also an author. She released a children's book in October 2020 called A Dolly For Christmas. The tale describes how her daughter, Daisy, wrote a letter to Santa asking for a little sister and how that tied to Schlapman's fertility struggles and the ensuing adoption of her youngest daughter, Dolly. She also has a cookbook filled with delicious Southern recipes available on Amazon. So, if the music ever dries up, at least she has an in with a publisher. 
In fact, despite their initial struggles as a group, there was another reason that Little Big Town almost did not happen. When Schlapman's first husband (and the band's lawyer) Steven Roads died in 2005, she was devastated. As Karen Fairchild told CBS News in June 2015, "I didn't know she would sing again after Steve died. There was so much sorrow in her eyes. So I didn't think she would really sing. I kind of thought the band was over."
But when her band members performed "My Armageddon" at his funeral, Schlapman spontaneously joined in. "I remember sitting there going, 'I need to say the words of this song,'" she recalled in same interview. And thank goodness she did — for country music's sake (and for her savings account).