Maddie & Tae's Net Worth: How Much Is The Country Supergroup Worth?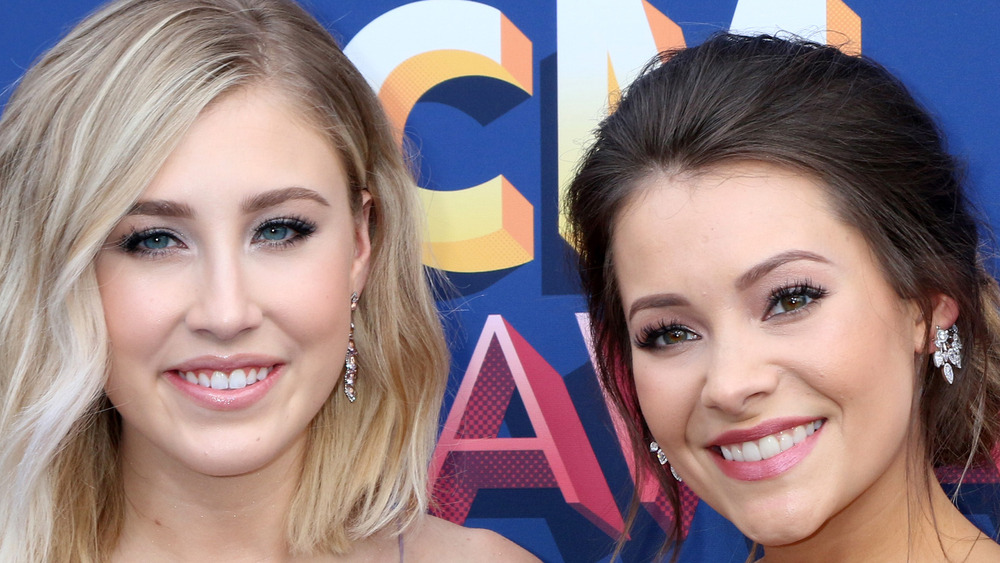 Shutterstock
Madison "Maddie" Marlow and Taylor "Tae" Dye have quickly become superstars in the world of country music. The two have found quite a bit of success since first pairing up, and it seems that success has already provided both with an impressive net worth.
According to Teen Vogue, Marlow and Dye first connected as teenagers. The two both performed at a singing showcase in Dallas, Texas that was put on by their vocal coach. They chatted after the showcase and immediately hit it off. As soon as they realized they were both songwriters too, they paired up and met up in Nashville, Tenn. every weekend to work together. At the time, they were each 15 years old, and Marlow was based in Sugarland, Texas, while Dye was from Ada, Okla.
After two years of that back-and-forth to Nashville, the duo met with the label Big Machine. They were offered an opportunity to spend the summer in Nashville developing their songwriting, and they ended up staying to do that for a year. Their massive hit "Girl in a Country Song" came together during that experience, and that song led to the two women signing with Dot Records and Big Machine.
Maddie & Tae had obstacles to navigate in the early days of their career as well. Dot Records folded just as the duo's star was rising and that marked a difficult time in their journey (via Good Morning America). Luckily, they joined Universal Music Group in Nashville a few months later, and they've been a hot commodity ever since.
Maddie & Tae's success has paid off financially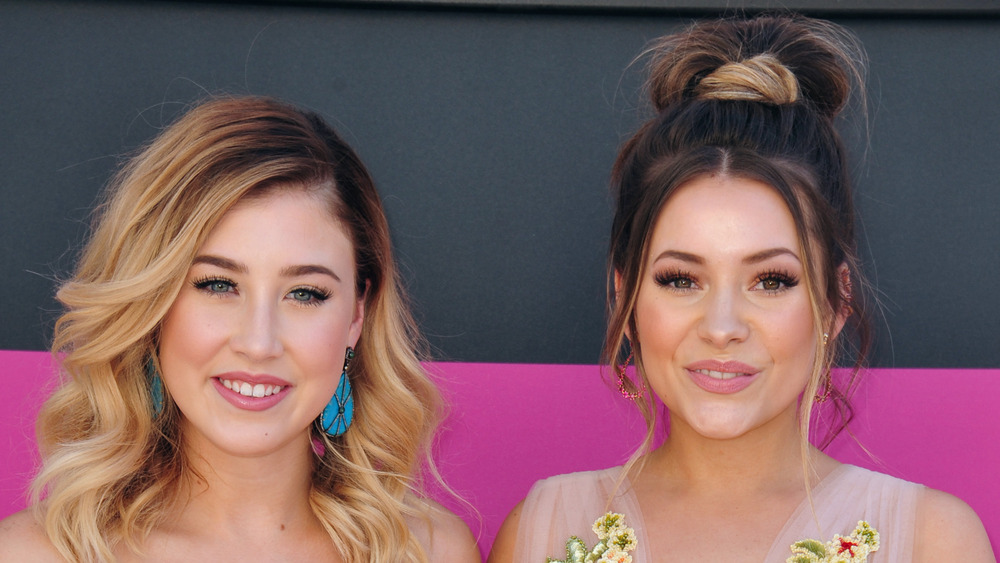 Shutterstock
Despite the fact that Madison Marlow and Taylor Dye are still in the relatively early days of their success as Maddie & Tae, they've scored some great successes and built up a solid net worth (via Good Morning America). They toured with Carrie Underwood on her "Cry Pretty Tour 360" and went on the road with both Dierks Bentley and Brad Paisley as well.
In addition to their albums and touring, Taste of Country detailed that Marlow and Dye collaborated with Bloomingdale's for a clothing line that debuted in 2016. Their various projects and numerous successful musical ventures have already provided some solid income opportunities, with seemingly plenty more on the way.
According to Idol Net Worth, Marlow is estimated to have a net worth of approximately $1 million. As for Dye, More Biography detailed that her net worth is estimated to be about $700,000. Considering the opportunities and accolades the red-hot country duo has received in the first few years they've been on the scene in Nashville, chances seem quite high that their net worths will increase substantially in the years to come.