The Real Meaning Behind Taylor Swift's 'White Horse' (Taylor's Version)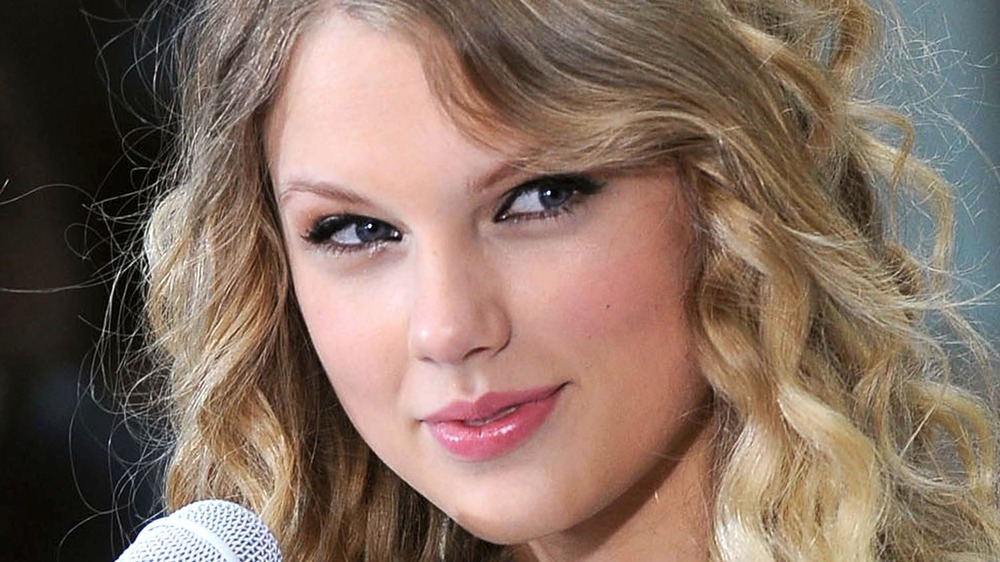 Shutterstock
As Taylor Swift prepares to drop her re-recorded album, Fearless (Taylor's Version), many fans are enjoying the trip down memory lane. In 2008, when Fearless was released, Swift was only 20 years old, and many of the songs on the album reflect her teenage years. The album also has many common themes, including love, break ups, and the idea of fairytale romances. One song in particular, "White Horse," captures the essence of a relationship that seems like a fairytale but eventually falls apart as Swift becomes more aware.
During a 2008 interview with CMT, Swift delves into more detail about her penchant for writing about fairytales. "I am completely fascinated by the differences and comparisons between real life and fairy tales because we're raised as little girls to think that we're a princess and that Prince Charming is going to sweep us off our feet," she explained, adding that there's an ingrained fantasy that "we're going to ride off into the sunset on a white horse."
Swift's "White Horse" explores this notion of idealized relationships, but also explores the reality of the situation, which is often heartbreak and betrayal. Keep reading to learn more about what "White Horse" really means.
Taylor Swift explores a fairytale-gone-wrong in 'White Horse'
Shutterstock
In her song "White Horse," Taylor Swift describes being disillusioned after a fairytale relationship isn't all that it seemed to be. In the chorus of the song (via Genius), she sings "That I'm not a princess, this ain't a fairytale / I'm not the one you'll sweep off her feet, lead her up the stairwell." She continues by adding that "this ain't Hollywood," but instead a "small town," and she concludes the chorus by singing: "Now it's too late for you and you white horse / To come around."
As it turns out, the song has a deep meaning for Swift. In a 2008 interview with Billboard, she described the song as being "about falling in love and the fairy tales that you are going to have with this person, and then there is that moment where you realize that it is not going to happen." She added, "That moment is the most earth-shattering moment."
In the interview, Swift also described being "really proud of" the song due to its "sparse" music accompaniment, which helps the lyrics really shine through. Because the song has such a deep meaning to Swift, there's no doubt that the re-recording of "White Horse" on Fearless (Taylor's Version) will be just as heartbreakingly dreamy as the original.