What Melania Trump's Biographer Learned About Her Marriage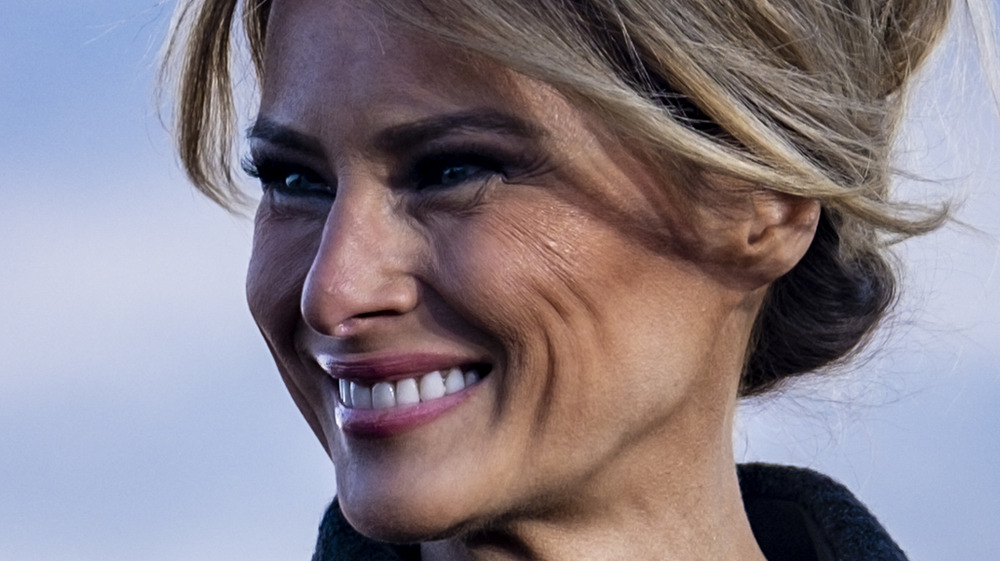 Pool/Getty Images
Since departing the White House, former President Donald J. Trump has made his rounds in TV interviews, attempting to stay connected to his base of voters and relevant in politics. Yet, for former First Lady Melania Trump, post-White House life means a return to her old life of spa treatments and raising her son Barron.
According to People, Mrs. Trump is spending her days in her own separate quarters from her husband at Mar-a-Lago in Palm Beach, Florida. A source told the mag, "it is safe to say she plays the game for personal gain. Around here, that is not a bad thing."
Melania's presence in her husband's administration drew both controversy and confusion. The former first lady was noticeably quieter than past first ladies, and sometimes even publicly disagreed with President Trump. "I think a lot of people thought she just wanted to be rich," said Mary Jordan, the author of The Art of Her Deal, a Melania Trump biography. "And she wanted not just to be rich — I heard that several times from key people: 'You don't understand, she wanted to be known.' " 
Melania may have had her dream come true when she became the first lady of the United States. What may be most shocking, however, are the details about the former first lady's marriage to Donald Trump.
Melania Trump renegotiated her prenuptial agreement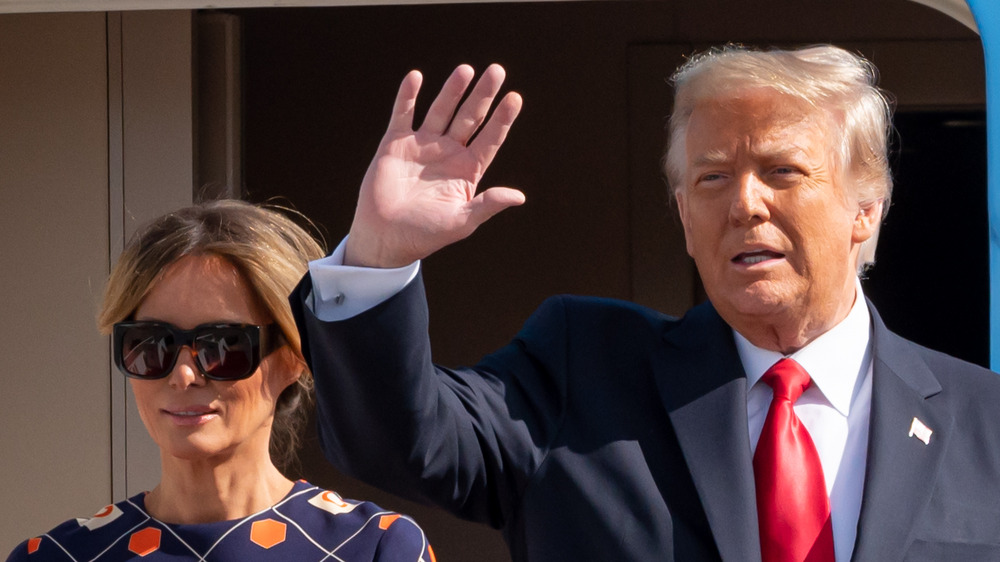 Noam Galai/Getty Images
Biographers of former first lady Melania Trump note that the former model first started dating former President Donald J. Trump in the 1990s and was able to capture the New York mogul's attention by feeding into his ego. "All you do is butter [Donald Trump] up and make him feel like a man all the time because that's what this kind of guy needs," Nina Burleigh, the author of The Trump Women, told People. "You have to toe the line in terms of this sort of toxically masculine person at the center of it all and make him feel secure as a man. That's what [Melania Trump] has been good at from the very beginning. That was her special superpower."
When Donald Trump took office in 2017, Melania Trump reportedly renegotiated her prenuptial agreement. "She's the most powerful ally you can get if you're attempting to influence Donald Trump," said New Jersey Governor Chris Christie in 2018 (via People). "No one, I know him for a long time, no one influences Donald Trump more than Melania Trump."
Sources also revealed an update on the Trumps' marriage post-presidency: "Melania acts as if she is not truly happy but has accepted what is required of her to live the lifestyle she relishes." The former first lady has opted not to engage in her husband's continued political ambitions, and instead focus on raising her son Barron Trump.