The Truth About Melania Trump's Open Letter To The Public
Chip Somodevilla/Getty Images
On Jan. 6, 2021, pro-Trump rioters stormed the Capitol, overtaking the building as Congress worked to count the electoral college votes. The fallout has been immeasurable. Members of the president's administration have resigned – including cabinet members Elaine Chao and Betsy DeVos – lawmakers have called on Vice President Mike Pence to invoke the 25th Amendment and threatened impeachment, President Donald Trump has been banned from Twitter and dozens of arrests have been made in connection to the violence in Washington.
Notably silent on the attacks was first lady Melania Trump. According to CNN, Melania was at the White House conducting a photoshoot while protestors descended upon the Capitol just a few blocks away. "Photos were being taken of rugs and other items in the Executive Residence and the East Wing," a source told the outlet. However, on Jan. 11, 2021, she posted an open letter to the public on the White House website, addressing her time as first lady, the COVID-19 crisis and condemning the events of Jan. 6, 2021.
Melania Trump touched on 'salacious gossip' and 'unwarranted personal attacks' in her letter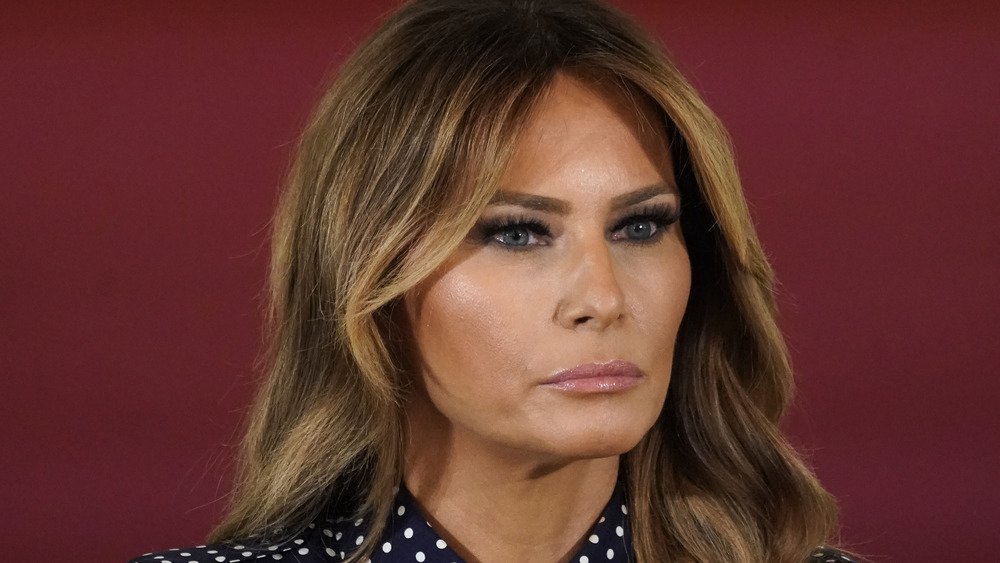 Drew Angerer/Getty Images
On Jan. 11, 2021, mere days before she was set to leave the White House following her husband Donald Trump's presidential term, an open letter from Melania Trump appeared on the White House website. In the letter, she condemned the attacks on the U.S. Capitol while also defending herself.
Melania first expressed her condolences to those who lost their lives during the raid on the Capitol. "Most recently, my heart goes out to: Air Force Veteran, Ashli Babbit, Benjamin Philips, Kevin Greeson, Rosanne Boyland, and Capitol Police Officers, Brian Sicknick and Howard Liebengood. I pray for their families comfort and strength during this difficult time."
She also seemingly defended herself, writing, "I find it shameful that surrounding these tragic events there has been salacious gossip, unwarranted personal attacks, and false misleading accusations on me  — from people who are looking to be relevant and have an agenda. This time is solely about healing our country and its citizens. It should not be used for personal gain." She eventually condemned the violence, writing, "Our Nation must heal in a civil manner. Make no mistake about it, I absolutely condemn the violence that has occurred on our Nation's Capitol. Violence is never acceptable."
She closed out the letter thanking Americans: "It has been the honor of my lifetime to serve as your First Lady. I want to thank the millions of Americans who supported my husband and me over the past 4 years and shown the incredible impact of the American spirit."
The internet is having none of Melania Trump's letter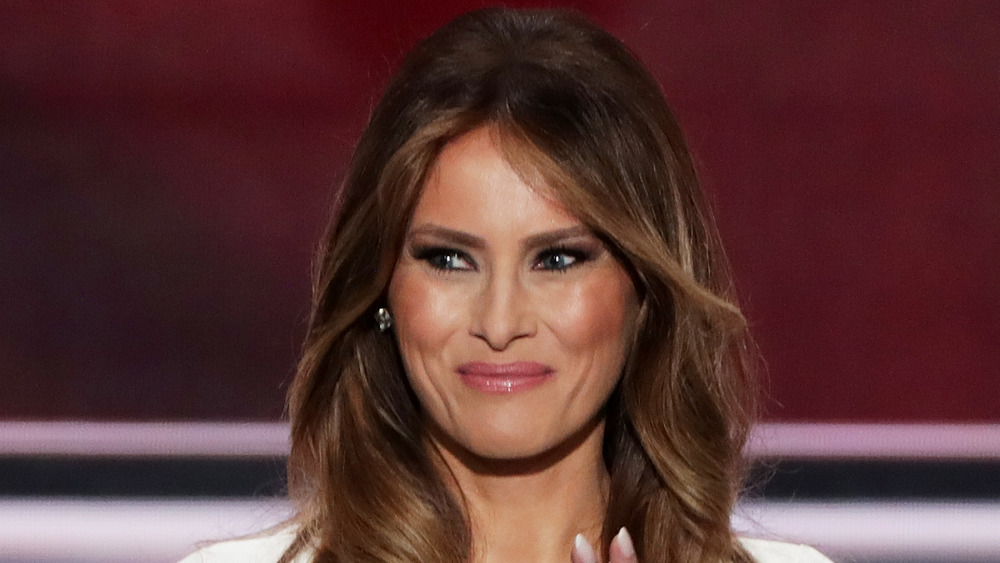 Alex Wong/Getty Images
How has the internet reacted to Melania Trump's open letter? Some were been quick to note how the first lady has remained largely absent from politics (some have suspected a Melania double?), and yet seemed to paint herself as a victim with her language. "It's quite a feat to twist the events of last week's horrific attack to make oneself the biggest victim. But somehow, Melania Trump found a way." one Twitter user wrote. 
Meanwhile, journalist Maggie Haberman chimed in about the "gossip" in her letter. "One of the most telling aspects of the first lady's statement is it appears to assume everyone knows what 'gossip' has been said about her, as opposed to being confused by what she is referring to," she tweeted. Even a recently galvanized Meghan McCain tweeted about Melania's attempt at healing. "Five people died in a domestic terror attack on our own republic last week incited by her husband but Melania Trump is the victim in this?! Every morning I think I can't get more disgusted...." she wrote. 
A few Twitter users praised the statement as calming, though those were soon quashed. "I wish we could have had a public address from the First Lady during that hectic time," one wrote. Another quickly responded, "Are you kidding me? Her first comments in her statement are ALL about the mean things said about her... Me me me me!" It seems people aren't loving Melania Trump's statement.