Prince Philip's Nickname For Queen Elizabeth Will Surprise You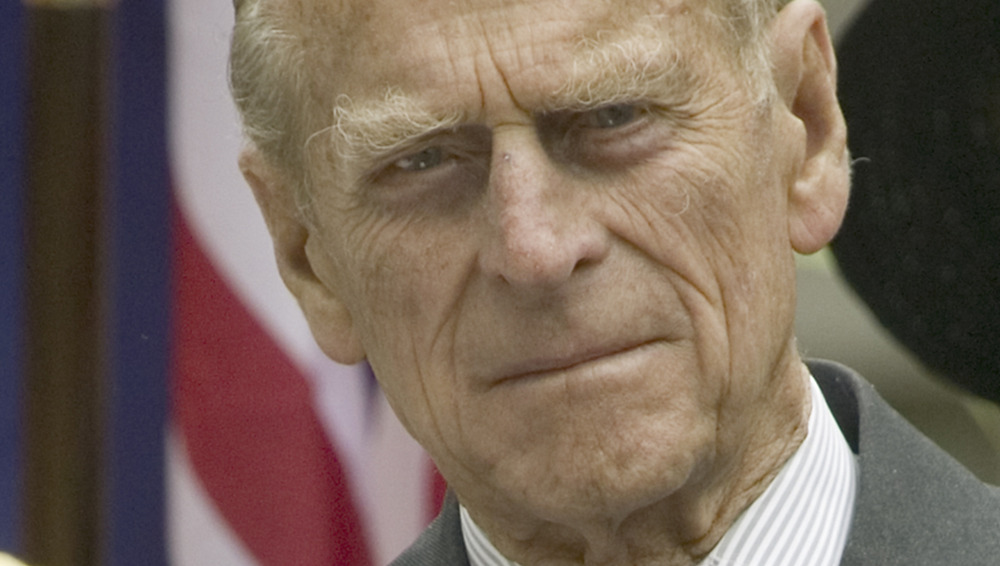 Shutterstock
Prince Philip, Duke of Edinburgh, died on April 9, 2021. He was 99 years old at the time of his death, according to CNN. The duke "passed away peacefully this morning at Windsor Castle," the palace said in a statement, per the outlet. However, Philip spent a lot of time in the hospital before his death because he felt "unwell." He was treated for an infection and also underwent heart surgery, getting released from the hospital in March 2021.
Queen Elizabeth is mourning the loss of her husband, and understandably so, as they were married for 73 years. The pair never left each other's side and were a fixture at royal affairs, even when he retired in 2017. The Queen will need to approve "plans for any tributes or events," CNN noted.
Of course, when you spend a huge chunk of your life with someone, a nickname is bound to come up. So what was Prince Philip's preferred moniker for his wife? We reveal the answer below.
Prince Philip had the sweetest nickname for Queen Elizabeth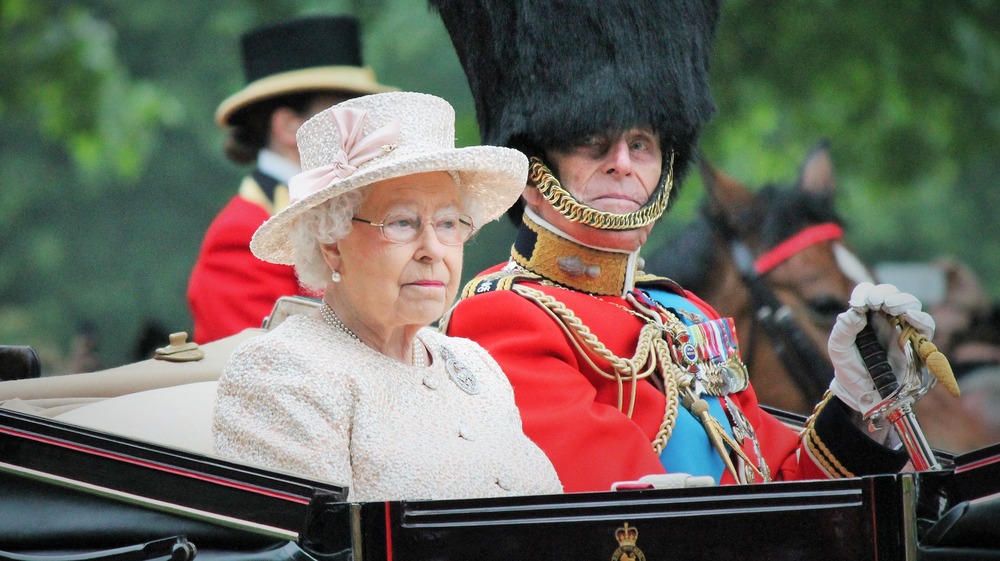 Shutterstock
Do not let their formal royal titles fool you — Prince Philip and Queen Elizabeth were very much in love behind closed doors. The duke reportedly referred to his wife as "cabbage," a rumor biographer Robert Lacey confirmed to The Sunday Times in 2006, telling the paper,  "Yes, I've heard that is how he will sometimes refer to her."
Although a nickname out of the produce department might sound odd to some, The Sunday Times theorized the term could have come from the French phrase "mon petit chou," which translates to "'my little cabbage"  or "my little pastry puff."
It's obvious the duke adored his wife, and Queen Elizabeth was just as affectionate through the years. She never discussed their married life in public but was known to let it slip once in a while. "During these years as your Queen, the support of my family has, across the generations, been beyond measure. Prince Philip is, I believe, well-known for declining compliments of any kind. But throughout he has been a constant strength and guide," she said, according to Marie Claire. The Queen also did not seem to worry when he retired from royal duties in 2017, saying his "unique sense of humor will remain as strong as ever."